New Podcast Features Untold Stories from Front Lines of Sustainability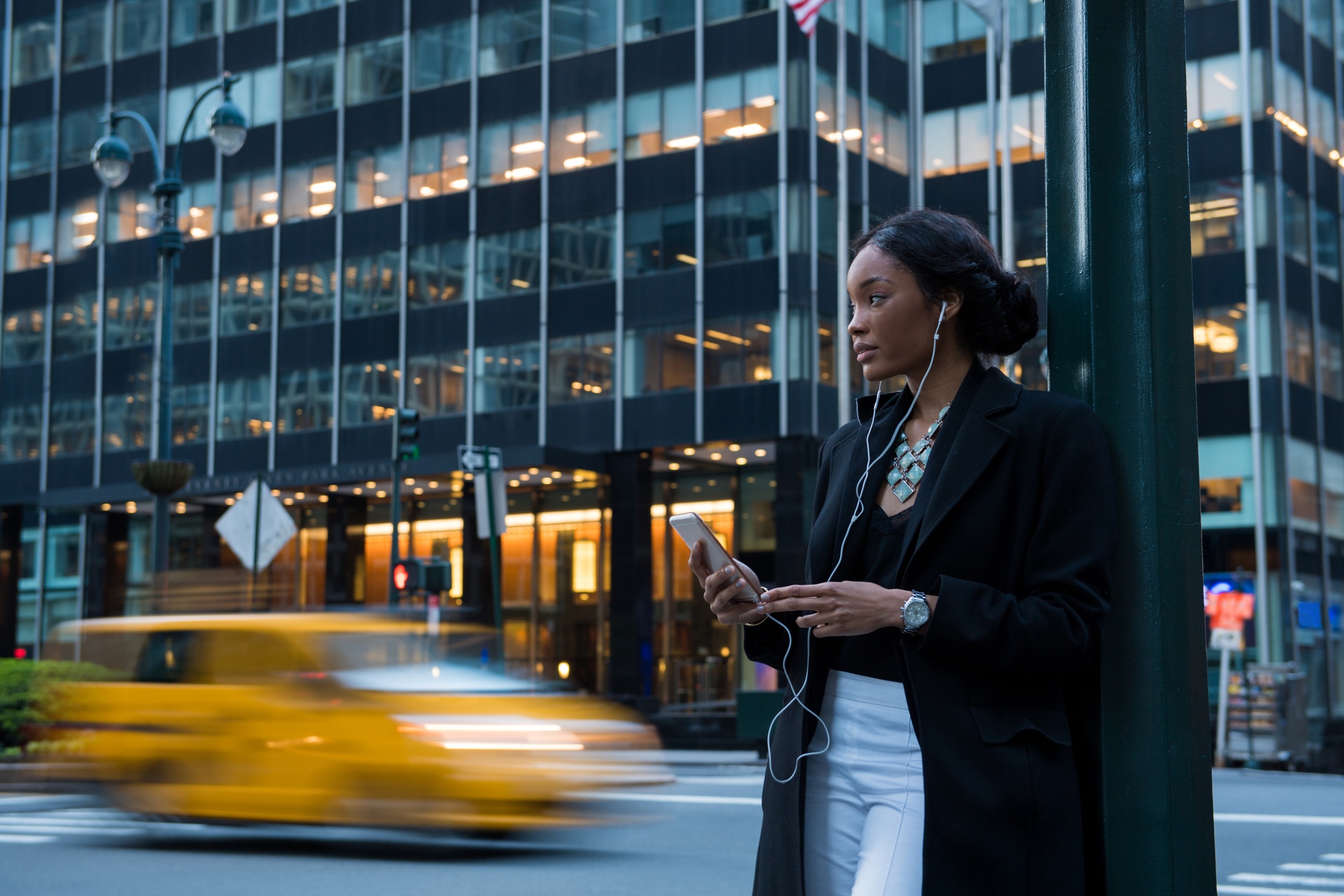 Stories of sustainability innovation can now be found twice monthly on the new podcast, The Impact Report. The podcast features conversations with leaders in business, sustainability, and social entrepreneurship about how they are innovating to shape a more sustainable future.
The Impact Report is the first podcast of its kind bringing together MBA students with sustainability leaders from around the world, from the C-suite in New York City to social enterprises in rural Africa. Students secure the interview, write the questions, and host the conversations.
Current Bard MBA student, Katie Ellman—a television producer— has led the development of the podcast format, producing the new podcast series and growing the podcasts' popularity.
We asked Katie to name three of her favorite episodes. After telling us how hard this was to do (they are all great!), she listed:
1) Rebecca Hamilton, VP of R&D, WS Badger Company
Hearing about the Badger's journey to produce skin care products sustainably while building a community-based business touched upon so many of the teachings in the Bard MBA program. It was fascinating and inspiring to hear what we learn about in our courses being put into practice by a successful business.
View podcast here.
2) Maureen Kline, VP of Public Affairs & Sustainability, Pirelli Tire North America
It is always great to hear how older, more-established companies are integrating technology and sustainability into their business models. Sustainability is NOT the first thing that comes to mind when you think of car and truck tires but Pirelli has a long history of making sustainability a core business principle.
View podcast here.
3) Tom Szaky, Founder & CEO, TerraCycle
Waste is a huge problem whether we are talking about plastics in the ocean or running out of room for landfill. Terracylce is revolutionizing how we think about and treat waste by engineering ways to recycle everything! And it all started with an idea in founder and CEO, Tom Szaky's college dorm room.
View podcast here.
The Impact Report episodes, approximately 23 minutes long, go live twice monthly on the first and third Friday of each month and can be subscribed to via iTunes, Google Play and Podbean. In partnership with GreenBiz, excerpts of all podcasts are posted at The Sustainable MBA on the day the podcast drops.
"There are so many amazing sustainability stories to tell—from Fortune 100 companies to nonprofits to startups—and we are thrilled to see the interest in these stories through our expanding listenership. The Impact Report will continue to feature these everyday sustainability heroes and this will broaden the reach of those stories," said Bard MBA program director, Eban Goodstein, PhD.
Past featured guests have included top sustainability leaders from Mars, Inc. Unilever, HSBC, GM, Campbell's Soup, PepsiCO, Green Mountain Energy, and many more. All past conversations can be downloaded as podcasts.
The Impact Report podcast emerged from the Sustainable Business Fridays podcast hosted by the Bard MBA in Sustainability program. Sustainable Business Fridays was first launched in 2013 as a live dial-in conversation series where Bard MBA students engaged with sustainability leaders around their work. In 2016, Sustainable Business Fridays moved to the podcast format and has seen tremendous growth in the first eighteen months of the series podcast. The Bard MBA program is rebranded Sustainable Business Fridays as The Impact Report in February 2018.
Think you may be interested in our upcoming podcasts? View our schedule below.