What Can You Do with an Environmental Education Degree?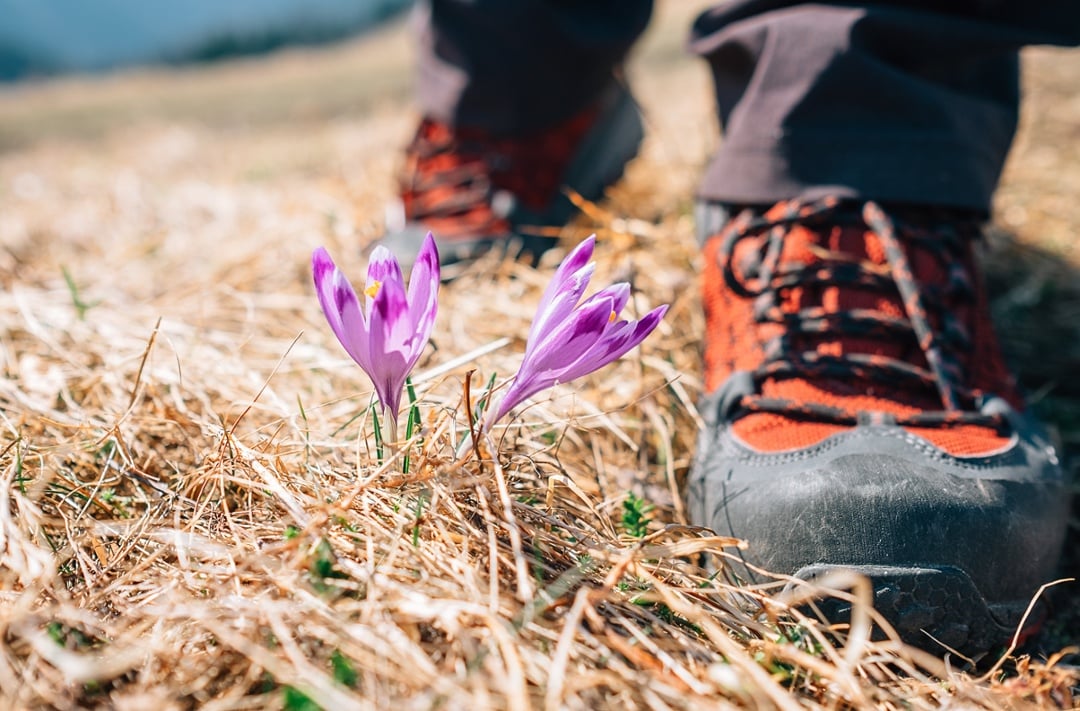 At Bard, we don't think it's possible to overstate the importance of environmental education. The environment sustains all life on earth—literally and figuratively. In fact, our economy depends on a healthy environment, just as much as living beings do.

Research shows that time spent in nature provides physical and psychological benefits. Cultural and personal identities are often tied to the environment around us. Yet, for all its importance, humans have spent less time caring for and learning about the environment than ever before.
With new technologies and ways to amuse ourselves, people are less likely to be outside. Meanwhile, myths about climate change and climate change deniers drive rifts in what should be a simple, worldwide goal: staving off global warming. Now, more than ever, we need dedicated environmental educators.
But what do environmental education careers look like? And for those who pursue environmental education programs—what can they expect?
Read on to find out.
What is environmental education?
Environmental education is the study, observation, and teaching of human and ecological systems, and how they interact. The goal of environmental education programs is for people to develop skills to investigate their environment and to make intelligent, informed decisions about how they can help take care of it.
This work can be done in a variety of settings: a classroom, a rooftop or community garden, a riverbank, or a park, even. Your students run the gamut, too. From children to adults, park and museum-goers to neighbors, environmental educators teach people how to have healthy interactions with the natural world.
Is an environmental education master's the right degree for you? That depends on your career goals. Knowing what you can do with a Master's in Environmental Education can help you decide if this area of study is right for you.


Environmental education jobs in the nonprofit sectors
Nonprofits range from education centers to environmental education organizations coordinating eco-advocacy activities to institutions compiling environmental research—and everything in between!
Environmental education coordinator
Education coordinators often act as an ambassador in the local community. You'll connect adults, children, and families to nature through unique hands-on experiences. As a coordinator, you'll develop a curriculum, often for weekly or monthly after-school programs with local community partners. Depending on the nonprofit, you may also be in charge of creating, planning, scheduling, preparing, and delivering education and enrichment activities for summer camps, community groups, or other public programs.

Environmental education coordinators can work at museums, science centers, farms, and larger organizations like Riverkeeper, Brooklyn Botanic Garden, and National Geographic.
Environmental nonprofit leadership (and other high-level positions)
If you can manage as well as you can develop educational programs, you might be destined for a career in environmental nonprofit leadership. While the education coordinators create the education programs themselves, you manage, approve, and help decide the scope. Do you want to create a program that emphasizes food security, health, and the remediation of contaminated soils? Or do you want to create tools that help educators adapt and implement ecological education in schools?
Teaching environmental education in schools
Whether you want to work in a charter, private, or public school, environmental educators are needed for after-school, in-school, and summer programming. Many schools have an environmental science curriculum. Though these curricula touch on climate change, advocates say it's not featured prominently enough, and it's out of proportion with the urgency and scale of the issue.

In the future, this criticism might lead some educators to environmental education teacher training. With a master's degree in environmental education, you would already come with those skills intact.
Environmental science teachers for a charter or private school
As an environmental science teacher, you'll develop lesson plans for students on topics relating to green living, environmental conservation, sustainability, and other topics. It's never too early to introduce students to the benefits of recycling, where our natural resources come from, or how to protect our environment. Being able to think critically and identify cause-and-effect relationships are just some of the benefits of environmental education in early childhood.

In this role, it's important to be innovative with your approaches. Taking your lesson plans to an outdoor learning environment is a great way to infuse a sense of richness and relevance into your course. Outdoor learning can not only satisfy basic needs better than the same lesson taught in a classroom but increase students' intrinsic motivation and drastically improve students' learning attitudes. Environmental education careers are chock-full of jobs for people who love the outdoors.
Environmental education in government organizations
Government agencies like the New York State Department of Environmental Conservation (NYSDEC), the Department of Agriculture (USDA), the Environmental Protection Agency (EPA), and others need environmental educators to help shape their education programs.

Take the USDA, for example. Working for them might have you overseeing and contributing to agricultural literacy programs across the country that span an age range from kindergarten to collegiate. Or, you may be responsible for coordinating 4-H programming, the nation's largest positive youth development and youth mentoring program.

As an environmental educator with the EPA, you may help fund research and grants to different nonprofits. The EPA also runs the National Environmental Education Training Program, designed to assist teachers nationwide. You'd be expected to write, collect, and publish lesson plans, videos, project ideas, and other resources for teachers looking to expand their environmental science curriculum.

There are opportunities for environmental educators within the government on a local level, too. Like being the...
Director of Parks and Recreation
With a Master's in Environmental Education, you can pursue advanced career opportunities such as becoming the Director of Parks and Recreation. Directors oversee all aspects of the parks and recreation department.
A few duties of a director would be maintaining and analyzing public budgets, administering programs, networking with various individuals in city and local governments, collaborating with stakeholders and community groups, and developing outdoor education programs for people within the community. This would be a good position for someone with strong administrative skills, people skills and of course a love of public education.
How to become an environmental educator
Now that we have an understanding of the career paths related to environmental education, let's take a look at our master's program.

Bard's Masters in Environmental Education program is designed to shape the educational and environmental leaders of tomorrow. Our environmental education degree combines real-world, practical experience with serious academic study facilitated by some of the very best experts in the field.

Graduates from our program go on to teach on the front lines of environmental education. To support them in this endeavor, we require all Masters in Environmental Education students to spend their second year with the program in an extended, high-level professional internship.
How does Bard's environmental education degree prepare students for a career?
As humans, we are a part of the environment but often view ourselves as separate from it. As an environmental educator, it is your goal to create an informed public who understands their role in the natural world. Bard's program prepares environmental educators for this ultimate task. We do this through:
9-month residency in year one, coupled with an internship and capstone in the second year
Student mentoring programs
High level of one-on-one interaction with faculty
Focus on field studies and real-world educational opportunities
Financial aid options available at Bard
Education should be affordable and attainable for everyone. Bard Graduate Programs in Sustainability offers a range of financial aid opportunities to students, including project assistantships, fellowships, campus employment opportunities, and more. More information about financial aid can be found on our website.
Some examples of fellowships and scholarships available are:
C2C Fellowships. These fellows receive partial scholarships, including a minimum $8,000 award in the first year.
Rachel Carson Scholarship. Every year, one $20,000 scholarship is awarded to a top applicant from the United States who shows promise in environmental leadership for sustainability education.
Become an environmental educator
The best environmental education master's programs provide real-world experience as well as classroom learning. With the right mix of theory and practical knowledge, you'll be as ready as you can be for the situations you'll encounter in your future career.

At Bard, it's our goal to provide you with that real-world experience. To request more information about our programs, contact the admissions team. It's never too late to take the next step and advance your career. Get started today.
If you want to learn more about how you can help educate the next generation, check out our guide: A Guide to Getting a Master's in Environmental Education.