The Graduate School Advantage for Sustainability Professionals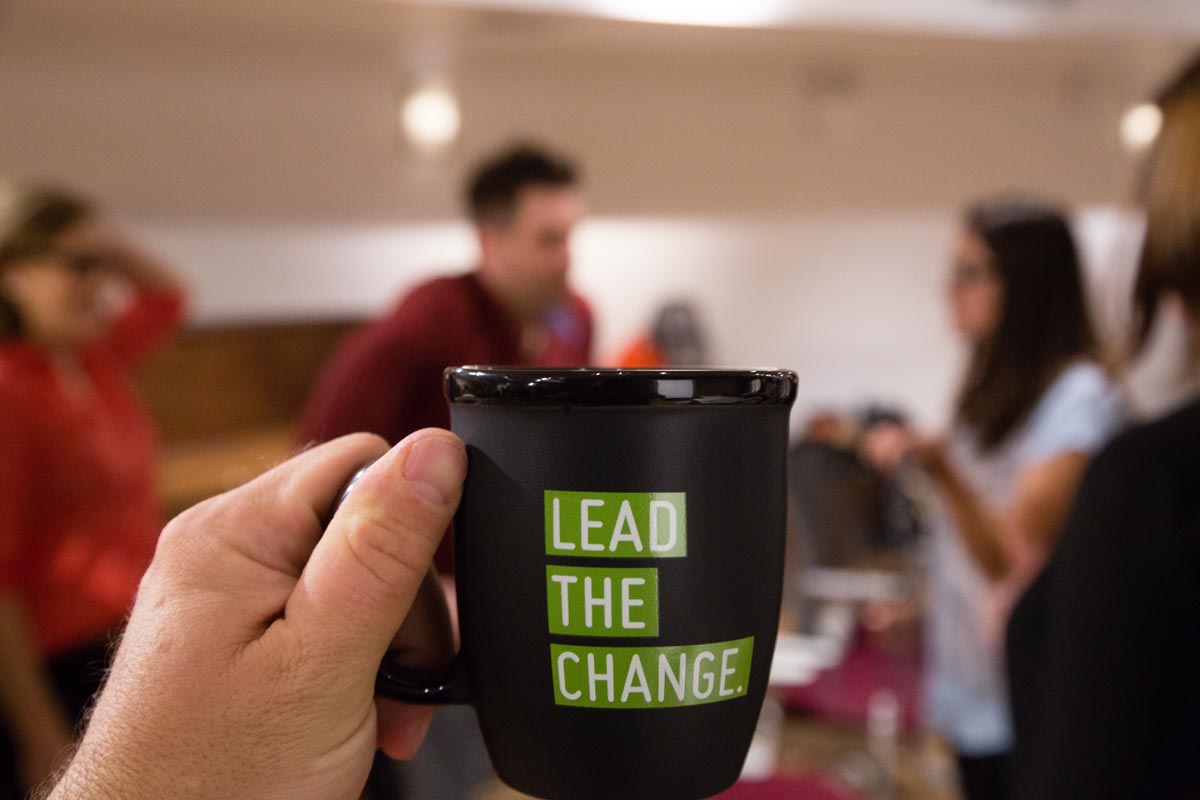 Grad school is about two things: learning useful stuff, and exploring career opportunities. The useful stuff prepares you for the kind of work you want and includes hard skills in your field (like integrated accounting, data analytics, and cost-benefit analysis) and soft skills (like giving presentations, teamwork, and systems thinking). Both are needed. Employers often say the latter are even more critical than the former.
Just as importantly, beyond defined skills, graduate school helps you explore career directions within your chosen area of interest: policy, education or business. You don't need to know specifically what job you want when before you start school. A good graduate program will expose you to lots of different options and help you build the network you will need to launch your career.
Grad school can be instrumental in helping you move into leadership work, but you need to look for six key features in the program you are considering. Otherwise, you might waste your time and money.
Is the program sustainability focused, and is it placing a high percentage of graduates into the type of job that excites you? Is the curriculum well thought out, and does it integrate significant experience-based education? Does it deliver excellent teaching with involved faculty? And finally: after completing your master's, J.D. or Ph.D. program, will you come out with mastery over your field?
1) Sustainability Focused
Many graduate programs claim to focus on sustainability, but in many cases, this can just mean a couple of elective offerings. If you are serious about a mission-driven career, find a program in which sustainability is fully baked into the curriculum, not just bolted on.
Business: Bard's MBA in Sustainability is one of the few graduate business programs globally that fully integrates a focus on mission-driven business and sustainability into a core MBA curriculum. Based in NYC, the MBA's low residency, hybrid structure attracts working professionals from across the US.
Policy: Bard has a Master's in Environmental Policy and a Master's in Climate Science, which are unique in requiring all students to complete an extended high-level professional internship. A first-year core curriculum prepares students for the second-year internship and capstone.
Education: Bard's new M.Ed. in Environmental Education is one of a select few programs preparing students for careers in sustainability education. The program also features an extended professional internship, and requires only nine-months in residence.
2) Career Oriented
Just as important as a sustainability focus, it is critical to find a program with strong career outcomes for your area of interest. All programs will claim that they provide strong career support. To find out for real, ask for a list of where all the graduates of the last three years are working. If the program does not know, then that's a worrying sign to begin with.
Bard tracks the careers of our graduates in an online "Look-Book." See the broad array of sustainability careers in policy, education and business that our graduates have pursued here.
3) Experience-Based Learning
Sustainability can't be taught in the abstract: it is a problem-solving discipline. You should look for a graduate program that integrates major experiential opportunities into the curriculum, through extended professional internships and high-level consultancies. A short (one or two months) disconnected internship is no substitute for substantive experiential learning. Serious experience integrated into your graduate school training, working directly with leading businesses, NGO's and government agencies is critical for career success.
Opportunities for Bard Graduate Students
The Bard master's in environmental policy and climate policy, and M.Ed. in Environmental Education are built around unique, extended high-level professional internships. From June to January of the second year, students are off in Geneva, Cape-Town or Bangkok, or are working in Texas or Alaska, NYC or D.C. While on their internships, they are engaged with faculty advisors to develop capstone projects. When they return in January they have a major paper due, which forms the basis for their M.S. or M.Ed. Capstone.
Watch below video of recent alums describing their internship experiences at Bard.
The Bard MBA in Sustainability is the only MBA program in the word that offers—and in fact requires—a year long course in sustainability consulting, and we do it in the first year. From day one, students find themselves on a team solving real-business problems for leading global companies, non-profits and start-ups—see the partial list below. This is the best kind of learning: with careful mentorship, students learn on the job, delivering high quality products to their clients.
4) Integrated, Skills-Focused Curriculum
Beyond being based on high-level experiential learning, the coursework program itself should be intelligently designed to impart the array of critical skills you will need, and the curriculum should form a well integrated whole. Avoid "cafeteria-style" programs with weak core curricula. While it might seem fun to have a wide array of electives to choose from, there is a real danger that you will end up just taking a collection of vaguely related courses. This path won't provide the basic skills that a graduate program should be delivering and that employers expect.
5) Engaged Faculty
Most graduate programs have some good teachers. Look for a program that has excellent teaching across the board. Just as importantly, do the faculty engage with students outside the classroom as mentors and career advisors? In many large masters programs, professors are required to prioritize research, and are not accessible to students.
Bard was recently ranked #1 in the Country for Classroom Experience, and we carry that commitment into our graduate programs. Bard's graduate faculty in sustainability are world class teacher/practitioners, who are fully engaged with and committed to your academic and professional success.
6) Delivering Mastery
Finally: does your graduate program offer an individually mentored capstone project or thesis? The opportunity to pursue an independent capstone is critical to career success. Your thesis or capstone allows you to develop true mastery over your subfield, and is a key calling card with employers in the career search process. Many master's programs have discontinued individual capstones as too expensive, and hard to deliver well. But their absence short-changes students and undercuts the value of a graduate program.