Sustainability Scholarships for Graduate Students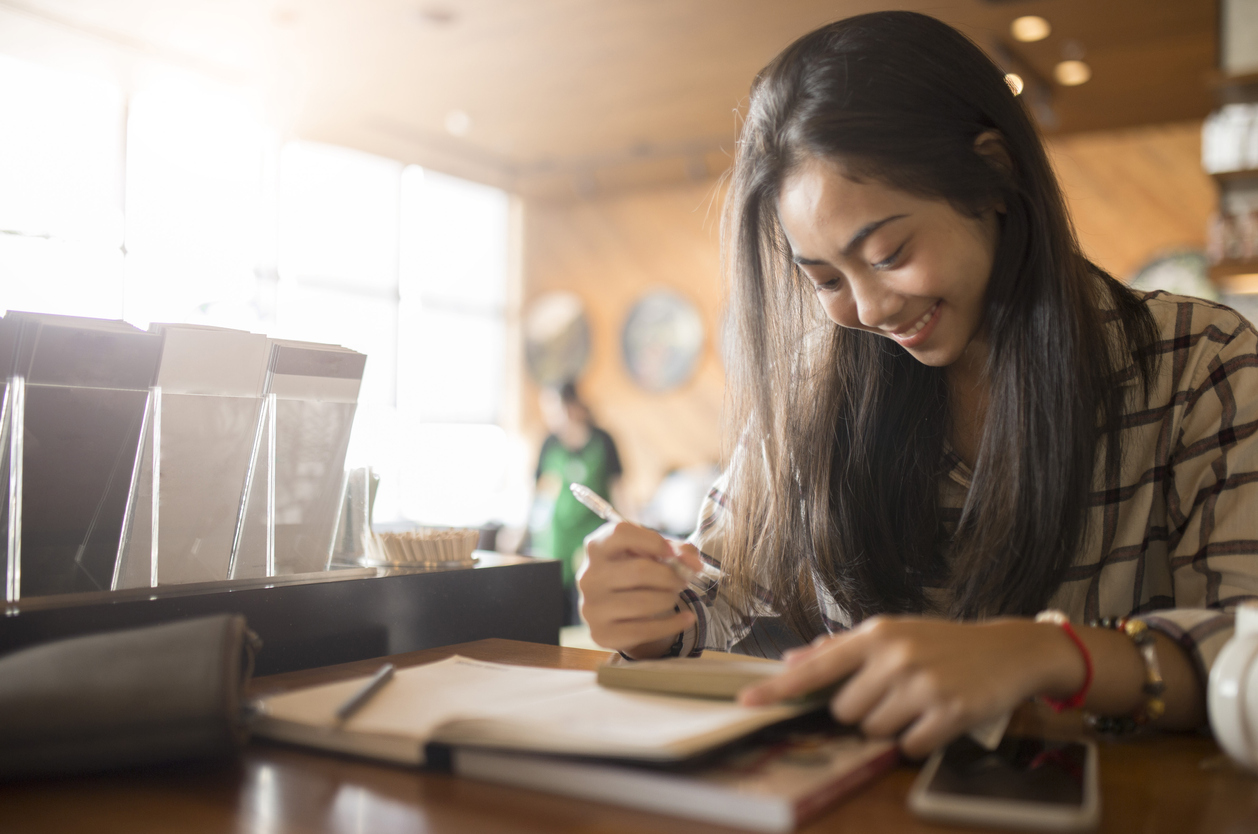 You're a climate champion—there's no doubt about it. And whether you see yourself working to improve climate policy, educating the next generation of environmental activists, or diving into sustainability management, you know a graduate degree in sustainability can help get you there.

What you might not know about these sustainability programs? How exactly you're going to pay for it.


That answer is different for everyone, but it's important to remember that you're not alone. There are plenty of organizations, foundations, and institutes looking to support future environmental leaders just like you.

Sustainability scholarships or fellowships can be national or local, independent or school-affiliated. See some of your options below!
Environmental Science Scholarships for Graduate Students
Dr. Wesley Eckenfelder, Jr. was a heavyweight in the environmental field. He trained thousands of graduate students and professionals in the science and art of industrial wastewater treatment. With a career that spanned more than 50 years, this $5,000 scholarship honors his legacy and supports graduate students interested in pursuing an environmental career.
2. Recycling Education and Research Foundation National Scholarship
The recycling industry needs problem-solvers who will advance the industry with innovative solutions, new technologies, and impactful policies. If you're a graduate student in a program that supports the scrap processing or recycling industry, and if you've got a passion for recycling and sustainability, you could receive a $5,000 scholarship!
3. Environmental Conservation Scholarship for Graduate Students
Funded by the Theodore Gordon Flyfishers Founders Fund, this scholarship is for students who are currently enrolled (or are enrolling) at a member institution of the Environmental Consortium of Hudson Valley Colleges and Universities. This intercollegiate collaboration—51 institutional members strong—was created to more fully engage its members in the regional environment.
There are a few eligibility requirements, like a field of study that falls within an environmental department. But you aren't required to be a fly fisher—though it probably doesn't hurt!
Environmental Fellowships
1. American Meteorological Society Graduate Fellowship
Looking to pursue a graduate degree in the atmospheric or related sciences? This program is like a climate policy fellowship, but with even more benefits. It's designed to help first-year graduate students get educated about the unique challenges facing the world, so that they may better tackle real-world issues post-graduation. In addition to financial support, fellows will get ongoing academic and career support and the opportunity to be special guests at the AMS Annual meeting, in addition to other exclusive events.
This is a one-year fellowship for highly talented graduate students: 21st-century leaders who have the ability, determination, and integrity to effect positive change. Your studies and career goals must be directed toward environmental improvement. The fellowship includes a $15,000 cash award, plus leadership training, access to a network of nearly 700 Switzer Fellowship alums, and opportunities for professional development and grants beyond the fellowship year.
Bard Sustainability Scholarships and Fellowships
When it comes to school-affiliated sustainability scholarships and fellowship programs, Bard brings a ton of value. Get this: when you apply for financial aid as an applicant for Bard Graduate Programs in Sustainability, you'll automatically receive a GPS Fellowship. These sustainability fellowships don't require additional work or service to the program, and are instead a tuition reduction (based on need).
If you're a member of the C2C Fellows, you are eligible for partial scholarships to attend Bard's graduate programs—a guaranteed minimum financial aid award of $8,000 in the first year.
Request more information about Bard Graduate Programs in Sustainability>>
Opportunity Scholarship
If you're a first-generation college student, look into the Opportunity Scholarship. This award provides merit and need-based tuition assistance of between 80% and 100% to finalists. Not a finalist? You can still expect to see at least 35% off of tuition.
If you're interested, learn more about the Opportunity Scholarship on our financial aid page.
Bard scholarships for master of science programs
The Bard Center for Environmental Policy has scholarships for qualified students in the MS in Climate Science and Policy and MS in Environmental Policy.
Rachel Carson Scholarship
The Rachel Carson Scholars program grants one $20,000 scholarship per year to an applicant who shows promise of a leadership career in environmental policy.
Interested? You'll need to submit a statement of of 500 words as part of your application for admission. For more information, and the prompt on our financial aid page.
Apply early, because applications are reviewed as they're received!
Wangari Maathai Scholarship
As part of the Wangari Maathai Scholars program, one outstanding international student—who shows promise of a leadership career in environmental policy—will receive a $20,000 award. If you're interested, you'll need to submit a statement of of 500 words as part of your application for admission. For more information, and the prompt on our financial aid page.
You'll be reviewed based on this statement and your application materials. Like the others, applications are reviewed as received, so apply early!
Riverkeeper is a member-supported organization that protects and restores the Hudson River from source to sea and safeguards drinking water supplies, through advocacy rooted in community partnerships, science and law.
Each year, one Riverkeeper Scholar (RS) will receive a scholarship equal to 30% of tuition for two years of full-time enrollment. As an RS, you'll have the chance to work with a designated Riverkeeper mentor; you'll meet at least twice a year to discuss your career interests and professional development. In addition, you'll receive priority among Bard graduate students for potential internships and capstone projects completed with Riverkeeper.
Interested? Include an application letter along with your Bard application for admission stating your interest and experience with any of the following: advocacy, water policy, water ecology, or the Hudson River/Hudson River watershed.
Bard scholarships for sustainable MBA programs
Many potential applicants to Bard's MBA in sustainability—ranked the Best Green MBA—are currently in the workforce. That's why we've partnered with sustainability-minded organizations to get our students a discount.
Are you a full-time employee of a certified B-Corp or an immediate family member of someone working at a certified B-Corp? If so, you'll qualify for the B-Corp Employee Scholarship: a 20% tuition discount for the Bard MBA.
It's very similar if you're a full-time employee (or immediate family member) of Clif Bar and B-Lab. You'll qualify for our Clif Bar + B-Lab Scholar Program: a 20% tuition discount for the Bard MBA.
Sustainability scholarships for American service organizations
Yellow Ribbon Program
Bard Graduate Programs in Sustainability participates in the Yellow Ribbon Program for U.S. Military Veterans. Contact the admissions office for more information.
Read what it's like going from the military to sustainability with a graduate degree from Bard.
Peace Corps scholarships
Bard CEP does provide scholarships for returned peace corps volunteers as part of the Paul D. Coverdell Fellows Program. This takes the form of a partial tuition fellowship in the first year worth at least 33 percent of tuition for returned volunteers admitted to the Bard Center for Environmental Policy.
How can you take advantage of this? Applicants must provide verification of their service in the Peace Corps by submitting a signed copy of their Description of Service. M.S. and M.Ed. students using their Peace Corps service to count for their CEP internship are eligible for a fellowship of $10,500 in their second year.
Hear from other returned Peace Corps volunteers and how they began their careers in sustainability.
AmeriCorps fellowship
This fellowship is designed to assist public service-oriented persons in continuing their work as professionals through advanced educational training in the Bard Graduate Programs in Sustainability. It's awarded to one or more exceptional AmeriCorps fellows who have successfully completed their term of service.
Want to qualify? AmeriCorps members can submit a description of service with their application for admission, and if selected, Bard GPS will match any AmeriCorps Education Award funds that the student wishes to apply towards Bard's tuition.
Other sources of funding for a master's degree in sustainability
Any student requesting any form of financial aid (like scholarships, fellowships, or student employment) must apply for financial aid—the FAFSA for U.S. citizens and the International Application for Financial Aid for international students. You must apply for financial aid at the time you submit your application for admission.
For more information around student employment opportunities, combining scholarships/fellowships, and external sources of funding, visit our financial aid page or speak to an admissions counselor.
There's a broad support system for those interested in graduate degree programs in sustainability. And it's never been more important to champion environmental education and research climate science. We need more leaders to influence environmental policy and transform profit-driven companies into sustainable businesses that can benefit people, protect the planet, and make a profit—all at the same time.