Sustainability Scholarships for Graduate Students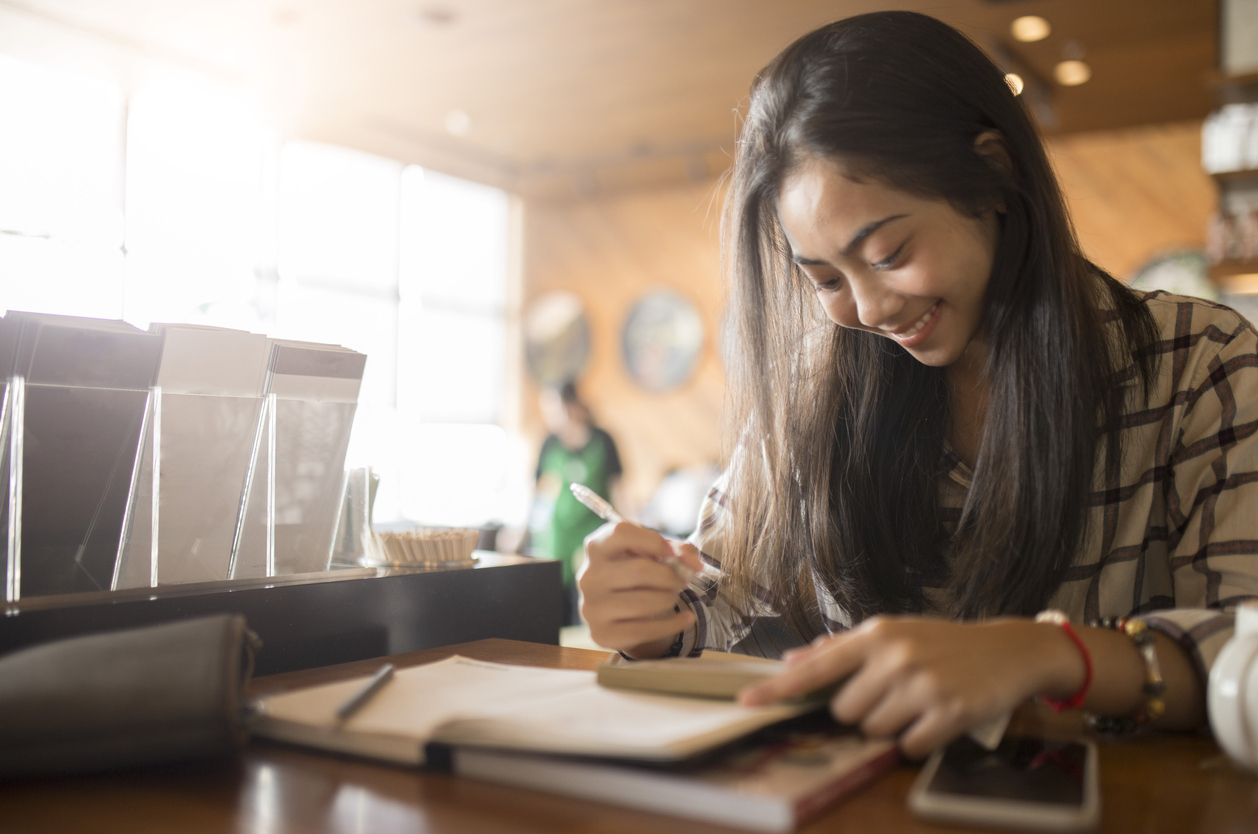 You're a climate champion—there's no doubt about it. And whether you see yourself working to improve climate policy, educating the next generation of environmental activists, or diving into sustainability management, you know a graduate degree in sustainability can help get you there.

What you might not know about these sustainability programs? How exactly you're going to pay for it.

That answer is different for everyone, but it's important to remember that you're not alone. There are plenty of organizations, foundations, and institutes looking to support future environmental leaders just like you.

Sustainability scholarships or fellowships can be national or local, independent or school-affiliated. See some of your options below!
Environmental scholarships
We've narrowed down what could be an exhaustive list of green scholarships to the ones most relevant to you, as a potential sustainability master's degree-holder. See how we've broken out our list of sustainability scholarships below.
Climate change scholarships and other sustainability scholarships
Application deadline: January 15
Award: $1,000
Eligibility: U.S. citizen or permanent resident, currently enrolled in either high school, undergrad, graduate, trade school, or community college who makes sustainable everyday choices
SmartSolar understands that there is no greater threat to our lives and livelihoods than climate change. This award is for a recipient who actively fights against climate change, makes sustainable choices every day, and has concrete plans for how to combat this crisis in the future. If you want to help solve the most pressing issue of our lives, SmartSolar wants to help you.
Application deadline: December 1
Award: $1,000
Eligibility: U.S. citizen or permanent resident who is either a high school senior, undergraduate student, or graduate student and is working toward living sustainably and reducing their carbon footprint
HeySunday makes laundry delightful, and sustainability is part of their mission, creating products that are safe for their customers and the planet. The Eco-Warrior Scholarship was created to reward students who are truly putting in the effort to make clean, sustainable choices that reduce their carbon footprint.
Application deadline: July 15
Award: $3,000 and a gift of Ventana eco apparel
Eligibility: High school senior, undergraduate, or graduate students
If your major or area of study is related to ocean conservation, this scholarship is perfect for you. Ventana creates hollow-framed, reclaimed wood surfboards, bodysurfing handplanes, eco surf apparel, and sustainable surf supplies, and it's important for them to support bright students who care about the conservation of our oceans. Their goal is to ensure that no deserving student has to discontinue their studies because of financial constraints.
Environmental science scholarships for graduate students
Application deadline: March 31
Award: $5,000
Eligibility: U.S. citizen or permanent resident enrolled full-time in their junior, senior year, or graduate program at an accredited college/university
Dr. Wesley Eckenfelder, Jr. was a heavyweight in the environmental field. He trained thousands of graduate students and professionals in the science and art of industrial wastewater treatment. With a career that spanned more than 50 years, this $5,000 scholarship honors his legacy and supports graduate students interested in pursuing an environmental career.
Application deadline: January 15
Award: $5,000
Eligibility: U.S. citizens and permanent residents who are graduate students, enrolled in a U.S.-based institution, pursuing advanced degrees in coastal wetlands science
Though the Anne M. Rockefeller Fund was established in 1966, its focus was sharpened in 1999 to concentrate on coastal wetlands research. Today, this scholarship is meant to promote, expand, and enrich the body of research concerning the coast by actively supporting graduate students in the field of coastal wetland science.
Application deadline: October 1
Award: $5,000
Eligibility: U.S. citizens who are graduate students with a minimum GPA of 3.0 and a 3.5 in environmental courses
Funded by Theodore Gordon Flyfishers, Inc., this scholarship is for exceptional graduate students in an environmental program of studies, like cold-water fisheries management, environmental law, environmental policy, fisheries management, aquatic biology, natural resource management, hydrology, and others. Despite the eligibility requirements, you aren't required to be a fly-fisher—though it probably doesn't hurt!
Environmental fellowships
Beyond sustainability scholarships, there is a world of research and fellowship. For environmental fellowships like the ones below, you'll get a lot in return for your work contributing to studies and research projects—including networking opportunities, resume fodder, and deep relationships with professors, scholars, and other graduate students.
Application deadline: January 15
Award: a stipend for the nine-month period in the academic year, plus partial travel support to attend the AMS annual meeting
Eligibility: U.S. citizens or permanent residents entering their first year of graduate school with a minimum GPA of 3.0 on a 4.0 scale
Looking to pursue a graduate degree in the atmospheric or related sciences? This program is like a climate policy fellowship, but with even more benefits. It's designed to help first-year graduate students get educated about the unique challenges facing the world, so that they may better tackle real-world issues post-graduation. In addition to financial support, fellows will get ongoing academic and career support and the opportunity to be special guests at the AMS Annual meeting, in addition to other exclusive events.
Application deadline: December 31
Award: an annual grant of $8,000 to support study and research in the field or in a lab
Eligibility: U.S. citizens or permanent residents currently enrolled in a U.S.-based institution
Ecological restoration is the "active healing of the land," and the goal of this fellowship is to support research that advances knowledge and increases the number of scientists involved in this important field. Since 2000, the Garden Club of America has been championing thorough study and research to assist in the recovery and management of ecological integrity. That means building a generation of scientists and environmentalists who understand the range of variability in biodiversity, ecological processes, structures, regional and historical context, and sustainable cultural practices.
Application deadline: January 15
Award: $17,000 cash award in two installments

Eligibility:

U.S. citizens, permanent residents, DACA recipients, residents by virtue of the Dream Act of 2021, or refugees/asylees according to the definition provided by the U.S. Department of Homeland Security enrolled in an accredited graduate institute in California or New England
This is a one-year fellowship for highly talented graduate students: 21st-century leaders who have the ability, determination, and integrity to effect positive change. Your studies and career goals must be directed toward environmental improvement. The fellowship includes a $17,000 cash award, plus leadership training, access to a network of nearly 700 Switzer Fellowship alums, and opportunities for professional development and grants beyond the fellowship year.
Sustainability scholarships and fellowships at Bard
When it comes to school-affiliated sustainability scholarships and fellowship programs, Bard brings a ton of value. Get this: when you apply for financial aid as an applicant for Bard Graduate Programs in Sustainability, you'll automatically receive a GPS Fellowship. These sustainability fellowships don't require additional work or service to the program and are instead a tuition reduction (based on need).
If you're a member of the C2C Fellows, you are eligible for partial scholarships to attend Bard's graduate programs—a guaranteed minimum financial aid award of $8,000 in the first year.
Request more information about Bard Graduate Programs in Sustainability>>
Opportunity Scholarship
If you're a first-generation college student, look into the Opportunity Scholarship. This award provides merit and need-based tuition assistance of between 80% and 100% to finalists. Not a finalist? You can still expect to see at least 35% off of tuition.
If you're interested, learn more about the Opportunity Scholarship on our financial aid page.
Bard scholarships for master of science programs
The Bard Center for Environmental Policy has scholarships for qualified students in the Master's in Climate Science and Policy and Master's in Environmental Policy programs.
Rachel Carson Scholarship
The Rachel Carson Scholars program grants one $20,000 scholarship per year to an applicant who shows promise of a leadership career in environmental policy.
Interested? You'll need to submit a statement of of 500 words as part of your application for admission. For more information, and the prompt on our financial aid page.
Apply early, because applications are reviewed as they're received!
Wangari Maathai Scholarship
As part of the Wangari Maathai Scholars program, one outstanding international student—who shows promise of a leadership career in environmental policy—will receive a $20,000 award. If you're interested, you'll need to submit a statement of of 500 words as part of your application for admission. For more information, and the prompt on our financial aid page.
You'll be reviewed based on this statement and your application materials. Like the others, applications are reviewed as received, so apply early!
Riverkeeper is a member-supported organization that protects and restores the Hudson River from source to sea and safeguards drinking water supplies, through advocacy rooted in community partnerships, science and law.
Each year, one Riverkeeper Scholar (RS) will receive a scholarship equal to 30% of tuition for two years of full-time enrollment. As an RS, you'll have the chance to work with a designated Riverkeeper mentor; you'll meet at least twice a year to discuss your career interests and professional development. In addition, you'll receive priority among Bard graduate students for potential internships and capstone projects completed with Riverkeeper.
Interested? Include an application letter along with your Bard application for admission stating your interest and experience with any of the following: advocacy, water policy, water ecology, or the Hudson River/Hudson River watershed.
Bard scholarships for sustainable MBA programs
Many potential applicants to the MBA in Sustainability—ranked the Best Green MBA—are currently in the workforce. That's why we've partnered with sustainability-minded organizations to get our students a discount.
Are you a full-time employee of a certified B-Corp or an immediate family member of someone working at a certified B-Corp? If so, you'll qualify for the B-Corp Employee Scholarship: a 20% tuition discount for the Bard MBA.
It's very similar if you're a full-time employee (or immediate family member) of Clif Bar and B-Lab. You'll qualify for our Clif Bar + B-Lab Scholar Program: a 20% tuition discount for the Bard MBA.
Sustainability scholarships for American service organizations
Yellow Ribbon Program
Bard Graduate Programs in Sustainability participates in the Yellow Ribbon Program for U.S. Military Veterans. Contact the admissions office for more information.
Read what it's like going from the military to sustainability with a graduate degree from Bard.
Peace Corps scholarships
Bard CEP does provide scholarships for returned peace corps volunteers as part of the Paul D. Coverdell Fellows Program. This takes the form of a partial tuition fellowship in the first year worth at least 33 percent of tuition for returned volunteers admitted to the Bard Center for Environmental Policy.
How can you take advantage of this? Applicants must provide verification of their service in the Peace Corps by submitting a signed copy of their Description of Service. M.S. and M.Ed. students using their Peace Corps service to count for their CEP internship are eligible for a fellowship of $10,500 in their second year.
Hear from other returned Peace Corps volunteers and how they began their careers in sustainability.
AmeriCorps fellowship
This fellowship is designed to assist public service-oriented persons in continuing their work as professionals through advanced educational training in the Bard Graduate Programs in Sustainability. It's awarded to one or more exceptional AmeriCorps fellows who have successfully completed their term of service.
Want to qualify? AmeriCorps members can submit a description of service with their application for admission, and if selected, Bard GPS will match any AmeriCorps Education Award funds that the student wishes to apply towards Bard's tuition.
Other sources of funding for a master's degree in sustainability
Any student requesting any form of financial aid (like scholarships, fellowships, or student employment) must apply for financial aid—the FAFSA for U.S. citizens and the International Application for Financial Aid for international students. You must apply for financial aid at the time you submit your application for admission.
For more information around student employment opportunities, combining scholarships/fellowships, and external sources of funding, visit our financial aid page or speak to an admissions counselor.
There's a broad support system for those interested in graduate degree programs in sustainability. And it's never been more important to champion environmental education and research climate science. We need more leaders to influence environmental policy and transform profit-driven companies into sustainable businesses that can benefit people, protect the planet, and make a profit—all at the same time.