Bard's MBA in Sustainability Again Ranked #1 Green MBA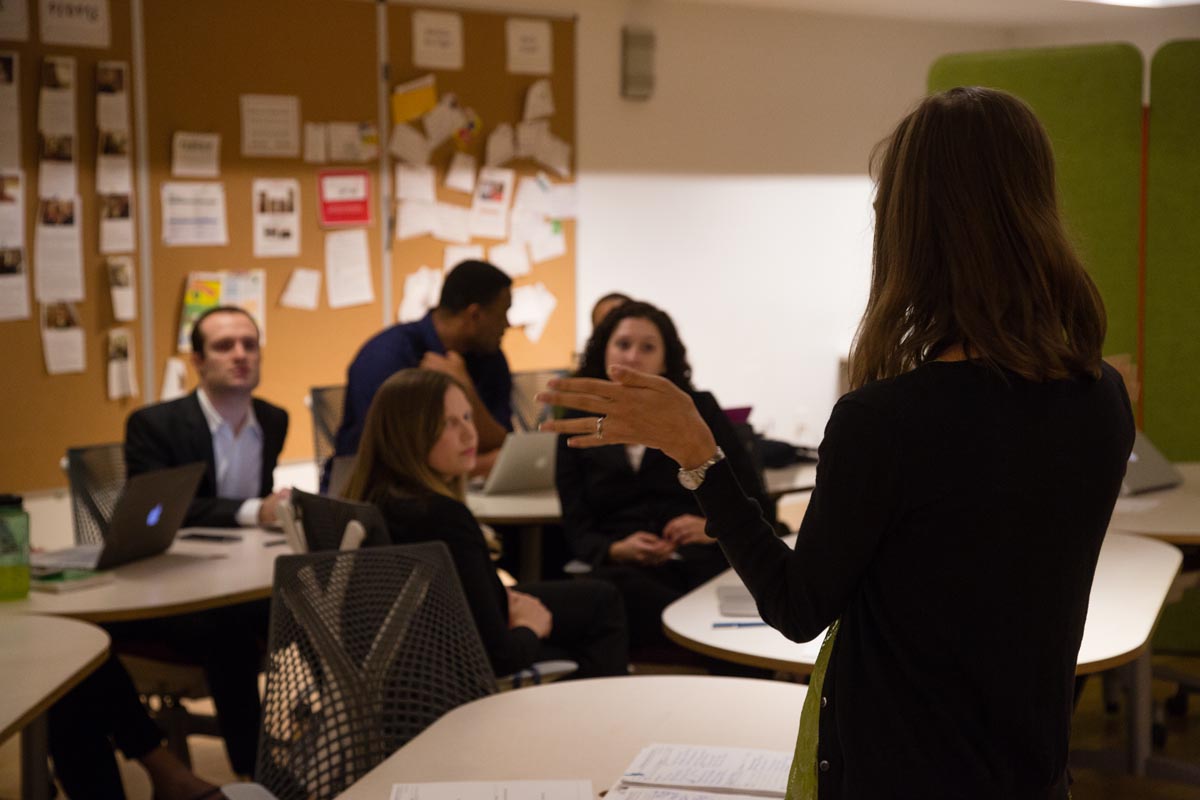 For the second year in a row, the MBA in Sustainability Program at Bard College has been awarded the number one rank for Best Green MBA by The Princeton Review for 2022. Bard again also made the top 10 list for Best MBA for Nonprofits, along with the MBA programs at Harvard, Stanford, and Columbia.
The honors were based primarily on a survey of more than 17,800 students enrolled at 224 MBA programs during the past several academic years. The student survey asked students more than 90 questions about their school's academics, student body, and campus life, as well as their career plans.
Transform Business, Shift Mindsets
Stephanie Connolly completed her Bard MBA last year, while working as Textiles and Apparel Manager at Cradle to Cradle Products Innovation Institute. She says "I chose Bard because its curriculum and faculty apply a systems approach to transforming business as usual. Through this lens, MBA students learn the skills to shift mindsets and accelerate systems change to ensure a sustainable future for people and planet."
The mission of Bard's MBA in Sustainability is to transform business towards a focus on equity, social justice and environmental solutions. Every MBA course—from operations to finance, strategy to leadership—teaches students to build for-profit and nonprofit organizations that are in business to solve critical challenges. Currently, the program is working to embed anti-racist leadership skills training across the curriculum. Learn more about our theory of change here.
Martin Lemos is a 2015 Bard MBA alum who worked as a sustainability consultant at BSR after graduating, and now is Co-Executive Director of the National Young Farmers Coalition. "At Bard, I learned there are various strategies for creating the future we want to see," Lemos said. "Starting an enterprise, helping companies pivot, and taking on our political economy are all options. The Bard MBA prepared me to understand the levers for change to build an inclusive and climate resilient economy."
Hybrid Structure: One Weekend a Month + Online
Based in New York City, the Bard MBA has a hybrid, low-residency structure. Classes meet in person one extended weekend each month, and then online twice each week in the evenings. This allows students to work while in the full-time or part-time programs, and it makes it possible to attend from anywhere in the U.S. Students fly in once a month from Los Angeles, Houston, Denver and Orlando, with carbon emissions offset by a carbon fee.
Concentrations at the MBA include Circular Value Chain Management, Impact Finance, Non-Profit Management, Sustainability Consulting and Entrepreneurship. As part of an emphasis on experiential education, all Bard students take a year-long course in Sustainability Consulting, working with major companies on sustainability challenges.
MBA Director Dr. Eban Goodstein credits the MBA faculty for building a program that combines sustainability vision and leadership training with a mastery of business fundamentals. "Our NYC location has enabled us to assemble a world class faculty who are cutting-edge sustainable business practitioners," said Goodstein. "They are all inventing sustainable business in their day jobs, and bringing that insight into the classroom".
Contact Us Today!
We invite you to start your journey towards an MBA in Sustainability. If you have any questions regarding Bard's MBA in Sustainability, please be sure to reach out to our admissions team.
Learn more about the application process, and take the next step in your sustainability journey today.