The #1 Practical Way Activists Can Fight Climate Change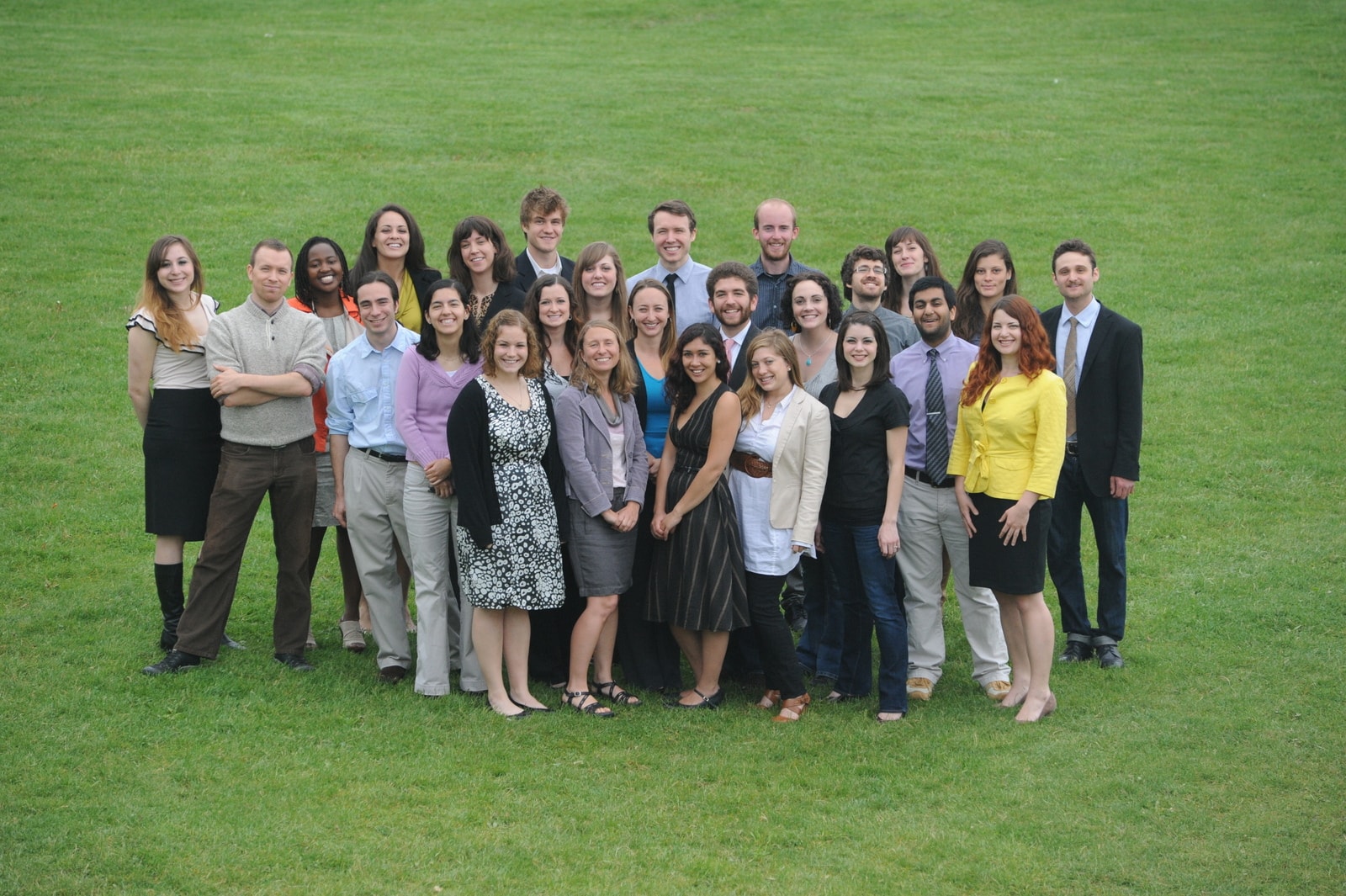 The world of climate activism can seem like it's all talk and no action. It's easy to lament the danger of climate change and much more difficult to know what to do to fight against climate change before it's too late.
If you're looking for a practical and concrete way to channel your passion for the environment into real-life action that builds hope for the future, look no further than the Environmental Defense Fund Climate Corps. We're here to tell you what the fellowship program is, how to get in, and why you should trust us on this program. We will also be sharing stories of success to inspire you in your efforts to change the world.
What It Is:
Climate Corps is a fellowship program that places graduate students inside leading businesses and other organizations to drive clean energy projects and strategies. Climate Corps fellows help design and implement customized solutions to energy efficiency and renewable energy challenges, energy management strategy and more. Since the program began, Fellows have saved companies more than $1.5 billion in reduced energy bills.
Internships are paid, and Fellows join an alumni community including thousands of former EDF Climate Corps interns, as well as the broader network of Climate Corps connections with CEO's and sustainability professionals.
Prospective Climate Corps fellows compete in a rigorous application process with applicants from top business and graduate programs around the county. Last year, EDF received more than 1200 applications for around 130 fellowships. These internships launch careers fighting climate change and are a great way to get experience and build your network.
Why to Trust Us On This Program:
How do we know that this fellowship is worth your time? Our graduate students have told us. Despite the relatively small size of Bard's Graduate Programs in Sustainability, graduate students from the Bard MBA in Sustainability and MS Environment and Climate Policy programs have been highly successful in landing these coveted fellowships.
In the last 5 years, 8 Bard students have been selected as EDF Fellows, working on projects for businesses, universities and community centers in cities across the country: Austin, Seattle, Chicago, and New York.
How to Get It:
Bard alumni and graduate students offer these tips for landing a coveted EDF Climate Corps Fellowship:
Practice Your Story:

"I made sure that I had practiced talking about my resume (the highlight reel...no more than 3 minutes of speaking) and a 'pitch' (here are 3 reasons why I am great for CC). I practiced with a friend and professors. Writing a script of my CV explain-er AND "dragon-slayer" stories AND practicing them out loud was the most important prep I did. It felt really awkward to practice, but it kept me concise, structured and feeling confident during the interview."

Prep for Cases:

"I found the

Bain case study videos

really helpful when I was preparing for interviews. The EDF CC cases and interview style will of course differ from Bain, but it doesn't hurt to watch some videos and take notes on what went well and didn't."

Be Ready to Read a Graph:

"Know how to quickly and accurately interpret data."

Know Simple Energy Saving Calculations:

"You don't need to be an engineer, but know your watts from your kilowatts, your LEDs from your CFLs."

Working with Skeptics:

"Think about how you'd answer the question, 'How would you work effectively with people not familiar with sustainability or climate change?'"

Remember the Business Case:

"Communicate the many (relevant) ways that sustainable practices benefit the bottom line."
Stories of Success:
Developing Dunkin'
Dual-degree student Rochelle March MBA/MS '15 served as a Climate Corps Fellow for Dunkin' Donuts. Rochelle helped develop a green construction program customized for new Dunkin' Donuts restaurants. March researched energy efficient and sustainable construction methods and equipment to be integrated into Dunkin's prototypical specifications as well as for Dunkin' Donuts restaurants wishing to implement more green construction methods.
"EDF does an excellent job of preparing fellows and facilitating the program." said March. "I loved working with Dunkin' and having the opportunity to help them design an impactful initiative that will benefit the company and its many stakeholders."
March, now a sustainability consultant with TruCost/S&P credits her Climate Corps experience as being critical to her career development.
Greener Groceries
Alistair Hall, MBA '18 spent last summer working for PCC Markets, a grocery chain in Seattle. Hall developed a company-wide strategy to advance sustainability and energy management at PCC Markets' existing stores, while also setting targets and guidelines for new store design, including green building certification.
Hall is completing the Bard MBA this spring. He says: "Climate Corps afforded me the opportunity to immediately apply all the skills I've learned from the MBA and to learn firsthand about a company's commitment to the triple bottom line."
Better Banking
Regan Richmond, MBA'17 received an Innovation Award from Climate Corps for her work as a Fellow developing new markets for PACE financing at the Connecticut Green Bank. Her advice for applicants?
"Climate Corps host companies and organizations, while they are looking to improve their environmental impact or advance clean energy investment, don't always need a fellow who is a GHG accounting whiz or green construction expert. For my fellowship I served a strong social and environmental mission by applying traditional business strategy tools such as benchmarking and gap analysis.
A benefit of the highly selective recruiting process is that your host company values the expertise you bring which makes your role a fellow much more than a traditional internship. This allows you to take risks and have more influence in your role. Taking risks and being willing to deeply investigate your hosts challenge will help you find innovative solutions and deliver real value."
You Can Take Concrete Action to Build a Sustainable Future
If you're serious about leading the change, think about going to graduate school for a degree in sustainability. These years in school can propel you toward a life and career that's focused on making a positive impact. Your time spent in school will open up opportunities like the EDF Climate Corps fellowship.
Gaining experience is the key to success in the sustainability world and the key to making real progress toward a more sustainable future. And no internship looks better on your resume than a summer stint with the Environmental Defense Fund's Climate Corps.
Are you interested in a life and career that focuses on making a positive impact?

Start by learning more about Bard's Graduate Programs in Sustainability.
Request more information here!