Looking for Success in the Sustainability Job Market? The Key is a Career-Focused Master's Degree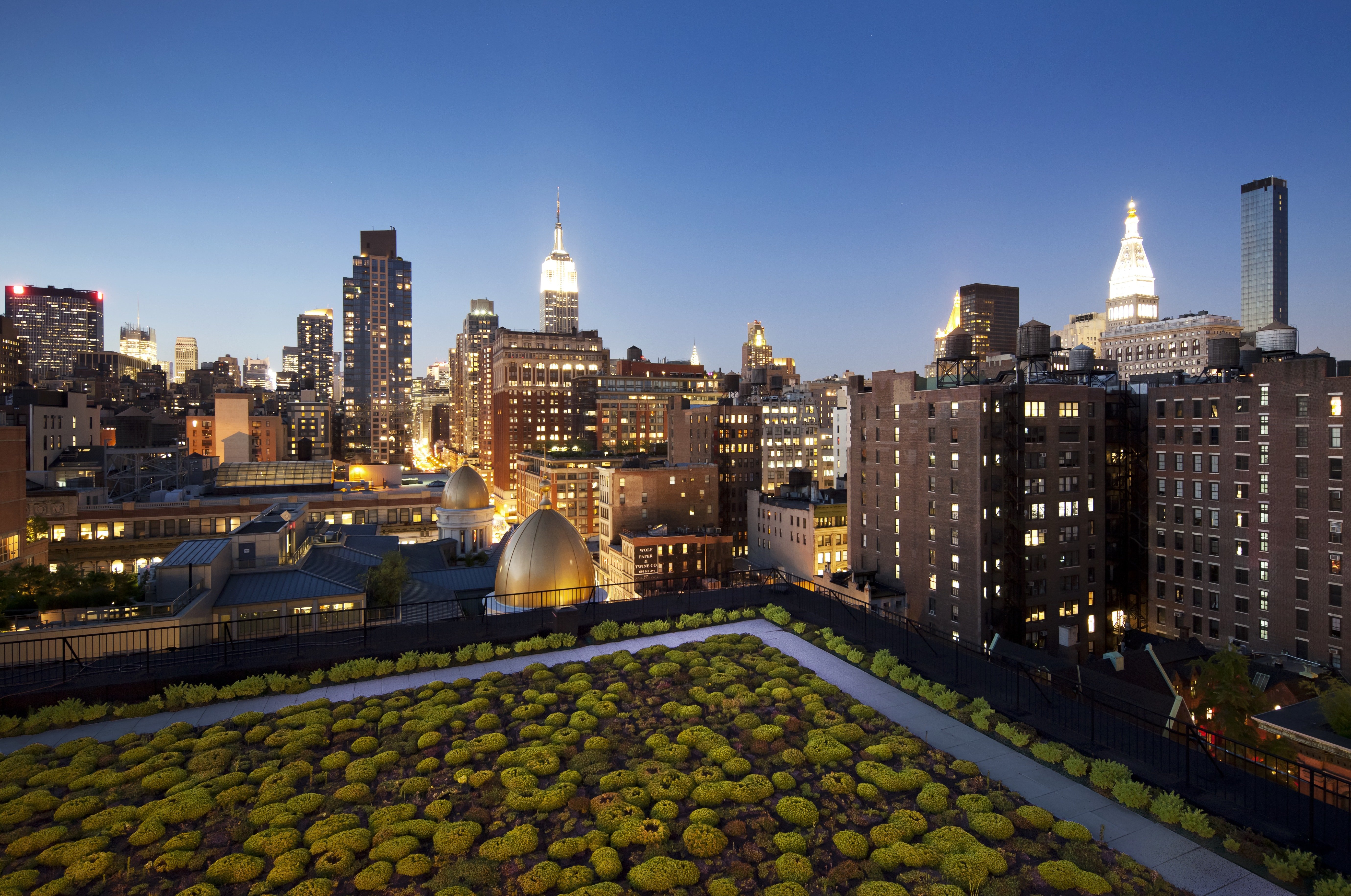 It's easy to get discouraged in the world of sustainability. The challenges and obstacles are big, and cultural support for sustainable efforts is half-hearted at best. It can be especially difficult to figure out how to channel your passion for sustainability into an actual career with strong job prospects.
The key to landing a job in the world of environmental policy, environmental science, or sustainability is to get a master's degree that is highly practical and career focused. Here are five things to look for in a master's program if you want a job that serves the environment:
Highly Experiential
Sustainable development cannot be learned in the abstract. You'll want to identify a master's program that integrates a substantial experiential component with access to major NGOs. At Bard, all of our MS and M. Ed. students complete high-level, extended professional internships as part of their masters program. From June to January of the second year, Bard graduate students are working for four to six months in South Africa, Geneva, Thailand, DC, New York, Texas, Alaska—wherever they find the most compelling policy work being done. No other graduate programs in sustainability policy or education require internships at this scale.
In Bard's MBA in Sustainability, students are thrown into the deep end of the experiential learning pool on day one—with each student joining a team working on a year-long consulting project working for a real world business on a sustainability challenge. Recent clients have included Etsy, Clif Bar, JetBlue, Siemens Wind, UBS, Eileen Fisher and Unilever. Bard is the only MBA program in the world to offer a year-long sustainability consulting course, and we do it in the first year. This allows you to build a resume that combines on the ground development experience with corporate consulting expertise—a very attractive combination to future employers.
Curated Course-Work
Most graduate programs have a "cafeteria-style" menu: two or three core courses,combined with student-chosen electives. Unfortunately, this often leaves students at the end of the day with little more than a collection of vaguely related courses. Bard will not waste your time. In all of our graduate programs, we have built integrated core curricula that provide students the key skills needed for success.
In the M.S. Policy and M. Ed. Environmental Education programs, the curricula combine the essential science, economics, politics, law, education and methods content that environmental policy professionals and sustainability educators need. The courses are integrated and modular—issues raised in science are discussed in economics and in law-- and help students develop multi-disciplinary perspectives that drive towards solutions. The one-year intensive curriculum in the first year gives students the tools they then apply on their professional internships in year two.
In the MBA, the core curriculum teaches key business skills—finance, strategy, supply chain, marketing, entrepreneurship—with every course focused on how to build mission-driven businesses that are in business to solve social and environmental challenges.
Mastery Through Individual Capstones
A key to career success is depth and skill in your chosen subfield of sustainability. This is another way of saying that a Master's degree should deliver "Mastery." Bard guarantees this by requiring all masters students to complete a year-long Capstone, individually mentored by a Bard faculty member. Again, many master's programs have abandoned the year-long individual capstone or thesis, because it requires too many resources. But without an individual capstone, master's students head off onto the job market with only a collection of courses, not the subject mastery that employers demand.
Engaged Faculty
A fourth key to finding a career-focused master's degree is to make sure that the program faculty are fully engaged with your masters education. At many graduate programs, unfortunately, full-time faculty are incentivized to pay more attention to their research then their master's students, and adjunct faculty are not involved in the programs beyond showing up for class. Bard, by contrast, recently received a #1 ranking by Princeton Review for Classroom Experience, and we carry that commitment forward into all of our graduate programs. Small classes and engaged faculty generate both superior education, and also, crucial support in your career journey.
Track-Record of Success
The ultimate measure of career-focus is alumni employment. Be sure to get data on how recent graduates are doing on the job market. A recent survey shows that over 92% of Bard MS graduates are working in jobs with a social or environmental mission, or are pursuing further graduate study. On the salary front, two thirds earn more than $50,000, and 39% are earning more than $70,000.
If you are thinking about a graduate degree in sustainability, environmental science, environmental policy, or environmental education, do yourself a favor and research the programs thoroughly, testing their excellence by these five metrics.
Here at Bard, we are determined not just to educate and inspire the next generation of sustainability professionals, but also to helping our graduates land in job positions where they can make a real difference. Join us for your career-focused master's degree.
If you would like to learn more about the Bard MBA in Sustainability, visit our free resource,
A Career Guide to Jobs in Sustainability.