The Three Ways to Solve Climate Change (and everything else)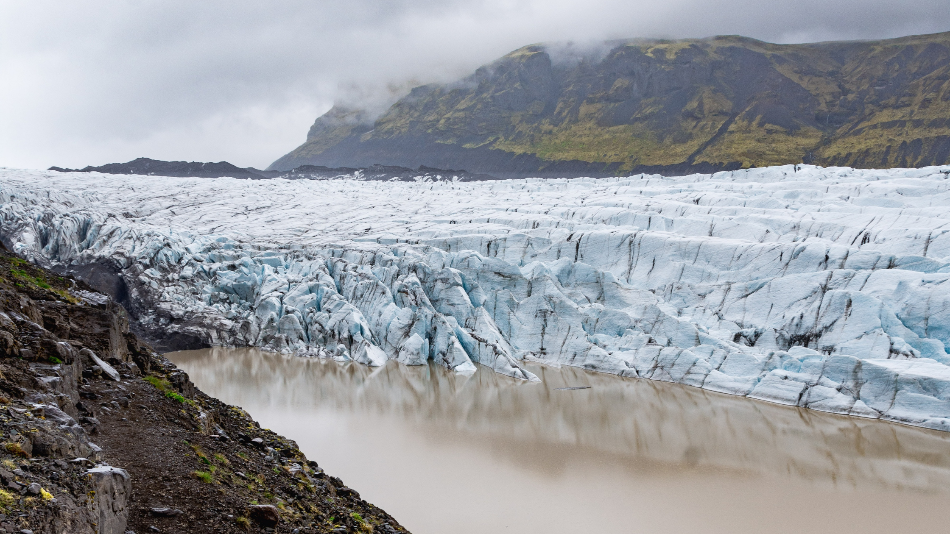 The 2020's have been a never-ending story of record-breaking heat, floods, fire and drought, brutal reminders of the sustainability challenges facing humanity. Responding to the latest scientific assessment, UN Secretary-General António Guterres gave this frank summary:

"The UN's 6th Assessment makes clear that we now face "Code Red for Humanity." The alarm bells are deafening, and the evidence is irrefutable: Greenhouse gas emissions from fossil fuel burning and deforestation are choking our planet and putting billions of people at immediate risk. Global heating is affecting every region on Earth, with many of the changes becoming irreversible... This report must sound a death knell for coal and fossil fuels, before they destroy our planet."
Where do we go from here?
The Graduate Programs in Sustainability (GPS) at Bard College join together a committed community of students, faculty and staff in a shared recognition of the extraordinary moment in which we live. Ten thousand years of human history are crashing into the next three decades, and our graduates are the people seeing us through to a sustainable future. How? By working in one of the three GPS fields: sustainable business, policy, or education. These Bard GPS degrees reflect three underlying theories of change: changing the game, changing the rules, and fundamentally, changing minds. In this series of blog posts, you can learn how to be more sustainable and work for a sustainable future by clicking on the links to the three theories of change.
The overarching challenge we face is meeting the needs of eight, soon to be nine, soon to be ten billion people on this one earth, where half the folks alive are barely getting by on a few dollars a day, and almost everyone wants to consume more. Where we are already fighting over water, oil, topsoil, fish, forests, and biodiversity. Where economic systems across the world are rooted in the legacy injustices of genocide, slavery, and colonization. And where it is getting hotter year after year after year.
At the same time, there has never been a more exciting, decisive, more human time to be alive. No generations before us have had the tools, social networks, shared understandings, technologies and business models to stabilize the climate and profoundly change the future. We can clearly see two paths, and the road to a sustainable society and a circular economy remains open. Bard GPS graduates are leading the change: rewiring the world with clean energy, redesigning cities across the earth, reimagining the global food system, reinventing transportation, regenerating prairies, forests and oceans.
Three Pathways to Sustainability
Change Minds through Education. Change the Rules through Policy. And Change the Game through Business. The world needs leaders driving each of these strategies for change.
To support students to build careers aligning with these three pathways, Bard offers an M.Ed. in Environmental Education, M.S. degrees in Environmental Policy and Climate Science and Policy, and an MBA in Sustainability. Core to all of these graduate degree programs are (1) close student interaction with world-class faculty and (2) experience-based learning. Sustainability is a problem-solving discipline and cannot be learned in the abstract. Our MBA program requires a year-long course in sustainability consulting working for companies on sustainability challenges. Bard M.S. and M.Ed students spend four to six months of their masters degree programs working in high-level professional internships. In both programs, students pursue individually mentored capstones, working one-on-one with faculty advisors to find solutions to real-world challenges. Click on the links above to learn more about each program and their three theories of change.
Environmental and Social Justice
Sustainability means "shared well-being on a healthy planet". Bard GPS alums work on issues of access to housing and health-care, and employing formerly incarcerated people, alongside clean energy solutions to climate change, access to clean water, and strategies for protecting biodiversity. They cannot be separated. Education, policy, and business strategies cannot promote sustainability unless they are both ecologically focused and socially engaged.
In 2020, Bard GPS made a formal commitment to train all of our graduates to become effective anti-racist leaders in education, policy and business, and to integrate that learning across all courses in the curriculum. This effort is ongoing now in the Bard M.S., MBA and M.Ed. programs.
As we work to solve climate change in the next decade, so must we work to dismantle systemic racism in our organizations and economic system with the same urgency. How can we do this? The same three ways.
Learn more about each pathway, and consider joining us at Bard.