4 Sustainability Masters Programs Right Here in the U.S.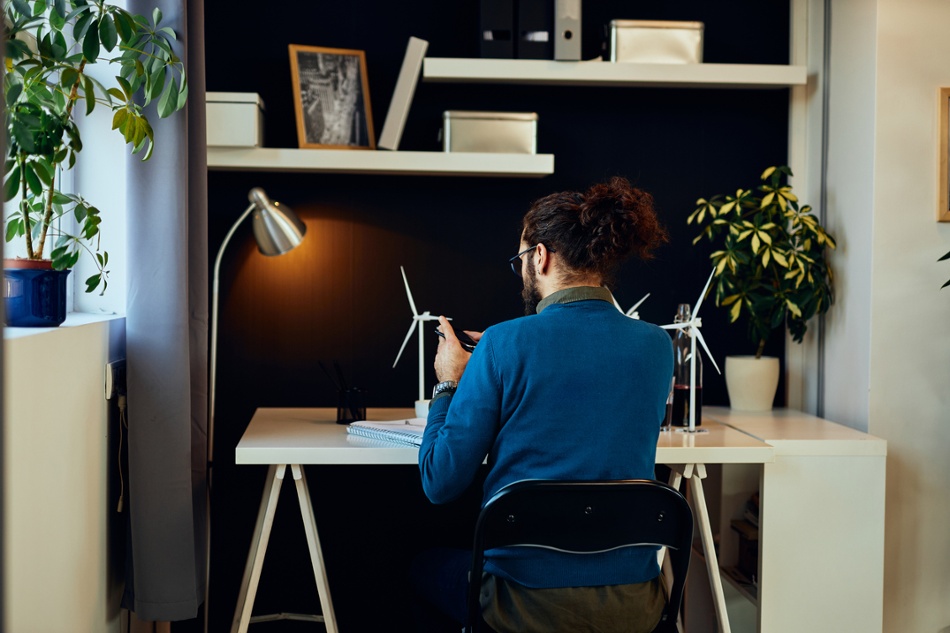 For those interested in conservation efforts, green careers, or sustainability programs, the United States may not seem like an obvious destination.
After all, in recent years, our government has exited, then rejoined, the Paris Climate Agreement. We saw budgets slashed for eco-focused initiatives, like the Environmental Protection Agency (EPA). And despite wildfires, hurricanes, and other natural disasters, there is still an immense population of climate change deniers.
That's why we need more climate change experts in the U.S. to champion innovative ideas and strategies, run sustainable businesses, and teach the next generation of environmentalists.
Luckily, the United States boasts some of the most competitive environmental degrees in the world. In particular, the Graduate Programs in Sustainability at Bard offer four of the country's top sustainability master's programs.
See which master's degree in sustainability aligns with your passions!
Sustainable Business MBA
Programs at Bard
These days, the average consumer cares about sustainability. They buy from socially responsible brands. Whether it's renewable and solar energy, electric cars, sustainable sourcing—it's not just what consumers are getting any longer, but how they get it and what it means for the world around them.

The sustainability industry is still in its infancy, but we're already in the midst of a massive shift in how we do business. This is why one of the best degrees to get for the future is an MBA in Sustainability. The Bard MBA in Sustainability positions you to make an impact, change the game, and reap the rewards.

The MBA coursework prepares students for leadership positions in a variety of business environments and provides them with in-depth knowledge of foundational business skills—all through the lens of sustainability.

The concept-driven curriculum at Bard teaches students the core business skills they need while exploring new ways of managing and leading organizations to pursue an integrated bottom line—examining the economic, social, and environmental impacts of their decisions.

And, perhaps most importantly, students gain the skills to make the business case for sustainability.

MBA Focus Areas
The Bard MBA also offers two focus areas: impact finance and circular value chain management.
Impact finance trains an entirely new breed of investment professionals, moving dollars from negative investments that undermine communities and the natural world into positive investments that regenerate the future. This type of investment professional is prepared to meet the demands of a new generation of investors who seek positive social and environmental outcomes from their investments.
Bard's second focus area, circular value chain management, prepares students for a role they'll create themselves: the Chief Circularity Officer, or CCO. This specialization integrates supply chain management with a deep understanding of circular economy strategy.
Consider Getting an Environmental Policy Degree at Bard
The Center for Environmental Policy at Bard offers two M.S. programs, among other options, such as dual degrees and a Peace Corps program. At Bard's CEP, policy reform comes down to this: getting rid of the bad and putting in its place good laws and regulations that drive sustainable outcomes.
It's much easier said than done, which is why Bard offers a master's degree in Environmental Policy.
An environmental policy master's degree takes the core disciplines of environmental science, policy, law, and economics and encourages students to think across these disciplines to understand the complexities of today's environmental issues and challenges. This innovative program of study is a holistic approach that highlights the connections between the social world and the physical sciences.
Meet a Bard-alum and environmental policy expert
Rachel Savain majored in French at Williams College, but she was passionate about solving pollution problems in developing countries. That's why she enrolled in Bard's M.S. in Environmental Policy.
In her first year, she learned the core skills she needed: environmental science, law, policy, and economics. Those skills ensured that she understood the incentives policies create and whether the policies she'd propose made sense. She also learned how to build coalitions to drive change. In her second year, she traveled to Haiti to do an extended internship with a Dutch NGO that was building a landfill outside the capital of Port Au Prince. She went on to base her M.S. capstone project on the internship, and the company ended up hiring her after she graduated.

Read more about Rachel's story and Bard's MS in Environmental Policy.
A CSP Program that Creates Climate Change Experts
Bard CEP's second M.S. offering is a climate science degree that covers the interaction between climate systems, ecosystems, and agricultural systems. Additionally, students are trained to be future policy leaders, who will guide efforts in greenhouse gas mitigation and adaptation. You'll gain insight into the policies and laws creating climate destabilization, as well as the changes that could drive climate solutions.
Purposeful, relevant, and mission-oriented, climate science jobs are exceedingly fulfilling. And they're becoming even more important as the climate crisis continues. You'll need to have a grounding in climate science and policy to change the rules around climate.
If you're interested in curbing fossil fuel emissions, exploring the power sector, climate analysis tools, and the science behind extreme weather, all while advocating for policies to slow climate change, Bard's M.S. in Climate Science and Policy is right up your alley.
Experience the degree for yourself.
Master's in Environmental Education: Teaching About Environmental Issues
Whether it's increasing polarization between news sources, climate deniers, more screen-time (less time in nature), debunked myths (that just keep resurfacing), or the fact that taking care of our planet has become politicized, there has never been a greater need for environmental education.
Those are a few of the reasons why Bard created an M.Ed. in Environmental Education. This is a degree that prepares educators to build out the in-school, after-school, summer, farm, NGO, science center, and museum education and programming needed to engage today's youth.
What is environmental education?
Environmental education is the process of exploring environmental issues, engaging in problem-solving, and taking action to improve the environment. This type of education can be for all ages and through a range of program deliveries, styles, and curriculums. Overall, environmental education provides a deeper level of understanding of the core ideas of ecology and outdoor education.
What can you do with a master's in education?
Bard's program supports graduates in moving beyond the role of a front-line environmental educator. With your degree, you could rise to the challenge of leadership positions in environmental organizations. You could design curriculums, build programming, raise money, and scale opportunities to reach more people.
Bard gives students the opportunities and elements they need to succeed in this niche industry: integrated experience-based learning, hands-on experience, and capstone projects that encourage close collaboration between students and faculty.
Read more in-depth about Bard's M.Ed. in Environmental Education.
All four of Bard's Sustainability Master's programs are top-rated green degrees. Interested in learning more about one or all of these programs? You can always...