Sustainability Consulting Sounds Interesting: What Is It? Can I Do It?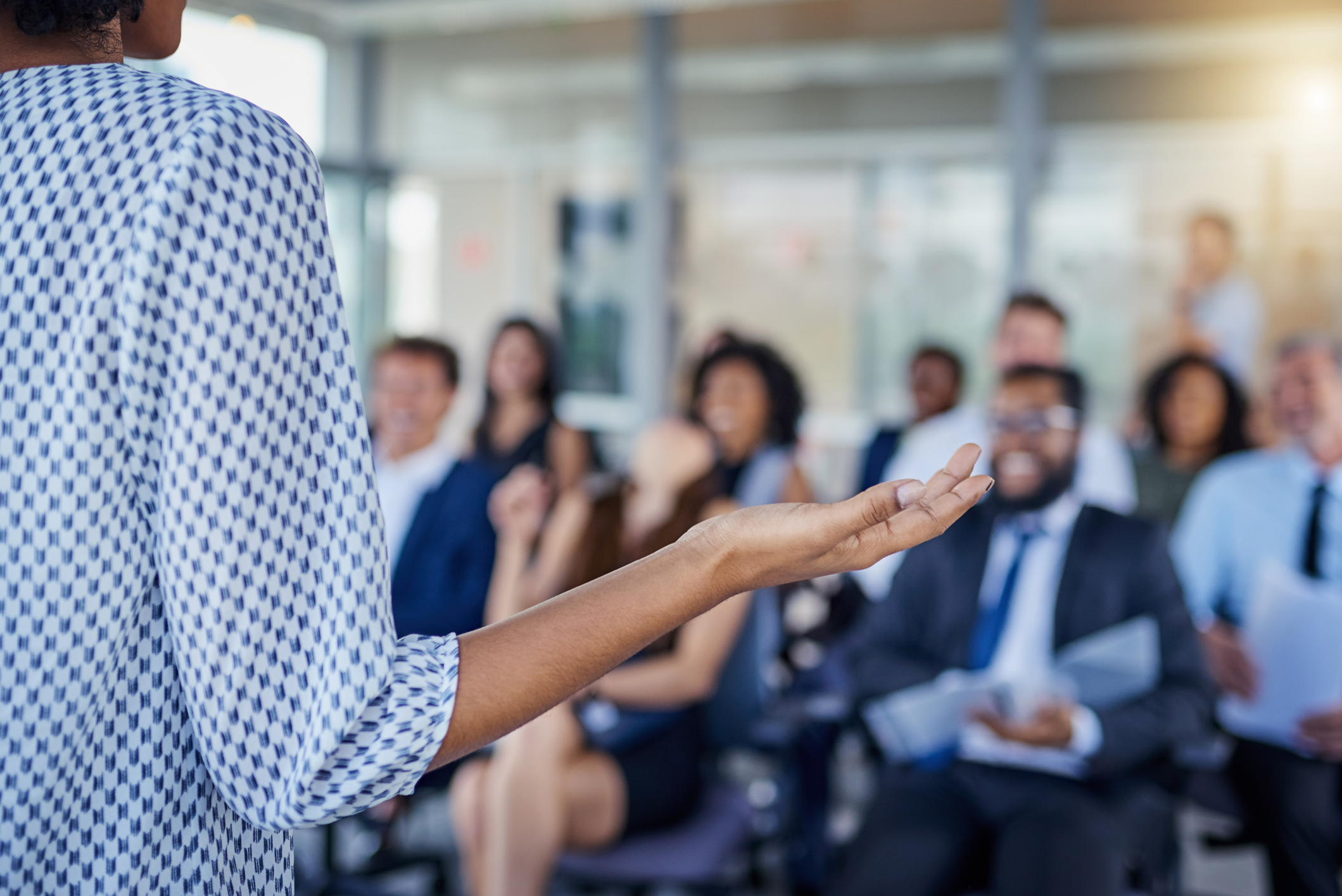 Every fall, first-year students in Bard's MBA in Sustainability find themselves in a "sustainability consulting boot camp." The two-semester course, called NYCLab, is a globally unique program where students work in small teams solving sustainability challenges for real world businesses.
Clients have included big companies like Jet Blue, Clif Bar, Siemens, Nasdaq, Con Edison, UBS and Unilever, but also start-ups and large non-profits. The projects range across the map, from operations to finance, and marketing to employee engagement.
The course is taught, and the projects are all closely overseen by Laura Gitman, the Chief Operating Officer of the biggest and oldest sustainability consulting firm in the world, BSR. Under Gitman's careful guidance, and despite the fact that the teams have limited consulting experience going in, client satisfaction since the start of the program has been fantastic. Gitman says that "the students learn the process of consulting in real-time, from scoping a project and conducting research through presenting the final recommendations in person to the client. After a 9 month project, they have covered all the basics."
The real point here is this: there is no magic to sustainability consulting. With strong mentoring, first year MBA students, bringing basic skills and sustainability understanding, and with the passion to solve challenging environmental and social problems, can provide a real value add to companies. So what is this business called sustainability consulting? And what skills are needed to get a job doing it?
Professional Sustainability Consulting
Just twenty years ago, business sustainability was a radical new idea, introduced to the world by pioneers like Hunter Lovins, Amory Lovins, and Paul Hawken through books like Natural Capitalism. Since then, the core idea—that solving environmental and social problems through intelligent, often radical redesign could be central to profitable business strategy—has become accepted as mainstream. Even more recently, social and environmental "purpose" has been widely championed by many CEO's, including BlackRock's Larry Fink, as critical to business success.
Given this new corporate focus, how do managers actually "manage for mission," and embed sustainability into the core of business strategy? This is a real challenge, as most of today's business leaders—from mid-level to the C-suite—were trained in traditional MBA, single-bottom line thinking: to maximize the share-price of the company stock.
The managerial response to demands from CEO's of large corporations has been to create dedicated teams of sustainability professionals. These folks are tasked both with identifying and implementing profitable sustainability opportunities, and spreading sustainability thinking across the organization. These professionals often need help with putting into place best practices, and so turn to sustainability consultants. At the same time, companies that don't yet have professionals on staff also work with consultants to begin to bring a focus on environmental or social mission into their businesses.
Hunter Lovins, now a Professor at Bard's MBA, says that incremental measures are no longer sufficient in a time of global crisis. She notes that "outside consultants legitimize the work of internal staff, and can make the case for radical innovation. They can push a company to take steps that may be unpopular but that make solid business sense, and that address the fundamental roots of environmental and social challenges."
What it Looks Like on the Ground
In terms of implementation, sustainability consulting is closely related to the more generic practice of management consulting. Some Bard graduates work in traditional consulting firms and bring a sustainability lens to bear on their projects. Others work in companies that are explicitly focused on sustainability consulting. Even there, in the day-to-day, the work brings to bear much of the standard tool-box employed by management consultants in other fields.
The classic sustainability consulting job focuses on reducing environmental impact: carbon emissions, fresh water consumption, toxic pollution. These tend to be operations focused, with the intent of reducing both waste and cost. But as sustainability thinking has matured, there is an increasing recognition that sustainability advantage can be gained from all parts of the business: by sparking innovation; increasing employee engagement and productivity; creating better accounting controls; lowering the cost of finance; attracting and retaining consumer loyalty; lowering supply chain risk; and reducing legal exposure. Lovins calls these diverse advantages of sustainability implementation the "integrated bottom line".


Here's What We Heard from Bard Alums Who Work in Sustainability Consulting
We reached out to three recent Bard MBA graduates now working in consulting, to learn about the work they are doing. Rochelle March is a Senior Analyst at Trucost / S&P. Marianna Souza (left) is a Senior Associate at KPMG, working on utility sector issues. And Jarrid Green (below) worked for several years at the Democracy Collaborative, recently moving to a DC based consulting firm that specializes in supporting large NGO's and philanthropic organizations.
March says that she "recently measured the environmental impact of a furniture manufacturing company and translated that into
the dollar impacts so that different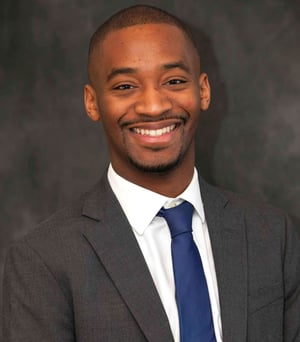 environmental impacts could be compared equally.
This culminated in a final Environmental Profit and Loss statement helping the business understand their full environmental impact across their value chain. This in turn supports them in implementing initiatives to reduce their impact and measure their progress over time."
Souza's current project is not sustainability focused, though it does address large-scale change management. She says, "The problem I'm currently trying to solve is how to communicate the status of a $400 million customer service and billing platform implementation to executives in a way that is concise, clear and inspires trust in the program management team."
Green reports that "one of my projects is helping a group of large funders evaluate the success of their respective grant-making in the criminal justice field with an eye toward cultivating a shared vision and action plan for the coming years."
Advice for Job Seekers in Sustainability Consulting
What are employers looking for in entry-level consultants? March, Souza and Green offer these thoughts:
My bosses are looking for confidence, curiosity, and structured thinking. Can you be trusted to interact with clients on Day 1, ask good questions, and be able to support a team?
The ability to manage multiple projects is foundational to the consulting experience.
Facilitation skills are also important because consultants are often leading diverse teams through workshops around a particular issue or change management processes.
Ability to learn. Ability to synthesize large amounts of information quickly and effectively. Ability to translate complex ideas and topics into simple language. Excellent time-management and communications skills. Collaborative and professional (especially with clients) mindset.
The group also offered advice for folks who have been out of school for a year of a few years who would like to get into the field:
It is helpful to have tangible evidence that you have played a consulting role before. Some evidence of your willingness to get your hands dirty and being able to speak about that as a learning experience goes a long way.
Take some time to figure out what interests you beyond your main job/source of income. Identify multiple subject areas/topics/industries about which you will commit to do continuous learning. Try to do some "free," discrete projects that'll help boost your knowledge and credibility in such areas.
Present ideas to potential clients - what you could do for them - rather than asking them what they need. If you are trying to build skills, take on pro-bono projects or offer to work pro-bono until you build up your skill sets. If you can't afford pro-bono, think about how your current skill set can be transferable to a sustainability- or ESG-oriented field. For example, if you were in marketing, how can you offer marketing skills to an environmental organization or offer to ghostwrite a blog with a consultancy to become more familiar with topic and people who work in the field.
Research topics that you are interested in and blog, tweet, and post about them. Follow experts and firms that you admire and want to work with.
Bard's Track Record in Sustainability Consulting
Among the MBA class that graduated last May, four students are working as management consultants with a social or environmental focus: Green (noted above) as well as Alistair Hall, Cindy Wasser
and Cory Skuldt.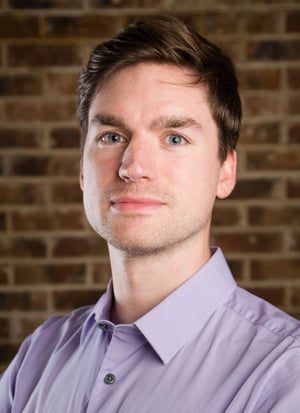 Hall started in September on the Utility and Innovation team at KPMG out of Los Angeles. Wasser focuses on residential green building for ICF, based in in DC. Skuldt, based in Austin, Texas, opened her own business after graduating, and has kept busy working with fashion industry clients helping them understand and implement circular economy strategies. In addition, LJ Deluca, a Bard MBA student who will graduate this spring, has just landed a sustainability consulting job with Ceres, the Boston-based firm.
A high percentage of Bard's graduates work in sustainability consulting in part because of the program's unique focus on the integrated bottom line. In every course, from economics to entrepreneurship, and operations to marketing, Bard students are deeply immersed in the business case for sustainability. They focus on the diverse ways in which businesses can prosper by adopting a mission-driven focus that embraces finding solutions to social and environmental challenges.
The Experience Advantage
Just as important as the coursework, however, are the many ways in which the Bard MBA provides hands-on consulting opportunities for students. Real world experiences are critical to apply the tools learned in the courses, gain experience and build student resumes.
NYC Lab: No other MBA program in the world offers a year-long course in sustainability consulting. And full-time Bard students all go through the experience in their first year. This opportunity immerses students in the business and skill sets of consulting early, setting them up to gain additional exposure in their final program years.
EDF Climate Corps: In between NYCLab in the first year, and Capstone in the second, a number of Bard MBA students win competitive fellowships to work with EDF's Climate Corps. This prestigious sustainability consulting opportunity features a week-long bootcamp, and places students for summer-long positions with companies (like Dunkin Donuts) or large non-profits (like NYC's Riverside Community Center).
Case Competitions: Bard students compete in (and win) national case competitions. These are great opportunities to take on challenging, strategic consulting questions. For example, the Bard team last year responded to Patagonia's challenge: how could the company be carbon neutral by 2025? Bard placed second, and the team was flown out to company HQ in Ventura to share their ideas with Patagonia's top management (and go surfing).
Bard's location in NYC, home to many sustainability consulting firms, provides a final advantage. Bard's faculty are also mostly sustainability practitioners themselves, several with their own consulting firms. Students are exposed to a constant flow of guest lectures working in and around consulting, and in fact, many of the students gain additional experience working with MBA faculty on their own projects.
At the end of the day, finding work as a sustainability consultant requires (1) learning both sustainability knowledge and best-practice management consulting skills, while also (2) gaining real world experience putting that knowledge to work. It can be a fascinating road leading to a meaningful career, each year helping dozens of companies and non-profit organizations along their sustainability journeys.
Want to learn more about Bard's MBA in Sustainability? Subscribe to our blog, Lead the Change, to learn more!