Bard MBA Focus Areas: Impact Finance / Circular Economy / Sustainability Consulting / Non-Profit Management / Entrepreneurship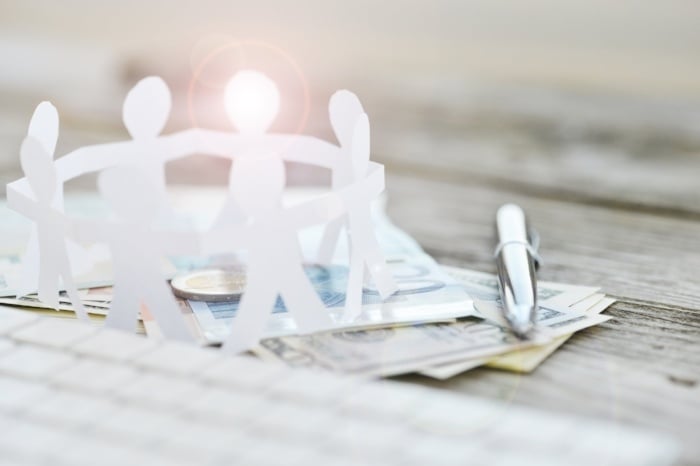 Bard's MBA in Sustainability program was founded to help solve the profound environmental and social challenges of the coming decades by transforming the direction of existing businesses and non-profits, and creating new ones. Given this central concern, the program has five Focus Areas in fields of business expertise that are critical to a sustainable future: (1) Impact Finance (2) Circular Value Chain Management, (3) Sustainability Consulting, (4) Non-Profit Management and (5) Entrepreneurship. The first three concentrations are found in very few other MBA programs, while Bard's recent ranking as a top 10 MBA for non-profit management, and emphasis on mission-driven business, distinguishes the final two.
Keep reading for as we explore these innovative and vital fields of business. The Focus Areas support Bard MBA alums as they work to "lead the change".
Driving Change Through Sustainable Investing
On the finance side, Bard's MBA is training a new generation of investment professionals how to productively move trillions of dollars out of investments that are now reinforcing "wicked" problems like runaway climate change, ocean degradation, water pollution, and waves of environmental refugees. According to MBA Director Eban Goodstein, "We need instead to move that money into investments that are supporting communities and the environments on which we all depend, while still generating solid returns."
The field of Impact Finance has evolved to include sustainable and responsible investing; shareholder activism; environmental, social and governance risk evaluation; green capital budgeting decisions; "patient capital" impact investing, and much recent, evidence-based practice that finance for impact done right will generate market returns. At the same time, a new generation of investors has arisen, seeking positive social and environmental outcomes from their investments.
Two examples: Bard Professor Hunter Lovins recently helped launch the first truly fossil free ETF, through her company Change Finance. Since inception, the fund is outperforming the S&P 500. Randy Strickland teaches the Impact Finance course at the MBA, bringing insights from ESG investing at scale through his day job in as a Director at Pathstone Capital. Bard's Impact Finance Focus Area prepares students for these kinds of careers leading the transformation of conventional finance into impact finance.
Radical Reduction in Footprint through Circular Economy Strategies
In addition to revolutionizing finance, against a backdrop of growing global population and rising global consumption, Bard educates future "Chief Circularity Officers" or CCOs. According to Goodstein, "In circular economies, like in nature, "all waste is food". We need to take inspiration from nature's circular economy, and profitably design pollution out of our business models. Driving that change within business will be the role of the CCO."
For true circular economy business models to succeed, CCO's or their equivalent will be needed to achieve the far-reaching operational and cultural shifts required. Bard's new Circular Value Chain Management Focus Area supports students to execute on these circular economy business models by integrating successful supply chain management with a deep understanding of circular economy strategy.
As an example of circular business strategies, Goodstein points to a team of Bard MBA's who provided Patagonia with a roadmap towards a circular economy. As part of a competition sponsored by the company, the Bard team recommended that Patagonia cap production of new clothes by 2025, and instead grow revenue through business models focused on durability, sustainable sourcing, leasing, and remanufacturing, when clothing was worn out. Bard placed second in the competition, beating MBA teams from MIT, Yale, NYU and Wharton, and team members were flown out to Ventura, CA to present their ideas to the top management at Patagonia.
Sustainability Consulting: Guiding the Journey
Since it's inception, Bard's MBA has required all students to take our signature year-long sustainability consulting course, NYCLab. The reason? All Bard graduates will be "consultants"-- either internal or external as people who drive change within organizations. The consulting toolkit is critical for sustainable business leaders. That said, many of our graduates are pursuing explicit careers in sustainability consulting, and the concentration supports them with advanced classes in data analysis and management, as well as the year-long capstone in which they hone the consulting skills gained through NYCLab.
The destinations for our graduates range from KPMG to BSR to ERM to Freeman Consulting. Some of our alums have started their own consulting firms, including Just Capital Quotient, Art to Zero, and Population.
Non-Profit Management: Top 10
The Bard MBA teaches students to manage for mission, and in that sense, is agnostic to organizational form: for-profit, non-profit, cooperative, worker owned. Our success was recently acknowledged with a ranking among the Top 10 MBA's for Non-Profit Management. This puts the under-twenty year old Bard MBA in the company with long-established programs at Stanford, Columbia, Harvard and Berkeley. How did we get there so fast? Alumni success is the answer. Many of our graduates have left Bard to pursue leadership roles in the non-profit sector: IMPAACT Brooklyn, National Young Farmer's Coalition, Environmental Defense Fund.
Recognizing this career interest among our students, the MBA has layered a dedicated elective in Non-Profit Management onto our core managing-for-mission curriculum, and again, expect focus area students to concentrate their capstone projects on building a portfolio for career success in the sector.
Entrepreneurship: Sustainability=Innovation
The Bard MBA requires all students to imagine and develop two entrepreneurial team ventures and pitch their ideas in our annual competition, Disrupt to Sustain. The initial effort happens in the first semester, as part of the Principles of Sustainable Management and the Accounting class, and the second is in year two, through the Entrepreneurship course. Although most of our students will never start a business, the critical entrepreneurial mindset-- envisioning a venture through every phase from ideation, to prototyping, to market testing and sizing, to telling the story effectively-- is another foundational toolkit that our change agents must master.
With a strong coursework foundation, the Focus Area in Entrepreneurship is awarded to students who utilize their capstone to actually develop a new venture.
Bard's MBA Challenges Students to Change the Way Business Is Done
To complete the Focus Area, students must complete dedicated electives in the space, including an individually designed and mentored capstone that substantively addresses issues relevant to thier focus area. The five focus areas are embedded in Bard's overall MBA in Sustainability, one of the top graduate business programs in the world that fully integrates a focus on mission-driven business and sustainability.
Bard's existing MBA challenges students to examine not just the economic impacts of the decisions they make, but the social and environmental impacts as well, while giving them the skills to make the business case for sustainability.
Interested in learning more about what makes Bard's MBA program unique?

Download our comprehensive resource, The MBA of the Future!