How to Choose an MBA Program for a Purpose-Driven Career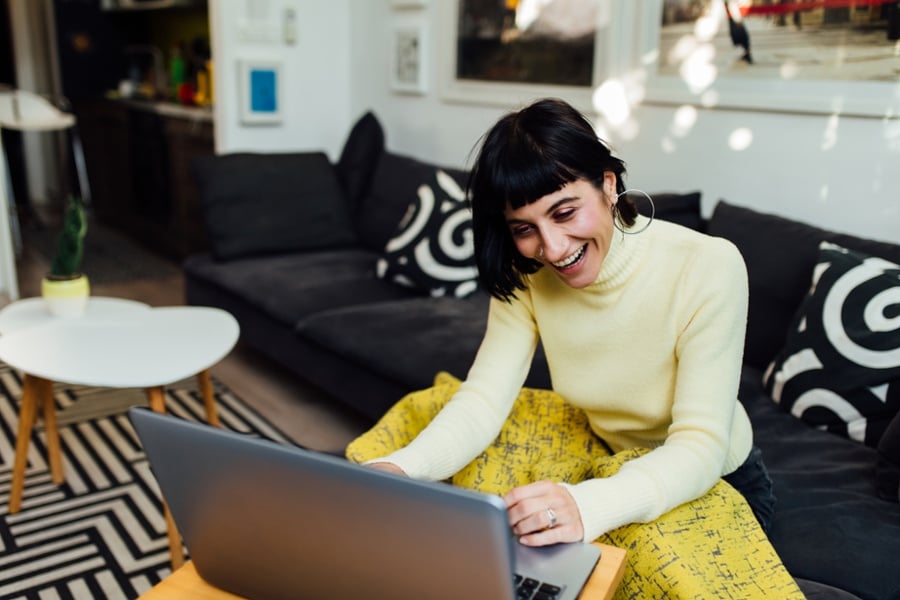 There are more than a thousand MBA programs in the U.S. alone. With so many to choose from, how are you supposed to find the right one for you?
That panic you're feeling—that's why we created a comprehensive list of what to look for in an MBA program. Whether you're trying to narrow down where to apply, or you've already applied, been accepted, and need to make your final decision between a few—this list can be your guide.
How to choose an MBA program
1. Find a business philosophy that resonates with you
Let's just get it out of the way: everyone has their own reasons for wanting to go into business. And a business school that sees things the way you do is going to offer a curriculum you'll benefit from, opportunities you're interested in, and faculty that want to see you succeed.
So, the mission statement for the school you're considering is just as important as the one you'll find at your future job. Their mission is going to bleed into how they approach the curriculum—theoretical vs. practical—and the types of concentrations they might offer.
Think about what aspects of business are most important to you. Are business and finance inextricably linked for you? Get an MBA with a finance concentration. Do you think business should play a role in preserving natural resources and championing renewable energy? A green MBA might be more your style.
2. Make sure you and the MBA program are actually aligned
Let's say that you've identified your business philosophy, and you've decided you want to pursue an MBA in Sustainability. You're seeing the recent consumer demands around corporate social responsibility, and to you, it's not only important for the planet but necessary for the future of business. You'll need to navigate complex sustainability challenges, and as businesses start to transition to a new way of thinking, you'll need to be able to think past the profit and strategize for the triple bottom line.
That requires sustainability to be a foundational element in the curriculum (more on this later), not just an additional course or certification. This is especially true if you expect to manage circular supply chains, account for the triple bottom line, and integrate sustainable practices into every aspect of the business.
What is the triple bottom line?
In business, the triple bottom line approach has companies focus as much on social and environmental impacts as they do on profits. Rather than one bottom line, there's three: people, profit, planet.
It takes a special type of leadership to be able to embrace sustainable development in business. If it's something you might be interested in, consider a master's degree in sustainability.
3. Assess student success outcomes
This is pretty straightforward, right? What percentage of graduates are employed after 3 months? 6 months? And what employers are their graduates working for?
A lot of MBA programs, including the top sustainability MBA programs, are going to have impressive numbers, though. It's important to look at their professional development or career services department, too. Does the school even have an MBA career development program? After all, your MBA is so much more than the courses you're taking. It's the people you meet, the opportunities you get, and the career skills you pick up along the way.
What can you do with an MBA in Sustainability? Find out>>
At Bard Graduate Programs in Sustainability, students have an Individual Career Planning process that they work on with a career counselor. At least once a semester, students meet with their counselor to develop and execute on their career plan. At Bard, you build your resume through internships, consulting positions, certifications, case competitions, and the capstone process — tying in seamlessly with the curriculum.
4. Explore the MBA core curriculum to see if it's concept-driven and based on experiential learning
Your curriculum, especially if you're interested in a green MBA, should have sustainability baked into the program, not bolted on. Sustainability business practices need to be woven throughout the curriculum and not just an elective course you take towards the end.
In fact, the Bard MBA in Sustainability offers a year-long course in sustainability consulting for real-world clients. In addition to that, all students complete an individually-mentored capstone project. Your project could be founding or running a start-up, pursuing an intrapreneurial change project, developing a business model, completing a practicum in an area of interest, beginning a book, or writing an academic thesis or a major piece of business journalism. After your capstone project, you'll have achieved mastery in a chosen subfield of sustainable business paired with the ability to develop a sustainable business model and manage it successfully.
Don't forget — your concept-driven curriculum should be taught by engaged faculty who practice what they preach. Faculty who are innovating and inventing sustainable business in their day jobs and bringing that experience right into the classroom.
5. Consider your schedule, ideal location, and desired modality
MBA students come from all walks of life. They're working professionals, they're parents, they're recent graduates, and they all need a program that fits their lifestyle.
Look for MBA programs that offer full or part-time options—even hybrid ones. The Bard MBA in Sustainability offers synchronous online evening classes twice a week, so that students can attend from across the U.S. What's more: this low-residency MBA is complemented by one extended weekend a month in New York City.
Pursue a master's degree in sustainability
Many people interested in business are also looking for careers that help the environment, but may not know what kind of jobs are available to them.
Businesses are really starting to understand the importance of corporate social responsibility. And they need leaders who understand how to combine cutting-edge business ideas with sustainability principles, how to balance the triple bottom line, and how to recoup when the marks are missed. It takes a special kind of leadership. Find out if you've got what it takes.
Become a Leader in Sustainability
At Bard Graduate Programs in Sustainability, we change the game through sustainable business. Visit our site to see if this is the MBA program for you.