What Can You Do with an MBA in Sustainability?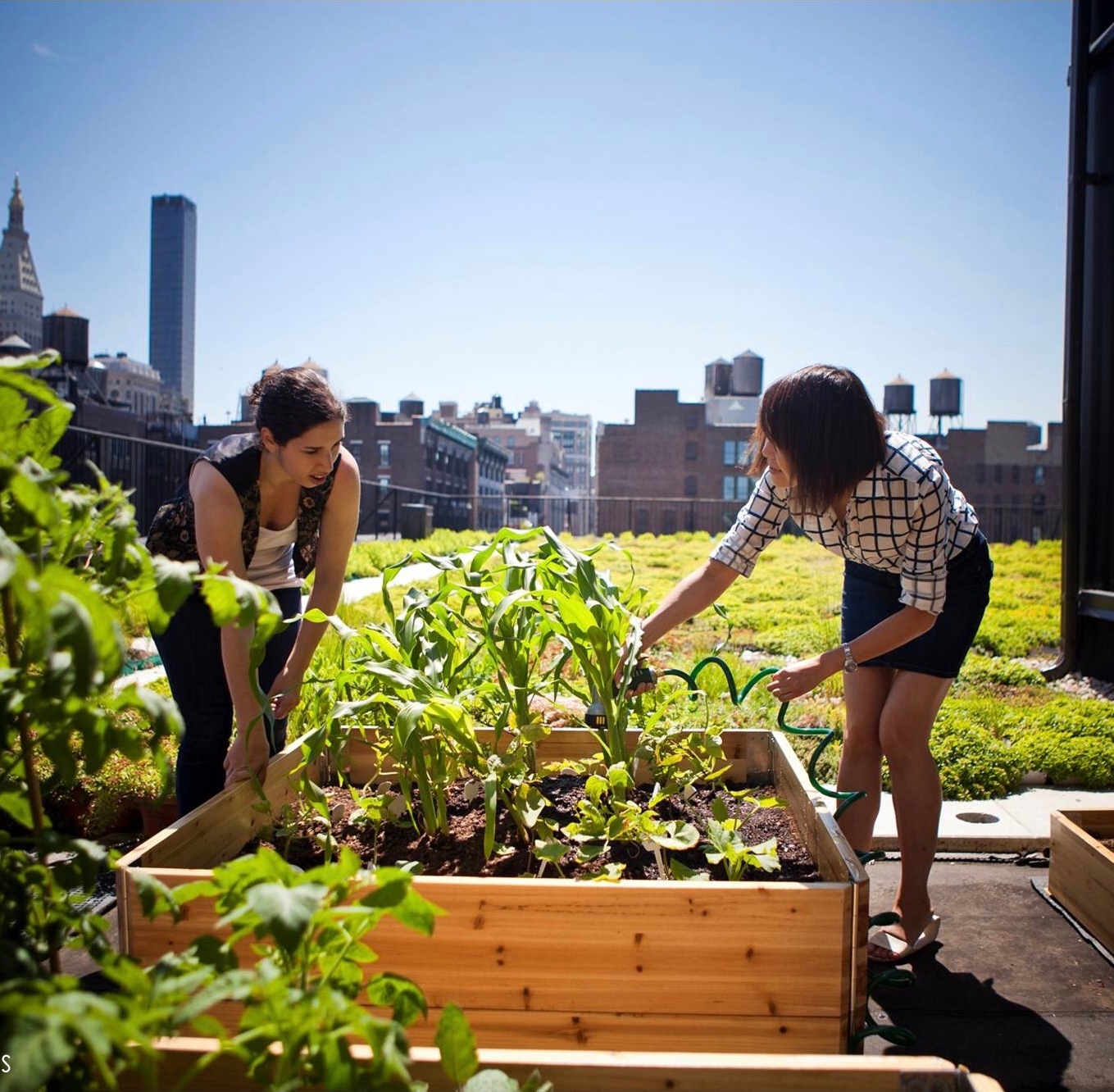 Picture this: it's a Tuesday. Your alarm clock went off an hour ago, but you're just rolling out of bed. You're rushing to get dressed and then you realize—you forgot to study for that final exam. Nervous?
Now imagine this feeling of panic in terms of sustainability—our hope for a future where all can prosper, all can be healthy, and all can be free. The same feeling of panic you felt just a moment ago is often experienced by those noticing the slow but evident changes to the environment and society.
There is a need for people who recognize these dangerous changes but also see hope. Fortunately, more and more young people are becoming aware of the impacts of environmental degradation and social injustice. The next step is turning this awareness into action. And there are a few ways to turn your environmental activism into a career.
Non-traditional degrees, including sustainability programs, and environmental careers are being sought more frequently today because people realize the need to act is greater now than ever before. The world doesn't need more managers—we need more sustainability leaders.
The future calls for leaders who cherish social innovation; who embrace sustainable development as a part of their fundamental rationale for leading a business in the first place; who see the potential for business to address climate change and feed the world and lift billions out of poverty.
Bard offers an MBA in Sustainability because we believe that tomorrow's leaders need to learn how to be more sustainable. They need to be equipped with the tools, action-oriented inspiration, and business savvy necessary to tackle some of the most complex issues we have ever faced as a human society.
But—really—what can you do with a degree in sustainability? Read on to find out.
Business in the sustainability field
The definition of sustainability has been argued over for a number of decades, but many sources can agree on this essential idea: sustainable actions improve people's quality of life while protecting and restoring the natural ecosystems and resources on which human well-being depends.
The difference a sustainable MBA makes
Bard's MBA in Sustainability starts with the evidence that shows that businesses can practice sustainability and not only emerge successful but be more profitable than their non-sustainable peers. Bard teaches how industries began to develop practices "to profitably solve key social and environmental problems."
Many prospective business students aren't sure how to choose an MBA program. These days, many business schools offer courses or tracks in sustainability where, like at Bard, students learn to combine a company's financial goals with its mission-oriented ones. Unfortunately, as long as sustainability remains an add-on in business school (through individual courses or specializations), it will remain an add-on in business. And, we will never reach true sustainability when it's an add-on or second thought.
At Bard, sustainability is embedded in all courses, from the ground up.
Bard courses integrate conventional business school skills with sustainability principles, teaching how to account for the economic, environmental, and social costs (and opportunities) of doing business.
Entrepreneurship

Business pragmatics

Customers and marketing

Finance for sustainability

Principles of sustainable management

Strategy for sustainability

Accounting and the integrated bottom line

Economics

Data and analytics

Operations
Leadership and teamwork are key skills Bard MBA students acquire in the program because one person does not have the power to make a difference without assistance and influence from others. We help students develop these collaborative sustainability skills through the following courses:
NYCLab—a yearlong sustainability consulting course where students work with clients like Etsy, Unilever, Eileen Fisher, HSBC, and more to support their sustainability goals

Personal Leadership Development

Leading Change in Organizations

Sustaining Mission
Environmental sustainability careers
As new and nontraditional as a sustainability MBA seems, many careers today require people to possess the knowledge to transform daily routines in a way that creates extensive advantages socially, economically, and environmentally. There are myriad types of jobs in sustainability. To illustrate that, here is a snapshot of some of our alumni's post-graduate pursuits and their careers in sustainability:
Operational Sustainability at Etsy:

Etsy is an online platform that empowers entrepreneurship for the everyday craftsman, or artist. Consumers go to Etsy for original, authentic, and handmade pieces—ranging from jewelry to paintings, to furniture, and beyond. Why would a site like this hire someone with a background in sustainability? Innovation, that's why. In fact, a major asset of sustainability is its focus on

economics

and the power to innovate. And sustainability consulting is one way to help a business achieve sustainable practices behind the scenes.
Sales at Tesla Motors: You won't find sustainable development examples that are as concrete as Tesla.

Tesla thrives on innovation through energy conservation. While most people know Tesla for its automotive innovations, the company also specializes in energy storage and solar panel manufacturing. If you combine these goals with an MBA program that provides coursework in finance and strategy for sustainability— then, mission accomplished. Sales are sure to increase because you have someone who knows the industry and the logistics behind their values towards helping the

environment

.
Head of Operational Excellence at ING Financial Services: ING, a financial services firm, believes all sustainable progress is driven by people with the imagination and determination to improve their future and the futures of those around them. So, they promote impact investing, which works to empower people and organizations to realize their own vision for a better future–however modest or grand. Our purpose, therefore, is to empower people to stay a step ahead in life and in business.
These sustainability roles exhibit different facets of sustainability with roots in more traditional and business-like careers and are growing significantly in an age when the climate and economy are hurt by similar factors. Technology is advancing, the well of natural resources is slowly running dry, and dead industries must be replaced with jobs built on a foundation of sustainability and renewability.
In the sustainability field, what can you do with an MBA?
A lot. In fact, sustainable business is the future.
While MBA programs that integrate business practices with sustainability might be considered non-traditional, the ONLY way to a sustainable future is to move beyond the traditional to innovative, impactful, and responsible ways of doing business. Business as usual will only lead to a world with more inequality, scarcer resources, and a hotter planet.
Sustainability careers will be the only careers of the future. Future-thinking students who earn an MBA in Sustainability early in the development of the industry will position themselves to be at the forefront of a massive shift in how we do business.
So, here's your wake-up call—and please don't hit the snooze button: Earth cannot fix itself, so the fate of future generations is dependent upon the people who choose to act now.
Bard College is one of a handful of educational institutions seeking business people who can take charge in managing businesses and organizations in ways that account for more than financial profitability.
Are you ready to help lead the change?
Download our Career Guide to Jobs in Sustainability:
Ideas, Resources, and Opportunities for Careers with Impact