Investing with Impact: Making Business Sustainable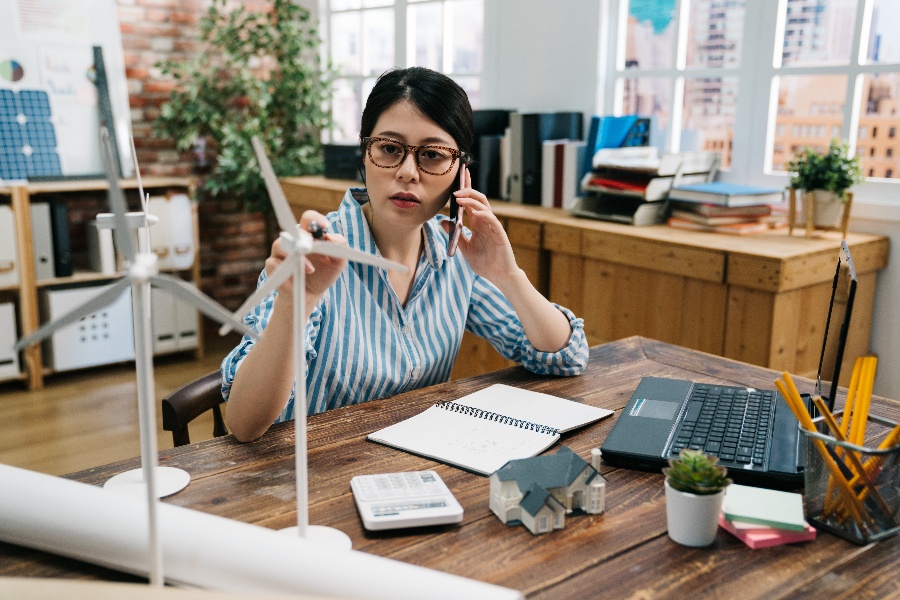 Traditional investments are primarily motivated by whichever venture promises the best profits and highest returns—the most bang for your buck, so to speak. However, those profits often come at a high cost for the environment.
But what if they didn't have to?
Some businesses are adopting the triple bottom line approach, balancing the importance of profits with the needs of people and the planet. When this is done with investments, it's called impact investing. Investors can earn a return and make a positive impact in the world while doing so.
The future of impact investing looks bright. Expect impact investing to change how we conduct "business as usual"—for the better. How exactly will that happen? And why is impact investing important to sustainable business?
What Is Impact Investing?
According to the Global Impact Investing Network, impact investing is defined as "investments made with the intention to generate positive, measurable social and environmental impact alongside a financial return."
Impact investors identify mission-driven companies that do positive work for people, the planet, and their pockets, whether it be reducing poverty, creating clean energy solutions, providing more people with access to quality healthcare, preserving natural resources, protecting human rights, fighting social justice issues, reducing waste, and so on.
Investing with impact can differ depending upon the type and scale of impact. Global impact investing and social impact investing are similar, with a difference in financial return. Global impact investing guarantees financial returns while also creating a beneficial impact in both social and economic impacts in the world. Venture philanthropy focuses on social impact investing, such as funding and improving individual projects and organizations' goals. And although venture philanthropy usually makes a profit—which is one of the ultimate goals—it's not always guaranteed to do so.
The Office of Social Impact Investment suggests that the four main distinctive features of social impact investing include outcomes, innovation, partnerships, and investment. The investments can be in different forms such as layered investments, bonds, payment-by-results contracts, and grants.
FMO, a Dutch development bank, is one of the many social impact investing examples. Their investment in Clean Energy, a Mongolian clean energy and infrastructure holding and investment company, led to the creation and operation of the Salkhit Wind Farm.
The Packard Foundation is another example. This company is passionate about conserving and restoring the earth, which is why it invests in Ecotrust Forests I, LLC. Ecotrust Forests I, LLC implements smarter and more sustainable methods of forestry to enhance the health and resilience of our ecosystems in rural Pacific Northwest communities.
The Future of Impact Investing
Compared to 2019, 2020 saw a large increase in both the people and profits dedicated to impact investing. A reason for this increase is that the COVID-19 pandemic gave people the opportunity to take a step back and recognize social challenges such as unequal access to healthcare, systemic racism, and a widening wealth gap, among other issues.
In 2020, the International Finance Corporation identified $636 billion being managed with contribution impact and measurement systems in place, whereas in 2019, $505 billion was identified. And it doesn't stop there. Impact investing numbers are predicted to continue to rise in the next few years as communities identify injustices occurring in their very own neighborhoods.
According to Fortune Magazine, LeapFrog was named as one of the top five Companies to Change the World. CEO and LeapFrog Founder Andrew Kuper advised that global impact investing is about, "generating outsized social impact and outsized returns." Kuper advises focusing on hyper-scalable models and to move beyond the attitude that "small is beautiful."
How to Start Impact Investing
The best way to start impact investing is to grow in experience throughout your time as a student and your career. Real-world experience is key. Cultivating a passion for entrepreneurship, policy and management, and a desire to create real, measurable change in society is a great starting point for those who want a career in impact investing.
These passions can land you in a position to grow your experience in structuring deals, assessing multiple outcomes, increasing financial modeling skills, and extending analytical thinking and creativity. Lily Trager, head of Impact Solutions for Morgan Stanley Wealth Management, shared the story of her dedicated and rewarding career in sustainable and impact investing. Listen to her story below.
With numerous impact investment organizations worldwide, there are many different opportunities for those looking to start a career in impact investing. In fact, there are over 1,340 organizations currently managing 502 billion dollars in impact investing assets globally. And within the impact investing field, there are many different roles to fill. Among those roles are an impact asset manager, investment analysts, global strategy consultants, social impact fund managers, investment officers, organizational development directors, directors of investment development, and many more.
Impact investing is part of a growing field that seeks people who are ready to take action in socially responsible investment practices for the greater good. You can meet the sustainable finance needs in our world with an MBA in Sustainability.
Bard's Graduate Programs in Sustainability educate and train the leaders of today that are passionate about making a difference in the world. Bard believes in real-world experience, and that's exactly what we strive to help our students achieve. Students graduate with resumes that include experience and internships that solve real-world sustainability problems, and that will ultimately land our students their dream job.
Sustainability vision, thoughtful leadership, and hands-on learning are three pillars that hold Bard's MBA in Sustainability Program together. With the tools to pursue their passions, graduates land successful careers in a multitude of rewarding sustainable-focused industries.
Lead the change in the world today with The MBA of the Future from Bard.
With the skills and experience provided, our students learn to change minds, change rules, and change the game entirely. Download our eBook to learn what to look for in a
cutting-edge business school.