GPS Newsletter Spring 2023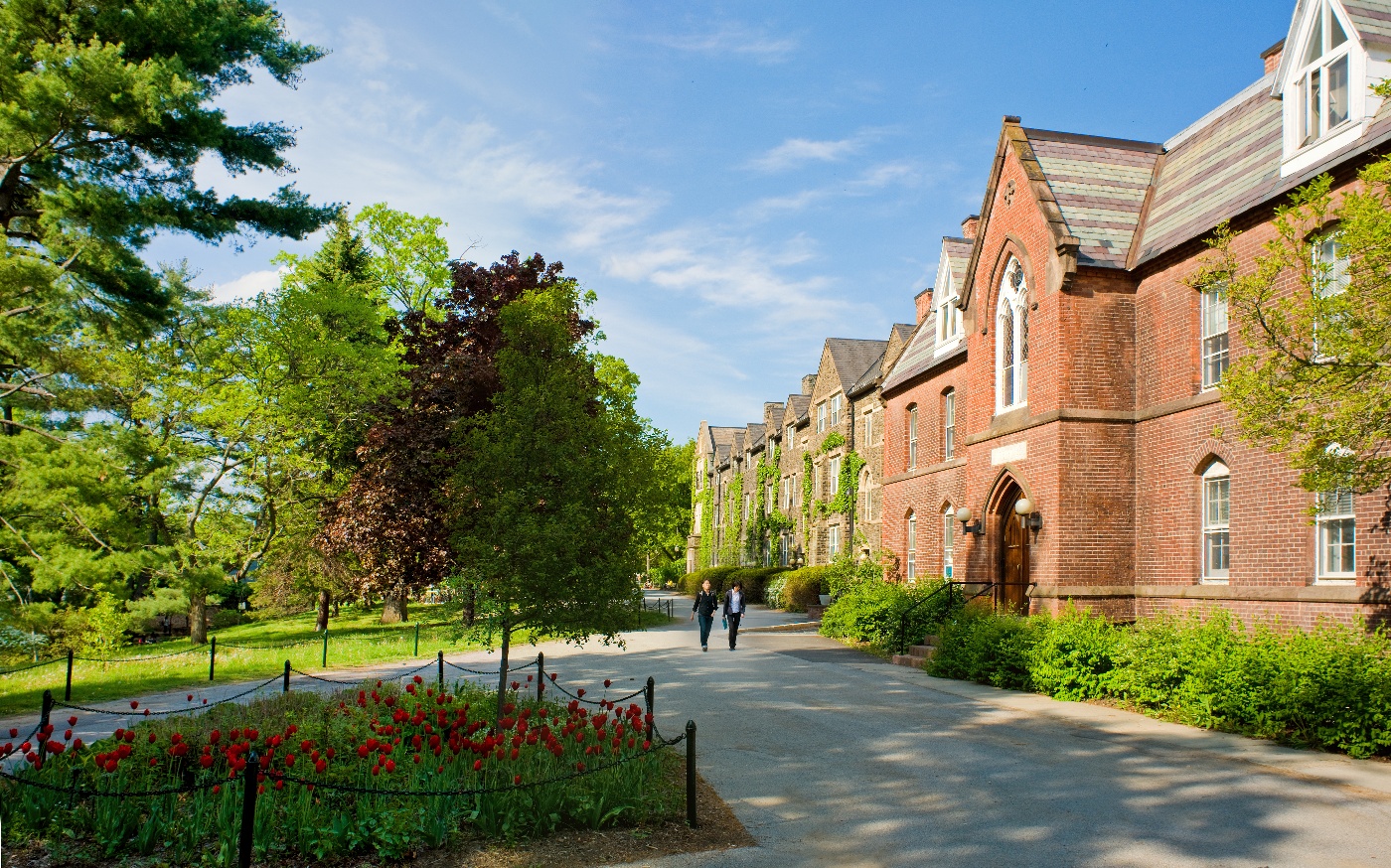 Greetings to the Bard GPS Community,
Welcome to our Spring 2023 Newsletter. This update includes two big events this spring. I have a concrete ask for each event. Also be sure to check out all the news about MBA and CEP faculty and alums below. Please read on!
Two megatrends are supercharging the need for what we do at the Bard Graduate Programs in Sustainability – train leaders in sustainability policy, business and education. The passage of the IRA federally, California's phase-out of ICE vehicles, and New York's ambitious climate law have all lined up US policy behind decarbonization over the next decade. And while the price decline in solar, wind, battery and EV prices took a break with the supply chain disruptions of 2022, they are starting to kick back in. With both a powerful push from policy and the snow-balling pull from increasing economic opportunities– and as literally thousands of corporations pursue net zero goals– the demand for decarbonization talent at all levels is ramping up fast. Companies, agencies and nonprofits are snapping up our graduates.
This is the decarbonization moment our future has been waiting for. And hundreds of our CEP and MBA alumni, many of them now in positions to drive change at scale, are stepping up to this challenge. Education is a long game, and today, the work our faculty, students and staff have been doing for twenty years is showing its deep value.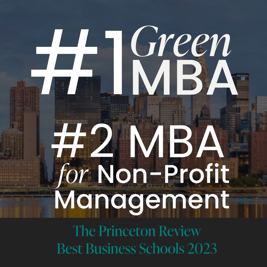 Reflecting this, for the third year in a row, the MBA in Sustainability Program at Bard College has been awarded the number one rank for Best Green MBA by The Princeton Review for 2023. Bard also moved up in the the top 10 list for Best MBA for Nonprofits, to the #2 slot in the United States, surpassing the MBA programs at Harvard, Columbia and Georgetown. READ MORE here.
My Two Asks:
For our alumni, take the time today and connect with a friend from your time at CEP or the MBA. Make plans to see them at the GPS 20th/10th Anniversary Reunion Weekend May 5th-7th in NYC. Soirée tickets are limited and selling fast - get yours today! More information here.

The Launch Conference for our new Global Certificate in Social Enterprise and Leading Change is April 20th - and we need your help getting the word out. The Certificate is designed to provide our powerful, core MBA training in sustainable business to tens of thousands of students around the world. As an example, watch this video about our work with students at Al Quds University in Palestine and Bangladesh. Details here.
Our goal is to partner with dozens and then hundreds of schools worldwide to engage students with the innovative education in sustainable business now reserved for our MBA's. To do this, help us get three types of people at our launch conference:
Academics

: Especially Deans or Presidents who might be interested in offering the Certificate to their students.

Funders

: HNW, Corporate, Foundation program officers or trustees who might be interested in supporting particular schools to join, or to fund the whole network.

Social Entrepreneurship educators

who might be interested in partnering with the project.
Know anyone who would be interested? Please send me names and emails, and I'll reach out to them.
Thank you for taking these two steps today!
As always, also please keep your eye out for individuals ready to take their sustainability careers to the next level with a degree from Bard GPS.
Very excited to see many of you at the Soirée in May. Best wishes for the spring ahead.
Best,
Eban Goodstein
Director, Bard MBA

Thursday, April 20th (morning virtual, afternoon virtual or in-person)
Join a free informational conference for the Global Certificate in Social Enterprise + Leading Change on April 20, at our 20 Jay Street location in Brooklyn. You can attend in-person or virtually. The conference is 2-5PM, with a rooftop reception afterwards. There's also an 8-10AM remote only session.
The Certificate adapts three key courses from the Bard MBA for a global graduate or undergraduate audience: (1) Sustainable Development and Social Enterprise; (2) Social Entrepreneurship; and (3) Leading Change for Sustainability. All three courses are centered around project-based learning, supported by close interaction with co-instructor faculty at participating universities. The global collaboration is powered by RebelBase, an educational software platform built by Bard MBA entrepreneurship faculty member Alejandro Crawford and his team, and recently featured in the Stanford Social Innovation Review.
All are welcome. Learn More or Register Here.
May 5-7th | Brooklyn, NY
2023 marks the 20th anniversary of the first graduating class from M.S. in Environmental Policy degree at Bard CEP and the 10th graduating class from the Bard MBA in Sustainability program. The 2023 graduating MS EP, MS CSP, MEd and MBA classes will bring the Bard GPS alumni community to over 500! To mark the occasion, join us for a celebratory Soirée and other reunion activities to reconnect with classmates, make new connections, strengthen the Bard GPS community, and support future classes of GPS change makers. The Reunion will also launch our GPS Alumni Giving Campaign that will support student scholarships for future sustainability leaders from historically excluded populations. See the full weekend schedule and register here.
MBA Capstone Presentations and End of the Year Celebration
Sunday, May 22 | Brooklyn, NY
Capstone presentations will be in person at our Jay St. residency space. Presentations will take place from 10am to 6pm, with an end of semester party to follow. A detailed schedule and an opportunity to RSVP will be available soon.
CEP Capstone Presentations and End of the Year Celebration
Friday, May 26 | Bard College Campus
CEP Capstone presentations will be on the Annandale campus. Presentations will take place from 10am to 6pm, with an end of semester party to follow. A detailed schedule and an opportunity to RSVP will be available soon.
Bard College Commencement
Saturday, May 28 | Bard College Campus
Bard College has opened up the Commencement Ceremony to the past 3 years of graduates (2020-2022). Anyone planning on attending Commencement must register to come on campus by May 9th at bard.edu/commencement The cost for a guest is $35. NOTE: ​​The MBA program does not coordinate commencement so please direct any and all questions to Marie Balogh in the Dean of Graduate Studies Office at dgs@bard.edu.
Happening at Bard GPS
Bard GPS Publishes First JEDI + Anti-Racism Report
As part of the Bard GPS JEDI Roadmap accountability commitments, Bard GPS is committed to publishing an annual progress report. The first of these reports, the 2021-2022 JEDI Report, was published in late 2022 and can found here. This first annual report highlights significant progress, and also identifies the work to be done. More information on Bard's JEDI and anti-racism commitments can be found here.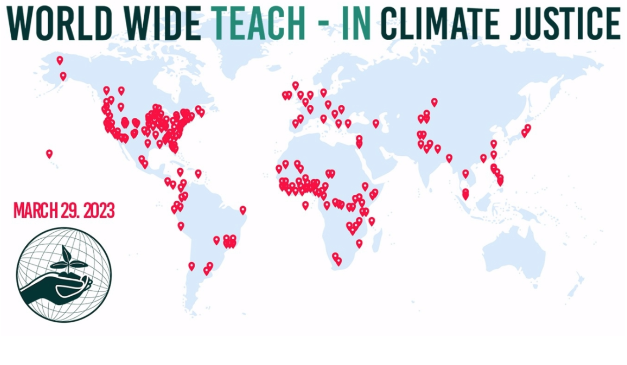 On and around March 29, 2023, live and in-person, hundreds of Colleges, Universities, High Schools and other organizations worldwide will tens of thousands of people, as part of the WorldWide Teach-In on Climate and Justice. The global teach-in is spearheaded by Bard College's Graduate Programs in Sustainability, supported by the Open Society University Network. Tell all teachers and all students you know to join the WorldWide Teach-In– intro video here.
Disrupt to Sustain Pitch Competition - 2023
This year's winners at the Bard MBA in Sustainability pitch competition Disrupt to Sustain featured business models that reduce two types of pollution: the storm water run-off that floods low income communities, and the micro-plastics used as abrasives in soaps that are polluting streams and oceans. RainSaver took home the grand prize with a business designed to incentivize homeowners to install rain barrels with sufficient capacity to keep their entire lawns watered. The impact: reduce stormwater run-off, and the floods which typically hit low income communities living in floodplains the hardest. The judges remarked that the power of this business model was harnessing home-owners' self-interest to attack environmental injustice.
Other finalists included:
Bard GPS Alumni Updates — Congratulations!
2003
Jessica Barry, CEP, MS EP. Mindset Coach, Technical Solar Sales, and Founded and Co-Directed Communities for Local Power
Pamela Ito, CEP, MESE, Director of Education, The Horticultural Society of New York.
2008
Iryna Myronova, CEP Certificate, presented at COP27 Side Events her work on zero waste in Ukraine, here and here.
2012
Annie Kline, CEP, MS EP. DelBello Donnellan Weingarten Wise & Wiederkehr, LLP
Rachel Savain CEP, MS EP. Sustainability Analyst at AutoNation
2013
LeAnne Harvey CEP, MS CSP. Steven Winter Associates
Maxine Keefe CEP, MS EP/JD. Senior Policy Advisor and Legal Counsel to Commissioner Bradley Crowell of the U.S. Nuclear Regulatory Commission
2014
Sara Holman (DiNovi), CEP, MS CSP. Data Measurement & Reporting Advisor @ Cigna, and enjoying life in the Adirondacks with my husband, 7 year old son, and 1 year old daughter!
Alan Kroeger CEP, MS EP. Manager for ESG & Nature Positive Strategy at Deloitte
Serena M McIntosh, CEP, MS EP. Recently joined the digital strategies team at Bloomberg Associates, the philanthropic consulting arm of Bloomberg's charitable organization.
Brian Sewell CEP, MS EP.. Promoted to State Energy Program Manager, State of Vermont Department of Buildings and General Services. Led an American Society of Civil Engineers transportation workshop on EVSE.
2015
Jessica Fowler (Schug) CEP, MS EP. Climate Policy Analyst at New York State Department of Environmental Conservation.
Jessica Ridgeway, MBA.. Promotion to Senior Environmental Planner at Orange County Planning Department in Goshen, NY
2016
Chris Lavallee CEP, MS CSP. Married September 24th 2022 in Dedham, MA to Katherine Bruckmann.
2017
Collin Adkins CEP, MS EP. Co-Director for the Mid-Hudson Regional Clean Energy Hub, helping lead the implementation of $4 million (part of $52 million in awards state-wide announced by Governor Hochul) to connect Mid-Hudson Valley communities with clean energy resources.
Alex FitzGerald, MBA. Product Marketing Manager at Delinea, IT Security, Privileged Access Management.
Reagan Richmond MBA. Promotion to Senior Manager at EY in the Climate Change and Sustainability Services practice
Gabrielle Weiss CEP, MS EP. Landscape and Heritage projects coordinator at the Canal and River Trust, UK. And a baby daughter, born 11 May 2022.
2018
Cory Skuldt MBA. Promoted to VP, North America at Corporate Citizenship. This is a dual role as US Head of ESG Strategic Advisory for our parent company, SLR Consulting.
2019
Alexandra (Aly) Criscuolo, MBA. Sustainability & Corporate Social Responsibility Director at New York Road Runners. Spoke at Sport Positive Summit, and at Leading a Sustainability Endurance Exchange. Featured in Sports Business Journal: Puzzling out a career: The pathway to a role in sports sustainability is anything but a straight line. Launched the NYC Sports Sustainability Network with members from the NBA, NHL, NFL, consultants, media, etc.
Jake Duncan CEP, MS CSP. Southeast Regulatory Director at Vote Solar
Meghan Haley-Quigley, MBA Married in September '19, Baby girl Josephine born June '22
Sam Leavitt, MBA Promoted to ESG Product Manager for Amenity Analytics-Symphony Communications
2020
Stephanie Erwin, MBA. Promoted to VP, Strategy and Impact role at the American Sustainable Business Network
Kristin Hanczor, MBA. Married on September 16th in Rye, NY to Brian Golger and had MBA C6's join in on the celebration!
Tony Hoyt, MBA. Finance Fellow with Bon Secours Mercy Health
Brian Liechti, MBA. Senior Manager, Market Engagement at Inclusive Prosperity Capital. My partner Clarissa and I welcomed our daughter, Mollie June Harris-Liechti, into the world on 12/5/2022!
Maureen (Mo) McCarthy, MBA. Got married! Wedding reception in March 2023.
John Stallings, MBA. New job: Senior Business Analyst at Human Interest
Maya Whalen-Kip, CEP, MS EP. Promoted within DOE to Ocean Renewable Energy Innovation Workforce strategist in the Wind Energy Technology Office. Presenting at the first Black Women in Ecology Ecology and Marine Science. Awarded 2023 Grant/Fellowship from NRDC Hotel One E2.
Siri Wilson, MBA. Currently organizing "A New World Fair," a sustainability fair to happen Sunday April 23rd (Earth Day weekend) at Union Pool in Brooklyn. The fair brings together people in a fun casual environment to learn about sustainable solutions and create connections to build a brighter future. The first, of hopefully many, will occur this April 2023 at Union Pool in Williamsburg, Brooklyn.
2021
Michelle Aboodi, MBA. Spoke on a virtual panel for Columbia Law School's Corporate Responsibility Organization on the changing work & regulations in theESG space.
Rob Kimmich, MBA. Growth Mindset Award - Siemens Financial Services
Isabelle Legare CEP, MS EP. Information Analyst, UCLA's Vice Chancellor's Office for Research, Sustainable LA Grand Challenge
Pammi Price CEP, M Ed. Preserve Naturalist and Educator at Albany Pine Bush Preserve Commission. Co-Chair 2022 NYSOEA Annual Conference, Just became co-chair NYSOEA Equity Access and Inclusion Committee
2022
Jen Benson, CEP, MS EP. Watershed Program Specialist, Hudson River Watershed Alliance
Kiana Cardwell, MBA. Director of ESG at Evolution Sustainability Group
Hanna Jane Guendel, CEP, M Ed. Middle school sustainability teacher at Brooklyn Urban Garden Charter School. Also adopted a cat! :)
Irina Spector, MBA. Forbes IGNITE Inner Wealth Podcast.
Alejandro Juárez Crawford was a sought-after podcast guest this fall, talking about democratizing access to entrepreneurship education, and our new Global Certificate in Social Enterprise and Leading Change at five different venues:. The Sydcast, Keen On, Let's Talk Impact, IlluminatED, and The Mark Struczewski Podcast.
Jesse Gerstin and his partner welcomed baby Carina Mei, Bard MBA candidate class of 2050.
Eban Goodstein continued to co-Direct the WorldWide Teach-in on Climate and Justice set for March 29th, likely to involve 25,0000 people at 250 schools globally.
Kristina Kohl's new book Driving Justice, Diversity, Equity and Inclusion continues to gain traction, and Kris's work was featured in a long-form article in South Jersey Business Magazine
Scott Kellogg published an article entitled Urban Ecojustice Education: Transformative learning outcomes with high school service learners (omitting co-authors for brevity) in The Journal of Environmental Education.
Hunter Lovins was on the road much of the fall, giving multiple keynote and panel talks and interviews throughout Europe and Latin America, and at the COP 27 meetings in Egypt, part of this work in a new role as Managing Partner in Now Partners. The COP convenings included heads of states, ministers, CEO's and youth leaders. She has an article on the role of regenerative agriculture in solving the climate crisis forthcoming in Climate and Capital Media, and also did her share of podcasts, including with ReSeed, and The New American.
Anton Seimon gave invited talks on a wide breadth of topics including storm science and climate interventions, at venues including the American Meteorological Society, American Geophysical Union. He also became Instant expert on grumpy-faced kitties of the High Himalaya. Anton had a raft of publications this year (omitting co-authors for brevity)
Genetic analysis of the frozen microbiome at 7,900 m a.s.l., on the South Col of Sagarmatha (Mount Everest).

Arctic, Antarctic and Alpine Research

, in press.

First report of Pallas's Cat in Sagarmatha National Park - Mount Everest Region,

Nepal. Cat News.

No. 76 Winter 2022

Estimating biodiversity across the tree of life on Mount Everest's southern flank with environmental DNA.

iScience

, p.104848.

Weather Observations reach the summit of Mount Everest.

Bulletin of the American Meteorological Society,

103(12), E2827-E2835

Prefacing unexplored archives from Central Andean surface-to-bedrock ice cores through a multifaceted investigation of regional firn and ice core glaciochemistry.

Journal of Glaciology.1-15.
Michael Shuman led a "Local Investment 101" workshop in Montana, and co-authored a report on Western New York Regional Food Systems Initiative Report. He also moved to Palm Springs, California!
Randy Strickland
took on a new position as Director at Westfuller Advisors.
Our students and alums continue to have insightful conversations with sustainability leaders on The Impact Report podcast. Here are a couple of recent episodes worth checking out:
Annie Agle
Sr. Director of Impact & Sustainability, Cotopaxi

Pabel Ramirez
Founder, Plurawl

Al Iannuzzi
VP, Sustainability, Estee Lauder Companies
Help us Find Future Leaders
As we recruit our next group of students to rewire the world with clean energy, reimagine the global food system and reinvent finance, we invite you to be part of the process. Please encourage folks who want to be part of this work to reach out to our team to learn more. Our final deadline for fall 2023 enrollment is April 15th.


Did we miss something?
Use this form to submit news items and updates to us for our press blog, social media, and future newsletters!