Join Bard's One-Night Teach-in on Climate and Justice: 3/30/22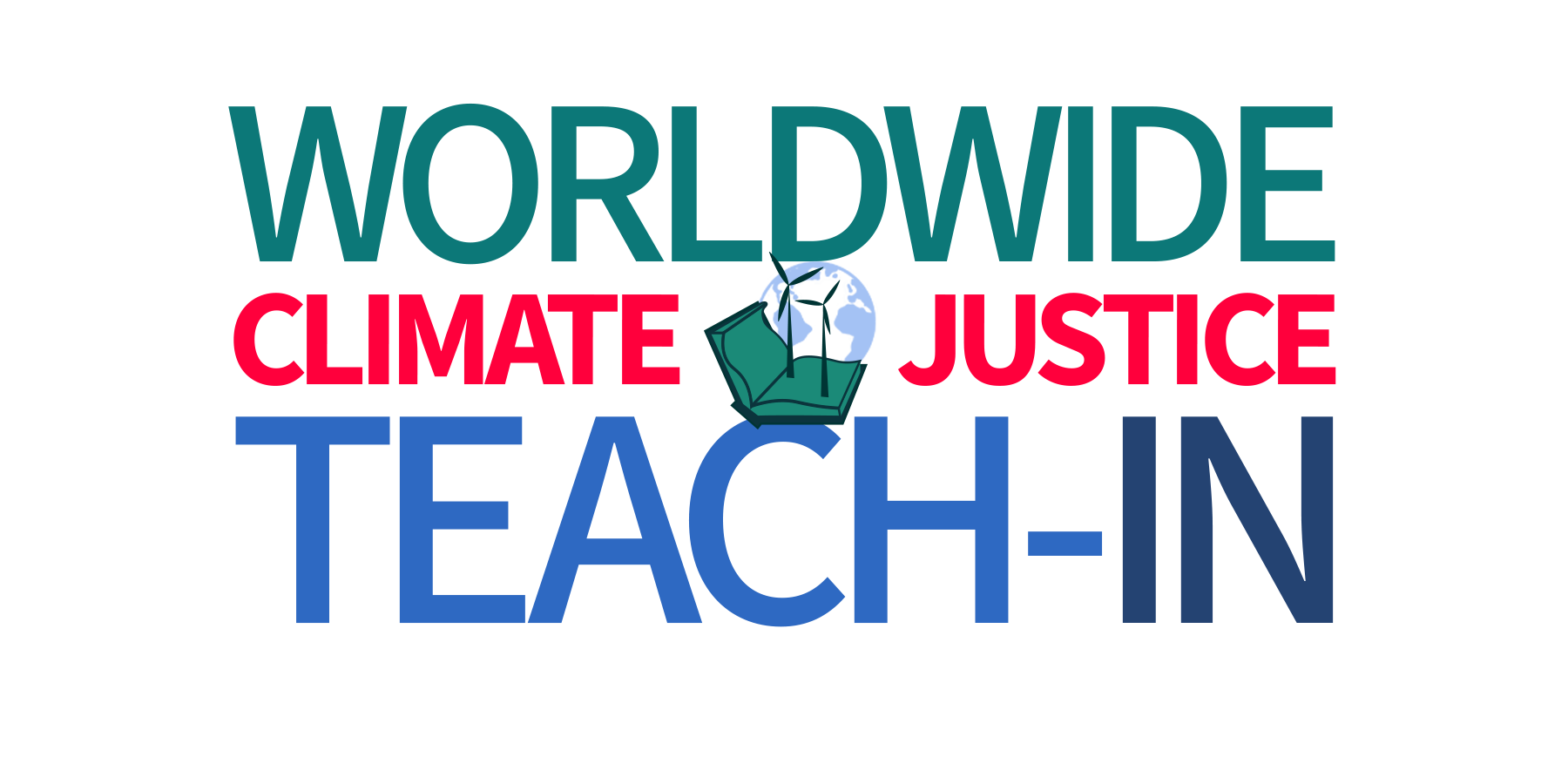 Karianne Canfield, Bard alumni class of 2020, is at the center of a global climate educational initiative spearheaded by the Graduate Programs in Sustainability at Bard: The WorldWide Teach-in on Climate and Justice. They are helping organize events at over 300 universities, high schools, faith communities, and NGOs in 50 countries, involving tens of thousands of students around the world.
Karianne is also helping put together (and will be speaking at) Bard's own flagship Teach-In, to be held the evening or March 30. Free and open to the public, the live, in-person event will feature more than 35 Bard faculty, staff, and students in panels with audience discussion.
Topics include:
Climate Justice 🔵 Food Systems and Solutions 🔵 Climate Science: What You Need to Know 🔵 Dealing with Climate Despair 🔵 Climate Stories & Songs 🔵 Local to Global 🔵 Energy, Cities, Behavior 🔵 Art, Citizens, Climate 🔵 and a plenary session on 🔵 What We Can Do Starting Now.
The complete program follows below.
Speakers will give 5-minute lightning talks, leaving the balance of each panel for discussion. The Teach-in begins at 6:15 pm and ends at 9:30 pm at Olin Hall. Members of the public who would like to attend in person or remotely via live stream should register here.
In-person attendance by non-Bardians requires uploading proof of vaccination against Covid-19. We will share the zoom link with registrants on the day of the event.
Today, most people understand that carbon pollution is causing the planet to heat up. We see the fires and floods, the extreme weather, the droughts and crop failures. But many of us react with a sense of despair. The problem seems too big and our politics and economic systems too broken for solutions. In fact, we are living at a moment of tremendous agency, where what we all do matters as never before. The teach-in will help us move from despair to determination, working together, to change the future.
Karianne says: "The time for talk is over, so why have a teach-in? Because there is always more to learn. More policy to understand, more biases to unlearn, and new perspectives on old issues to give you hope. At the World Wide Teach-In on Climate Justice, our team has focused on the solutions—large and small—that can be implemented in our communities. I am proud to be part of a hope-focused effort for change. Join us on March 30."
Register here to stay informed>>
The WorldWide Teach-in on Climate and Justice, and Bard's flagship event, is a project of the Graduate Programs in Sustainability (GPS) at Bard College, with support from the Open Society University Network. GPS degree programs include MS degrees in Environmental Policy and Climate Science and Policy; the M Ed In Environmental Education, and the MBA in Sustainability, ranked the #1 Green MBA for 2021 and 2022, and among the top 10 MBA's nationwide for Non-Profit Management for both years as well by the Princeton Review.
---
​​
BARD's One-night TEACH-IN on Climate and Justice: Program
Week of: Outdoor Art Exhibition, Side of Stevenson Library
Tuesday, March 29th: "Hope for Our Mother Earth: An Interfaith Service of Prayers, Meditations, Dance, and Music," Chapel, 5:30 PM
Wednesday, March 30th:
4:45-5:15 PM: Low Carbon Dinner in MPR (Bardians only)

5:15 PM: Performance Art: Cranial Fracking, MPR

6:15 PM: Teach-In begins, Olin Hall (Free and open to the Public)
6:15-6:25: Introduction to the Teach-In
6:30-7:25: Session 1
7:30-8:25: Session 2
8:30-9:30: Concluding Panel
Session 1
1. Climate and Justice
Moderator: Patricia Hanna, CEP Student
The Green New Deal, Jordan Ayala, Econ Democracy Initiative
Climate & Global Inequity, Sophia Stamatopoulou-Robbins
Anthro Citizen Assemblies/Civic Lotteries, Benicio Taggart, Monica Byrne, Samuel Mutter
Students Investing in Our Communities, Peter Klein Sociology
2. Climate Science: What You Need to Know
Moderator: Marly Medard, CEP Student
Is it Too Late? Anton Seimon CEP
Future Climates, Beate Liepert, EUS
Science and Pseudoscience, Paul Cadden-Zimansky, Physics
3. Climate Stories and Songs
Moderator: Christina Carrero, CEP Student
Climate Storytelling, Jenny Offil, Literature
Climate Movement Songs: Don't Exist, Whiteny Slaten, Music
The Case for Stewardship, Mary Grace Williams, Chaplains Office
A Finer Future is Possible, Jon Bowermaster, EUS
4. Food Systems: Climate Solutions
Roundtable Moderator: Rebecca Yoshino, Bard Farm
Jennifer Phillips, CEP
Gidon Eshel, EUS
Khadja Ghanizada, Student
K. Greene, Hudson Valley Seed Co.
YMCA Farm Project
Session 2
5. Climate Solutions: Local to Global
Moderator: Damaris Borden, CEP Student
Bard's Climate Commitment, Laurie Husted, Sustainability Officer
New York Leads, Jen Metzger, former NY State Senator
National Politics of Solutions, Monique Segarra, EUS/CEP
China and Climate, Rob Culp, Asian Studies
6. Dealing with Climate Depression
Moderator: Vy Nguyen, CEP Student
Artists Respond to Climate, Ellen Driscoll, Arts
Moving Beyond Avoidance, Elena Kim, Psychology
Mourn, then Organize, Karianne Canfield, Bard Alum
Writing about Climate, Daniel Williams, Literature
7. Energy, Cities, Behavior
Moderator: Frances Duncan
The Renewable Energy Revolution, Eban Goodstein, CEP/MBA
Nudging Behavior Change, Gautam Sethi, CEP
Reimagining Cities, Ross Adams, Architecture
8. Art, Citizens, and Climate—Roundtable
Moderator: Calida Howell, CEP Student
Alex Benson, Literature
Jean Churchill, Dance
Tanya Marcuse, Arts
Krista Caballero, Arts
Concluding Panel
Moderator: Eban Goodstein
What We Can Do
Video
Rise-Up, Khadija Ghanizada, Tobias Hess, Students
Vote, Erin Cannan, CCE
Organize, Eli Dueker, EUS
Lead, Chelsea Mozen, Senior Director, Impact and Sustainability at Etsy, Bard GPS Alum
Invest, Randy Strickland, Bard MBA
How Bard Can Drive Change, Taun Toay, Chief Financial Officer