Worldwide Climate Teach-In Draws Hundreds of Schools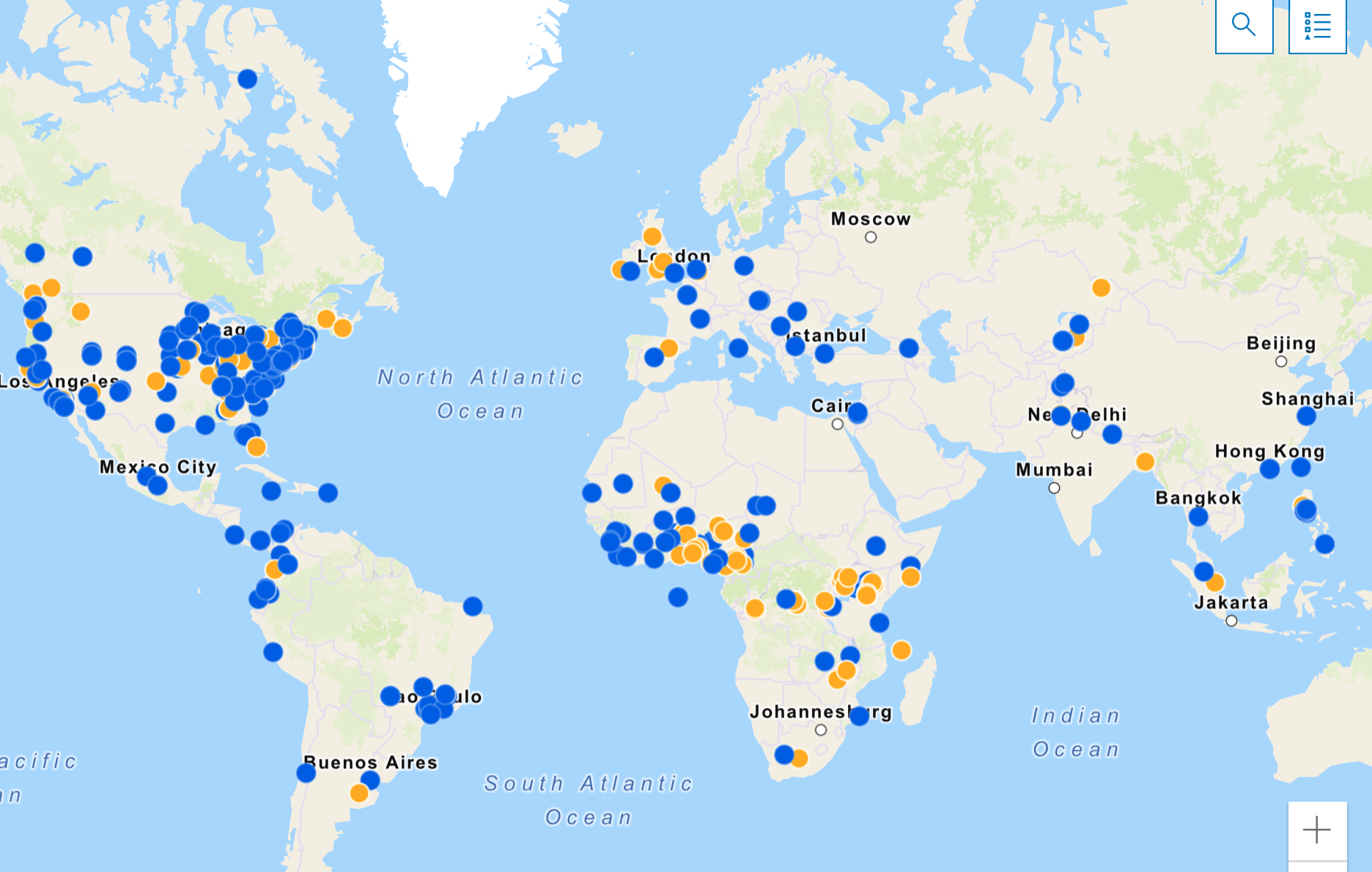 Karianne in New York. Mariana in Colombia. Elena, Su Mae, Maricruz, and Ashmita in Austria. Mariam and Ahmad in Palestine. These are some of the hundreds of young people who are organizing climate teach-in's on or around March 30. They are helping to lead the WorldWide Teach-in on Climate and Justice, with events at over 300 universities, high schools, faith communities and NGOs in more than 50 countries. The Teach-in's are engaging tens of thousands of students globally to focus on climate justice and solutions in their communities.
Some events are already underway. In Bishkek, Kyrgyzstan, the organizers kicked off with a training for climate outreach involving 125 teachers and students from across the country. In Ilorin, Nigeria, the teach-in engaged over 100 students with representatives of the state government. The event was broadcast on the news in the leading radio station. In the Philippines, as part of the lead up to the Teach-in, students composed a powerful song calling for action: Change Climate Change.
Dr. Eban Goodstein and Dr. David Blockstein at Bard College in New York are co-Directors of the global project. "A teach-in is a bottom-up, discussion-driven meeting, focused on solutions" said Goodstein. "Young people today understand that carbon pollution is causing the planet to heat up. The teach-ins help us all move from despair about this to determination to change the future."
The public is welcome to most events. Find a teach-in in your area or virtual events to attend by visiting this map.
"Across the world there are tens of thousands of climate-concerned students and educators. The Teach-in is enabling them to step up and talk about climate justice change", said Blockstein. "If we aren't talking about it, we can't solve it."
The WorldWide Teach-in is an ongoing project, organizing an annual day for students and educators globally to focus on climate justice and change solutions. "The teach-Ins will continue in spring 2023, so it's not too late to get involved" said Goodstein.
The WorldWide Teach-in on Climate and Justice is a project of the Graduate Programs in Sustainability (GPS) at Bard College, with support from the Open Society University Network. GPS degree programs include MS degrees in Environmental Policy and Climate Science and Policy; the M Ed In Environmental Education, and the MBA in Sustainability, ranked the #1 Green MBA for 2021 and 2022, and among the top 10 MBA's nationwide for Non-Profit Management for both years as well by the Princeton Review.