So You Are Back from Your Assignment with the Peace Corps: Now What?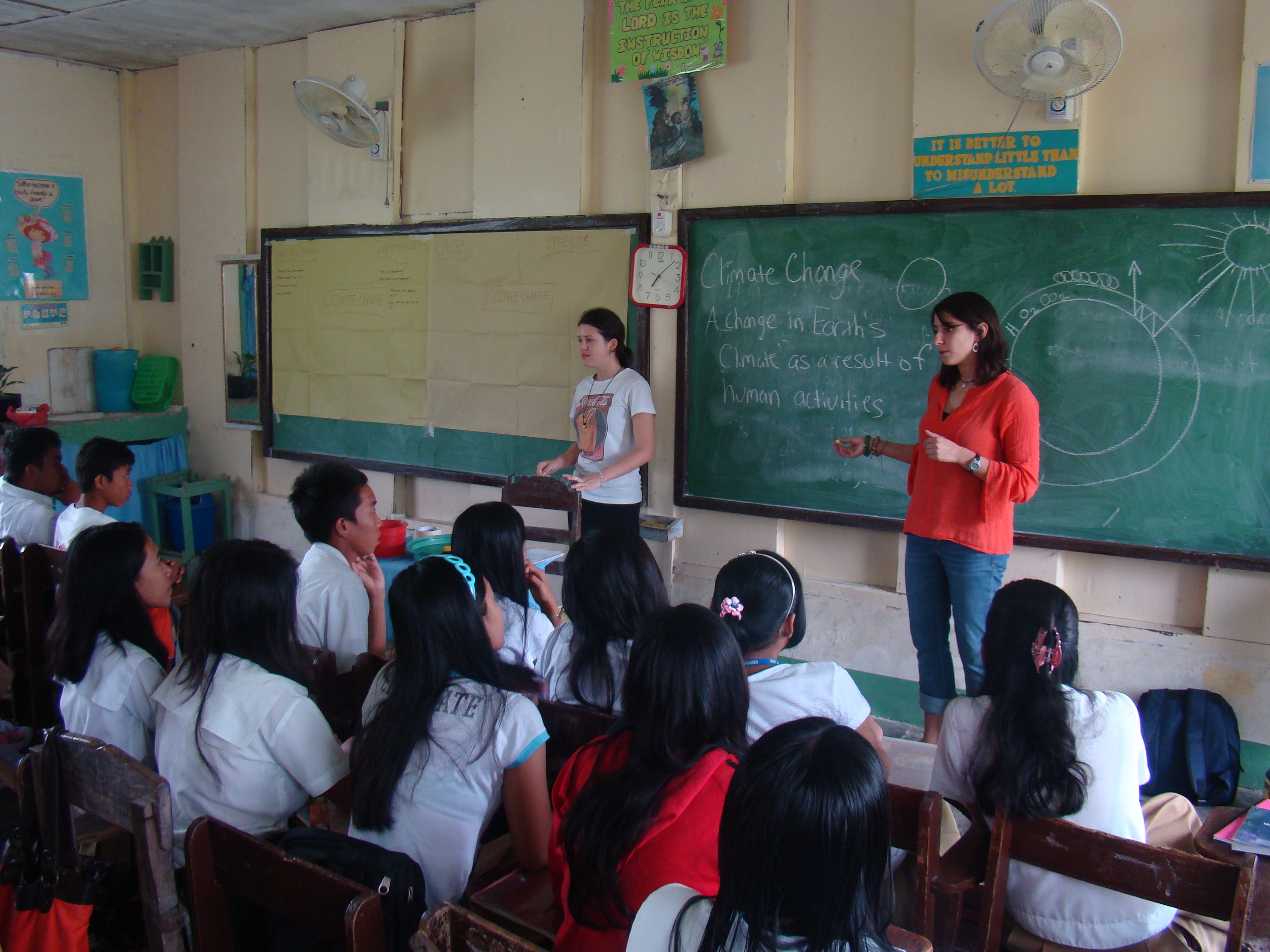 Returning home from your time with the Peace Corps can involve some tough adjustments. In addition to your re-acclimation to American life and culture, you are also suddenly confronted with the need to translate your service years into a career path and life that you want.
Getting a master's degree in a field related to environmental service and sustainability after you return from the Peace Corps can be a fantastic way to transition from hands-on experience to career-focused marketability.
When Margaux Granat returned from Peace Corps service in Armenia in 2013, she knew she wanted to pursue a career that combined climate adaptation and sustainable development. In the process of earning an MS in Climate Science and Policy from Bard College, she landed an internship at the Global Gender Office of the International Union for the Conservation of Nature (IUCN). She went on to spend four years working as a Policy Specialist focused on women's empowerment and climate change adaptation.
Margaux's successful transition from Peace Corps service into her career in policy was due to her wisdom in selecting a career-focused master's degree. Not only did she grow in knowledge and skills through her graduate degree, but she also tapped into a community that emphasizes career development and job placement through extensive internships and consulting opportunities.
Margaux is not the only RPCV who has used a career-focused master's degree as the perfect segway from her years of service to her career in sustainability. Other positions held by RPCV's after graduation from Peace Corps programs include:
Program Officer at Local Governments for Sustainability;

Relationship Manager, The Nature Conservancy;

Education Coordinator, Clean Memphis;

Energy Efficiency Officer, Eversource.
As was the case with Margaux's internship at the IUCN, 30%-50% of the time, internships for Bard students turn directly into jobs. Even if they don't, all of the graduate students at Bard have gone through a mentored job search, and have substantive, high-level professional work on their resumes. For example, RPCVs at Bard have interned at the UN Development Program in Thailand; the UN Environment Program in Geneva, and the Woodrow Wilson Center at Princeton.
If you are an RPCV and are wondering what to do next, think about applying to a career-focused master's degree program. It's important to look for a master's degree that truly prepares you for a career so that your transition from service, to school, to career can be as seamless as possible.
Look for programs that are:
Highly experiential: Sustainable development cannot be learned in the abstract. You'll want to identify a master's program that integrates a substantial experiential component with access to major NGOs.
Curated course work: An integrated core curriculum provides students with the key skills needed for success.
Mastery through individual capstones: A key to career success is depth and skill in your chosen subfield of sustainability. This is another way of saying that a Master's in Environmental Policy or related fields should deliver "Mastery."
Engaged faculty: Small classes and engaged faculty generate both superior education and also crucial support in your career journey.
Track record of success: The ultimate measure of career focus is alumni employment. Be sure to get data on how recent graduates are doing in the job market.
If you already know you're interested in a career-focused master's but aren't sure how you will be able to afford it, check out sustainability scholarships and other opportunities like Bard's Paul D. Coverdell Fellows Program which dedicates financial support for Peace Corps volunteers and returned volunteers. These fellowships at Bard reflect the value we place on the experience and commitment of our returned and future PCVs. These students bring the powerful perspective of grassroots community development work, and skills gained negotiating cultural difference
The strength of the five features listed above will define a career-focused master's degree, an excellent next step for an RPCV looking for lifetime work promoting sustainable communities. There's no need to panic if you're returning from Peace Corps service without a job lined up. Take this time to get the best possible mix of academic training, further real-world experience, and career development to build meaningful lifetime work carrying on in the spirit of your Peace Corps service.
Are you interested in transitioning from hands-on experience to career-focused marketability?


Start by learning more about Bard's Graduate Programs in Sustainability.

Request more information

here

!