Video for Climate Activism: Collaboration Behind the Camera and in the Classroom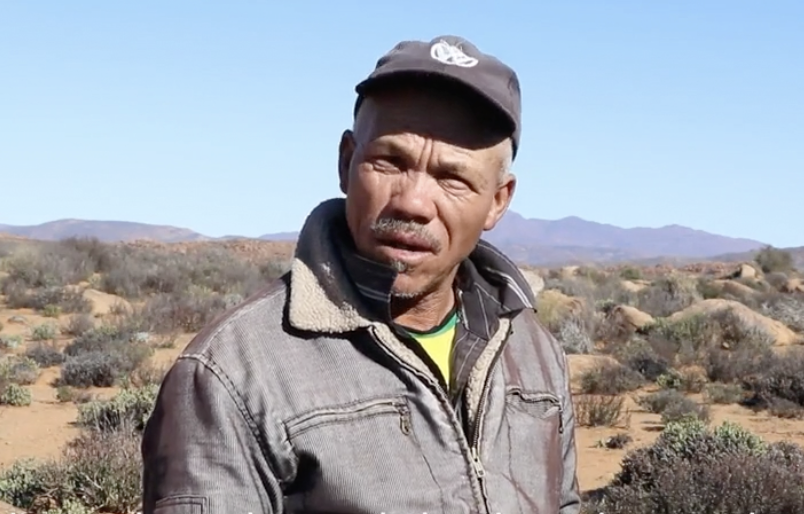 For Eban Goodstein, Director of Bard's Center for Environmental Policy and OSUN's Solve Climate by 2030 project, the global climate crisis will only be solved by ongoing mobilization and activism. So in the fall of 2020, he and his colleagues began Solve Climate 2030, a massive online project launching a social media campaign with hundreds of schools across the country, including the creation of 200 social media channels and over 100 webinars.
Then in the summer of 2021, Goodstein and OSUN invited Columbia University filmmaker and digital education innovator Adam Stepan to run an open-to-the-public version of their OSUN "Visual Storytelling" class that focused specifically on training environmental activists in video production.

"We had great success in the fall of 2020 running a social justice digital production class across the OSUN network, and had created pre-recorded video lessons that showed each step of the filmmaking process," explains Stepan. "We felt sure that today's media-savvy young activists could make fantastic films on climate issues if we provided the needed support and framework."

Stepan invited a team of other filmmaker/activists to co-teach the class with him, including Kynan Tegar, the award-winning 16-year-old indigenous filmmaker from Borneo; Paul Redman, from the activist filmmaker organization If Not Us Then Who? and Julie Tumasz, of Build.org.

"I thought climate activists might really appreciate having experienced activist filmmakers as mentors. I know Kynan, Paul and Julie from other projects, and we thought it would create a great dynamic to have cohorts of ten or more students, each mentored by different filmmakers," Stepan explains.

The class built on the OSUN Network Collaborative Course model and changed it up to use pre-recorded "flipped class" videos which students watched outside of class, followed by intense weekly large group sessions on Zoom, and then smaller Zoom breakout rooms dedicated to discussing individual projects.

Instructors decided to run the six-week class as a competition and all films were screened and voted on at an online festival held at the course's end. After commentary from a panel of hosts and judges, four films were awarded $500 prizes, funds that could be used to benefit local climate campaigns.

Students from a diverse set of backgrounds took the course, ranging from teenagers in high school to climate activists in their 70's. Some had limited film or photography experience, but most were new to filmmaking. Students joined from over 12 different countries.

New filmmakers included Helena Robinson, a high school teacher from New Orleans, who made New Orleans Flash Floods – Wading Through, a personal film about flooding and climate change, featuring her family and neighbors. Her neighborhood was once again flooded in the wake of Hurricane Ida in August of 2021.
Watch Clement Cupido's video "Living on Faith in a Changing Planet"
Clement Cupido's film Living on Faith in a Changing Planet tells the story of the Namaqualand pastoralists in South Africa, who face drought and other challenges due to global warming. A rangeland ecologist and amateur photographer, he had never studied documentary film technique. "The class allowed us to go step-by-step through the process of planning and filming; the combination of online training with consultations with our mentors worked extremely well," Cupido says.
Topics ranged from activist music videos, such as the powerful Carbondale is On Fire; to stories of political activism, such as The Eyes Behind Frontline Resistance, by Lina Salas from Colombia; and personal stories such as Noe: Saved or Developed by Cassie Danton, which profiles the battle to save a New Jersey pond from housing development. All the videos and filmmaker bios can be seen on the project website.


Watch Amrita DasGupta's "Save The Sundarbans"
Award winners included Save The Sundarbans by Amrita DasGupta of India, an exploration of the plight of people living in mangroves near Kolkata, where climate change and rising sea levels have placed humans and tigers on a collision course. The audience gave the video awards for best cinematography and script and editing, which Dasgupta will use to help spread awareness of the situation in the Sundarbans and support the creation of new livelihoods for the people who live there.

Rashid Shahriar won the Climate Activism in Media Award for his video The Story of Bottle Light, about a Bangladesh-based research and innovation social enterprise that supports the creation of solar lights and street lamps using recycled bottles.

"It was thrilling to see such a diverse group of activists and filmmakers come together," says Stepan. "Over six weeks, the group formed a real community, viewing and commenting on each other's projects, and providing great support. The pre-recorded video training allowed key learning to take place offline, so class sessions were dedicated to interaction and active peer-to-peer interaction. We feel it's a strong model for collaborative learning, and look forward to running new versions of the class using this format."