The Economy Crashed, I Want to Work in Sustainability: Should I Go to Grad School?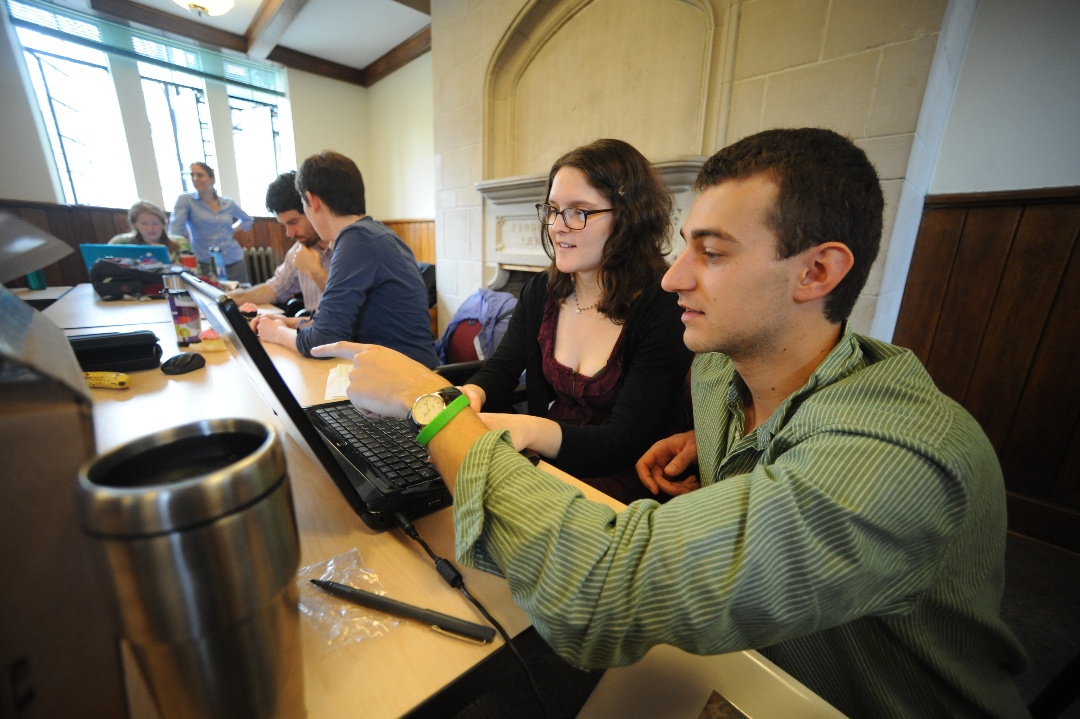 Since March 1, the economy has gone from pretty good to really terrible, and experts say it will be a long while before it comes back. In normal times, here are the four reasons not to go to graduate school.
You have a good job lined up—one that will provide the skills and experience training you need to change the world in your 20's.

You don't know your general career direction. Which of the three broad directions do you want to pursue? Change the rules (environmental or social justice policy)? Change minds (sustainability education)? Or do you want to change the game (sustainable business)?

You are sick of academics, and you need a break from the classroom.

You cannot afford it.
What's changed with the COVID-19 recession? For many graduating seniors and recent alums, #1 has gotten much, much less likely. Facing the worst job market in 80 years, now could be a good time to stay in school, or head back to it. If you do, you will need to find a graduate program that helps you gain real-world, practical experience and build your resume while in school. In addition to the graduate degree, employers will be looking for concrete experience solving sustainability challenges when jobs start coming back in 2021 or 2022.


How to Know If Grad School Is Right for You
A couple of the rules for normal times above still hold in the coming recession. Do not make the investment in graduate school if you don't know your basic career direction: (1) policy, (2) education or (3) business. You don't need to know the exact job you want—a good grad program will help you figure that out—but you do have to know which of the three general career pathways is right for you: if you want to change the rules, change minds, or transform the game. (For more on choosing your path, see these videos). Also, do not head to graduate school if you are not ready to put in serious effort in the classroom: grad school helps you gain skills you need, but only if you are ready to engage.
That said, if you do know your general career direction and also have the energy to dig in, graduate school now can be a smart decision. A good program will help you develop skills and experience, build a professional network, and upon graduation, turbo-charge your impact in the world. Rather than flounder in a very bad economy, you can build the track record that in two or three years will open doors to sustainability impact that will be out of reach for your peers.
Look for Experience-Based Education
The central key to a good program? Experience-based education. Sustainability is a problem-solving discipline, and cannot be learned primarily in the classroom. Especially if you are coming right out of undergrad, make sure your graduate program embeds serious opportunities to gain experience and build your resume directly into the educational program, not as one or two month "bolt-ons". Otherwise, you can just wind up taking two or three years of courses, which will have little value to future employers.
At Bard's Graduate Programs in Sustainability, experience takes center stage in our graduate education. In the M.S. degrees in Environmental Policy and Climate Science and Policy, and in our M.Ed. in Environmental Education, all of our students complete a 4 to 6-month, high-level professional internship, working at least 30 hours a week. From June to January of the second year, our students scatter across the planet to do this internship work, which then becomes the foundation for their Master's capstone project. The entire second year of the program thus has a focus on hands-on problem solving.
On the business side, Bard's MBA in Sustainability is the only graduate business program in the world that requires a year-long course in sustainability consulting, and we do it in the first year. From September to May, students work in teams on a sustainability challenge for a real-world business. As in the Policy and Education programs, MBA's also have a year-long capstone where they work one-on-one with a faculty member to either drive an entrepreneurial vision, gain more consulting experience, or pursue a high-level business or non-profit internship. These kinds of embedded, serious experiential opportunities in your graduate school will be essential for career success. If you want a career in sustainability, do not invest in a graduate program that is primarily just a collection of classes.
What About Affordability?
This is a serious obstacle for many people. The thing to recognize here is that the sticker price that graduate programs feature on their websites is negotiable. Almost all programs provide substantial fellowships, dedicated scholarships, and work study opportunities that can cut the cost of tuition, sometimes by more than half.
For example, at Bard we offer an Opportunity Scholarship for first generation college attendees that can fund up to 100% of tuition. So reach out to an Admissions Counselor at the program that interests you and see what deals are available.
It's Good to Regroup in Order to Build for the Future
With jobs scarce and graduate school not for everyone, what's the alternative if you want a career in sustainability? Of course, do your best to land an entry level job in environmental or social justice work.
But if in this historically disastrous economy you can't get there, then hunker down, get the best work you can, and spend the time figuring out your career direction and gaining professional skills. Do this by volunteering at as high a level as you can, and by interviewing, podcasting, blogging, and otherwise staying engaged with environmental and social justice leaders you admire. (In the political season ahead, campaigns are great places to both build skills and your network). And also, take the time away from school to get the mental break you need.
The World Needs Leaders Who Have Problem-Solving Experience
Ultimately, we need all of you working at the top of your game, making a difference, soon, and at scale on climate, gender equity, access to clean water, homelessness, food systems, ecological literacy, financial inclusion, land stewardship, mass incarceration. As humanity works through the COVID-19 crisis, new opportunities to address these inter-related crises will surface. So however you do it, use the next couple of years to tool up with new skills and problem-solving experience, and we can come out of this difficult time on a stronger path to a sustainable future.
Are you considering graduate school but don't know where to start?
Take two minutes to schedule a call with our director of enrollment, Katie Boyle.