Stormwater and Coffee Grounds Drive Bard MBA Impact Competition Winners for 2022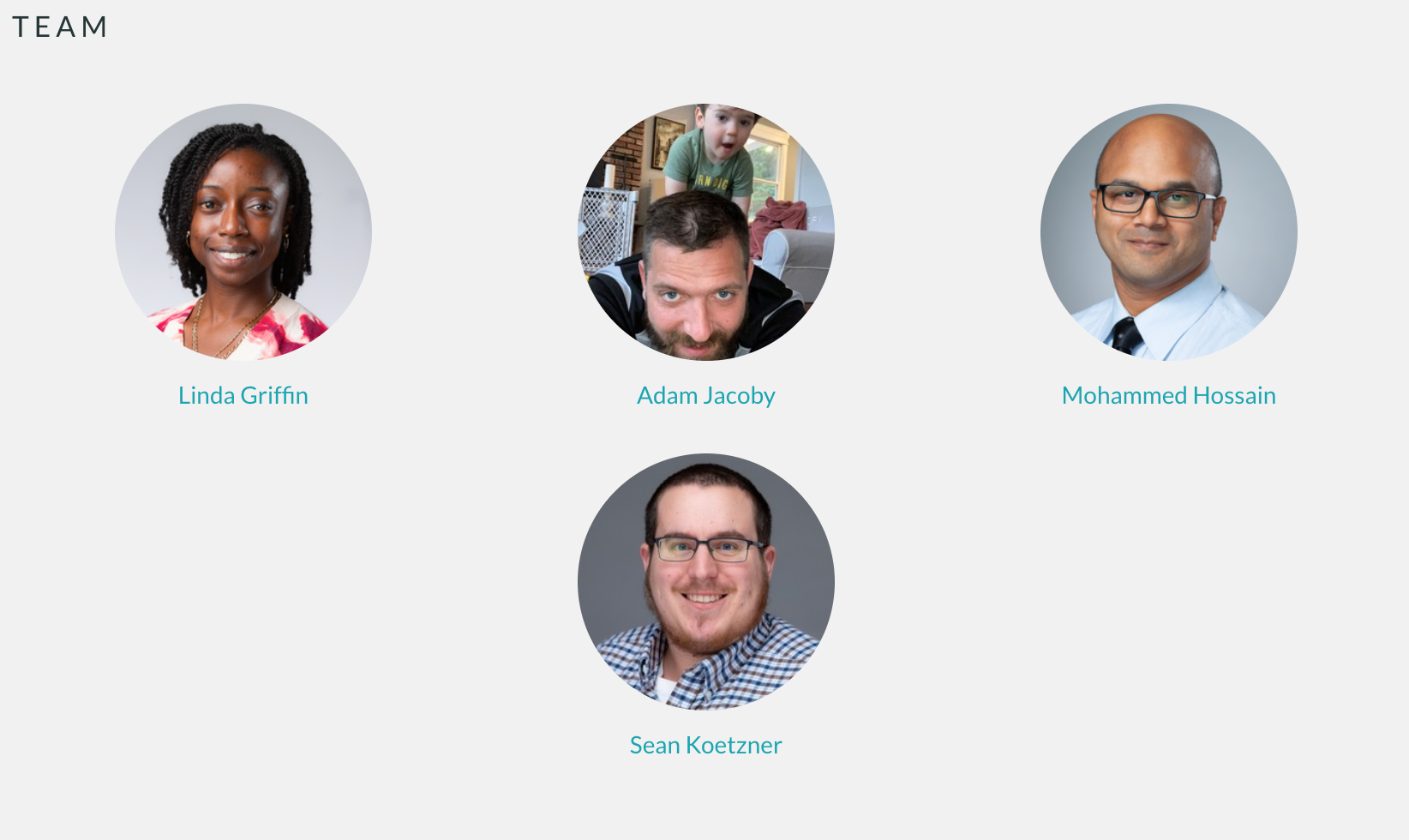 This year's winners at the Bard MBA in Sustainability pitch competition Disrupt to Sustain featured business models that reduce two types of pollution: the storm water run-off that floods low income communities, and the micro-plastics used as abrasives in soaps that are polluting streams and oceans.
Held each December, Bard's annual "shark tank for sustainability" features business pitches focused on social and environmental impact. Disrupt to Sustain creates deep and wide opportunities to make change, with students defending their ideas in front of panels of judges recruited from the NYC entrepreneurial ecosystem. Unlike other business programs that typically reserve pitch competitions to the end of the course of study, Bards #1 ranked program requires all first semester, first-year students to compete against more seasoned MBA's in the entrepreneurship course. And Disrupt to Sustain also includes the top teams from universities in eight different countries that participate in the Bard MBA's Global Certificate in Social Enterprise and Leading Change. The winning teams shared prize money totalling $7500 to support further development of their projects.
Winning Disruptors for 2022
To achieve broad-based sustainability means doing what we already know works—and making it accessible not just for hard-core environmentalists, but to a broad consumer market. RainSaver offered just this type of model, taking home the grand prize with a business designed to incentivize homeowners to install rain barrels with sufficient capacity to keep their entire lawns watered. The impact: reduce stormwater run-off, and the floods which typically hit low income communities living in floodplains the hardest. The judges remarked that the power of this business model was harnessessing home-owners' self-interest to attack environmental injustice.
Greener Grounds won the second place award, with their proposal to divert coffee grounds from coffee shops away from landfills, dry the grounds, and then utilize them as an abrasive in a boutique soap. The same coffee shops would then become one venue for selling the soap. The big environmental advantage would be displacing micro-plastic abrasives, and providing consumers a persuasive lesson in circular economy ideas. The team designed a pilot to run at Coffee Shops in Queens, NY.
Both Rainsaver and Greener Grounds were designed to start small and local, with the potential to grow nationally to help solve their respective waste problems at scale. Four additional finalists also had compelling stories to create significant impact including Farmacy, making healthy, bringing locally grown food to communities that lack real access to it, Just2Disrupt, shifting opportunities for the formerly incarcerated, OURO, making zero waste living practical and convenient for everyday consumers, and The Hive Collaborative, providing community investment and financial empowerment for local resilience. Other projects took on tough problems with innovative solutions, from making Level 2 Charging commercially viable for homes at all income levels across New York State, to making urban farming accessible in the dense urban ecosystem of Dhaka. These projects can be viewed on the competition page.
The Global Winner
As noted, Disrupt to Sustain includes global teams enrolled in a social entrepreneurship class through the Global Certificate in Social Enterprise and Leading Change, offered by the Open Society University Network. This year, the global prize went to Not a Shame. A team of undergraduate students at the American University of Central Asia (AUCA) in Kyrgyzstan and at Bard College in New York developed a business designed to attack teen pregnancy in developing countries. In many parts of the world young people, and especially girls, have few reliable sources of information about their sexuality. The team is building what could be the answer: an on-line game called Not a Shame.
Existing sex education games are popular among teens around the world, but are not accessible to the many communities who do not speak English, Russian or other global languages. They can also fail to recognize different cultural nuances around sexual education and family planning. For example in some countries, the team notes that oftentimes purchasing condoms from grocery stores aren't as safe, because the products are often expired.
Not a Shame intends to close these gaps with a new game, expanding worldwide to serve teens in their local languages, and adapt its story-line and curriculum to culture-specific and local needs.The platform will offer a free version of the game, with paid tiers, and allows sponsored ads for the free version. And the team hopes to launch a beta version of the game in the summer of 2023.
Rebels at the RebelBase
Students built out all of their projects on a unique on-line platform called RebelBase, created by Bard entrepreneurship professor Alejandro Juárez Crawford and his team. RebelBase guides teams as they build their projects, demystifying entrepreneurial topics like competitive analysis and financial projections, while also demanding a focus on impact. It does this by combining a modularized on-line textbook for both entrepreneurship and leading change in organizations. The modules show teams how to take on tough challenges from ideation and market-sizing, to financials, to quantifying social and environmental impact.
It also connects them with a social ecosystem that enables students from New York and Bishkek to collaborate with peers and experts to build projects like Not a Shame. One team member explained how their project developed "through immense help and support coming from the course instructors, as well as the RebelBase materials." Another described how it helps "hone your idea to the point where you can pitch. Without those builders, you're just floundering."
With the huge challenges faced by planet and people, floundering is not an option. Indeed, at a time when MBA programs around the world are just discovering social and environmental impact, Bard brings a higher level of urgency—and the tools to enable daring real-world experiments by student teams. Crawford summed it up at the close of the competition, emphasizing that at Bard, neither impact nor business viability are optional. Instead, each year "students confront broken and backward systems with experiments in what it takes to replace and reinvent them."