GreenBiz '22 Emerging Leaders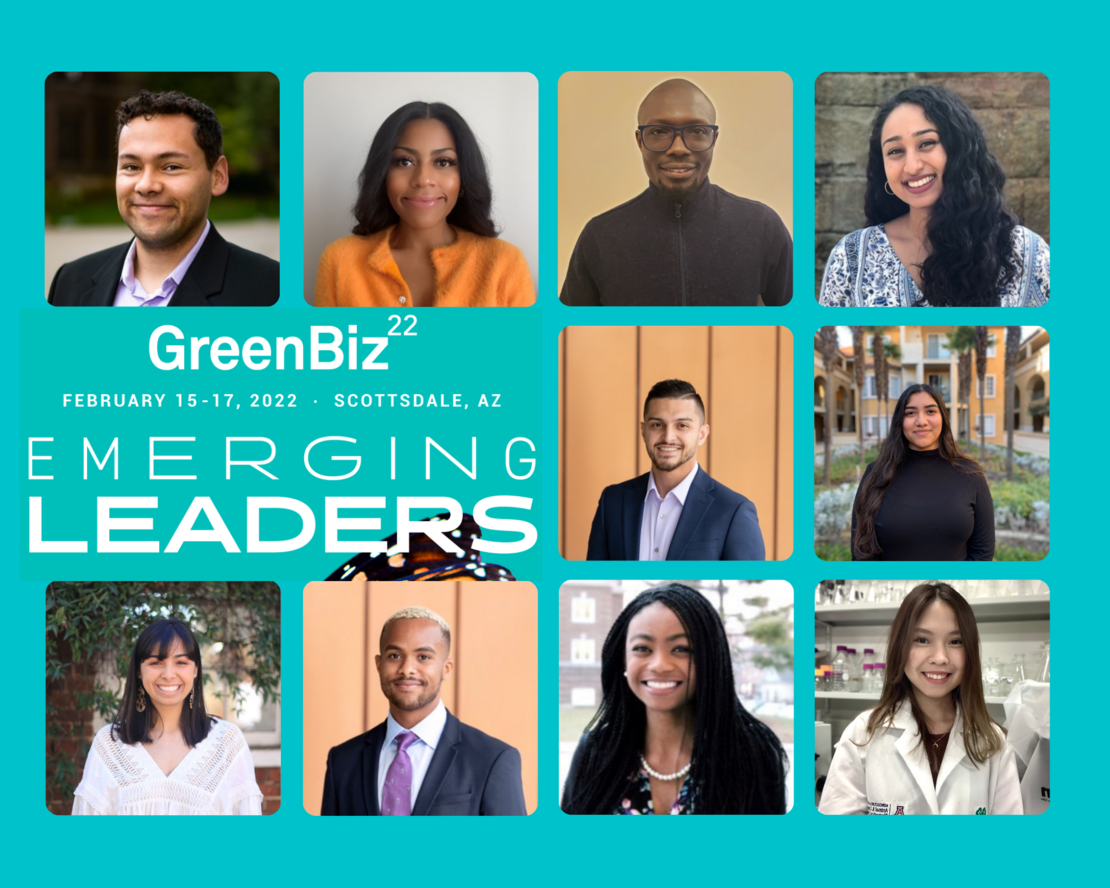 GreenBiz is investing in the sustainability leaders of tomorrow through their annual Emerging Leaders Program. Sponsored by SC Johnson, GreenBiz22 will elevate, cultivate and support the next generation of Black, Indigenous and people of color (BIPOC) leaders in sustainable business. This year two of the 10 selected emerging leaders are Bard MBA students, Hector Aguirre (MBA '24) and Treston Rudder (MBA '24).
Since 2017, GreenBiz has provided a front row seat to their annual conference to emerging leaders who are traditionally underrepresented at sustainable business conferences and in the industry itself. With over hundreds of applications each year, the applicant pool is competitive though it comes at no surprise that not one but two Bard MBA students were selected.


Hector Aguirre, MBA '24
"I see GreenBiz '22 as a great opportunity to catapult my career even further into the field of sustainability through professional development and connections to the leading thought leaders in the space. But more important than my own career growth is the opportunities I seek to someday be able to provide to future generations of BIPOC folks looking to enter this field and create a more inclusive and representative industry. The Emerging Leaders Opportunity is a great way to allow me to some day begin paying it forward to those who will someday follow in my footsteps."
Treston Rudder, MBA '24
"My career aspiration is to leverage capital toward wealth generating opportunities for people from groups with high barriers to entry. GreenBiz 22' is a tremendous opportunity to bring me one step closer to this goal."
GreenBiz22 will take place this year February 15-17 in Scottsdale, Arizona where Emerging Leaders will receive free admission to the conference, travel and lodging support as well as opportunities to network with each other and the business leaders who attend the conference.
Read first-hand accounts from last year's Emerging Leaders about how they are building their sustainability careers.
The Bard Graduate Programs in Sustainability congratulates our students and all of the 2022 Emerging Leaders who are poised to advance the business sector toward a more just, equitable and sustainable future.
What should you look for in a cutting-edge MBA program? We invite you to explore our digital resource page to think deeply about how an MBA in Sustainability could transform your future.