Bard MBA Alumna Chelsea Mozen '15 Rewires E-Commerce Industry with Carbon-Neutral Delivery at Etsy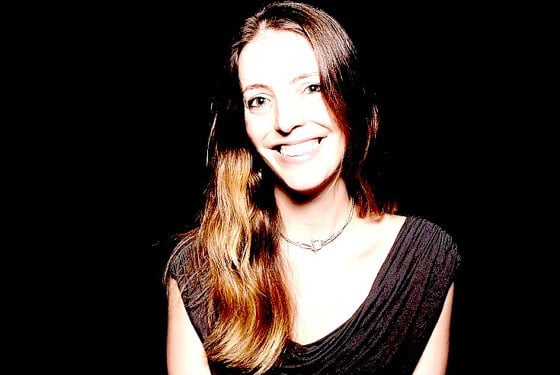 Chelsea Mozen MBA '15 joined the inaugural class of Bard's MBA in Sustainability program in the fall of 2012 because she wanted to make clean energy a priority in the business world. Now she's heading up a first-of-its kind carbon offset program at Etsy, which she originally conceptualized for her Capstone Project at Bard. Last week, Mozen was featured in Bloomberg, Fast Company, and Wired for the carbon-neutral delivery program she's leading. Etsy will now purchase carbon credits to compensate for the impact of its shipping operations, a bold move that Mozen hopes will shift the e-commerce industry.

During her time at Bard, Mozen held an internship with Etsy's sustainability team, where she began to develop an idea for solarizing Etsy sellers. This way, the company could offset the pollution coming from transport and work toward their goal of net-zero emissions. Mozen proposed that Etsy use carbon finance to encourage their network of sellers, employees, and stakeholders to install solar energy in their homes. Etsy was looking to transition to 100 percent renewable energy by 2020 when Mozen pitched her climate strategy. After Mozen's internship ended, she was hired full time as senior energy and carbon specialist.

Since then, Mozen has gone on to expand Etsy's sustainability strategy. In her interview with a correspondent at Bloomberg, Mozen said: "The free shipping we're used to actually isn't free. When people think of the environmental impact from e-commerce, they immediately jump to packaging—but emissions from shipping has a big environmental cost." She adds, "Even though we don't directly control that shipping, we feel responsible for it because we've enabled it. We want consumers to know what responsible e-commerce can look like."

Climate change experts have lauded Etsy and Mozen's bold approach. Inquiries are arising about whether other businesses like Amazon will follow suit. "This is a solid move, and encouraging," says Adam Klauber, director of sustainable aviation at the Rocky Mountain Institute (Wired). "What I love about Etsy Solar is that it's really about shared value creation for our community," said Mozen. "By working together we can drive responsible solutions to our collective impact."

Learn more about Bard's Graduate Programs in Sustainability.
Join LMHQ and Bard MBA in Sustainability to hear from the Etsy team on how they arrived at this climate solution and then executed on this endeavor.