Inspiring Higher Ed Events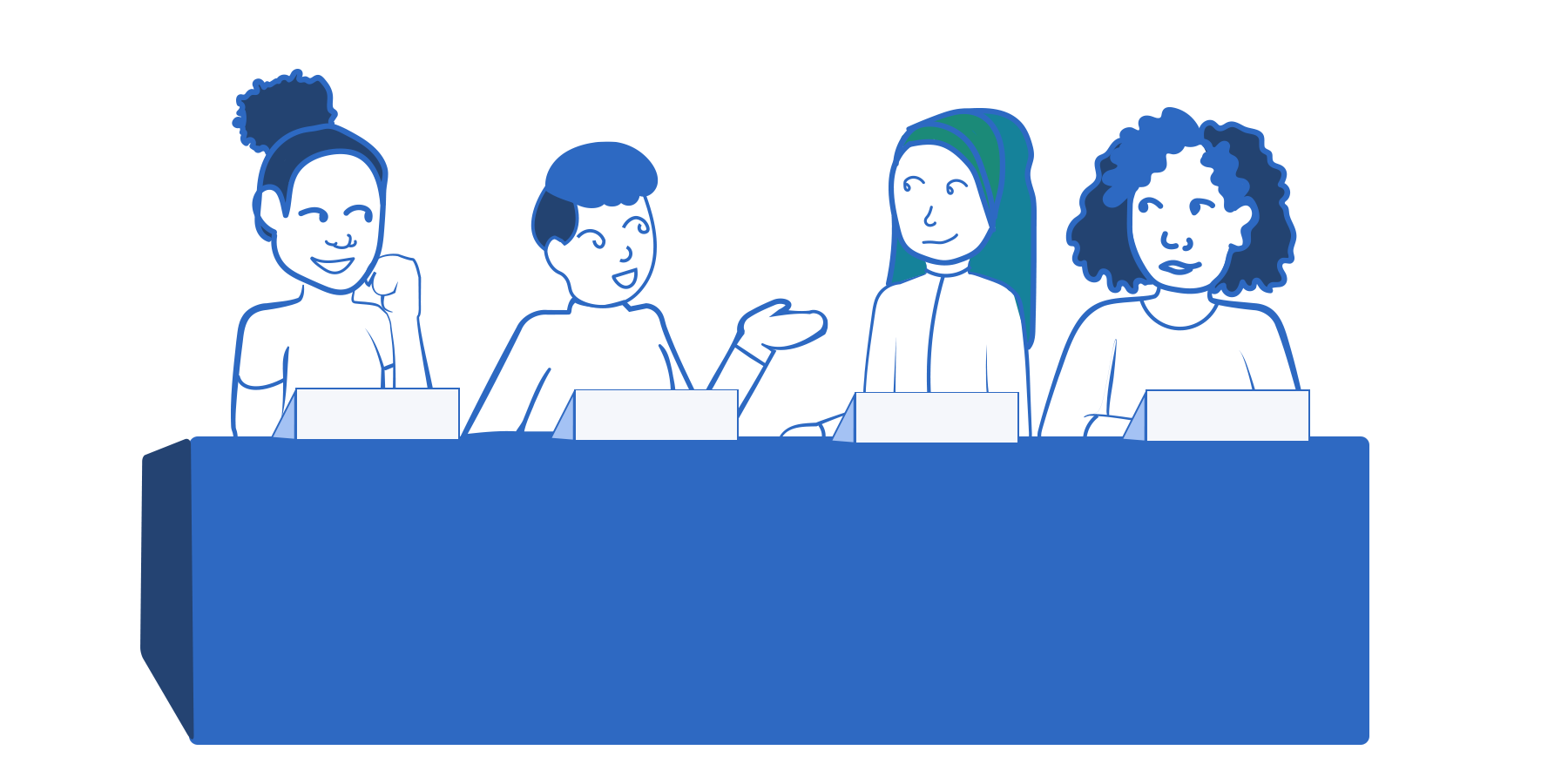 Bangladesh
Format: In-Person Event
Age Group: Brac University community members
Subject Area or Theme: Sustainable Building Practices and Bamboo Architecture
Description: Brac University organized a transformative in-person workshop where the community came together to construct a bamboo house and delve into sustainable building practices. The event aimed to address environmental, economic, and social challenges by exploring the potential of bamboo architecture in promoting sustainability.
Throughout the workshop, a holistic approach was embraced, tapping into the community's resources, knowledge, and skills, fostering a strong sense of ownership and empowerment. Participants gained practical insights into constructing a zero-carbon bamboo building, immersing themselves in sustainable practices.
Kyrgyz Republic
Format: In-Person Event/#MakeClimateAClass
Age Group: University students
Subject Area or Theme: Sustainability and Climate Change Awareness
Description: American University of Central Asia (AUCA) took a proactive step in promoting sustainability by initiating a transformative Sustainability Week during the last week of March. The week-long event comprised a series of engaging workshops with guest speakers, #MakeClimateAClass presentations, and sustainability workshops.
One of the highlights of the week was the Climate Fresk workshop – an immersive board game that deals with the science behind climate change, its causes and consequences. The workshop engaged students from a variety of departments in a conversation about climate justice from their respective academic and pre-professional perspectives.
Overall, different events throughout the Sustainability Week at AUCA engaged more than 750 students and faculty from AUCA and other institutions in Bishkek.


American University of Central Asia Climate Fresk Workshop leaders
Pakistan and Nebraska
Format: Virtual Event
Age Group: Students
Subject Area or Theme: Climate Awareness and Gender Perspectives on Climate Justice
Description: The Islamia University of Bahawalpur in Pakistan and the University of Nebraska-Omaha in Nebraska, USA, collaborated on a compelling virtual event focused on climate change awareness. Students from Shaheed Benazir Bhutto Women University in Peshawar, Pakistan, and the University of Nebraska-Omaha engaged in a meaningful reading of the climate-play, "When Birds Fly Away," written by renowned Pakistani playwright and actor, Maha Hasan.
Following the reading, the students came together for a mutual Zoom discussion, delving deep into the play's themes and concepts related to climate change, climate justice, and gender perspectives. This dynamic exchange of ideas provided a unique cross-cultural perspective, enriching the participants' understanding of the interconnectedness between climate change and social justice issues.
University of the Philippines Los Baños, UP Ecosystems Society (UP ECOSS), Angat Kalikasan Pilipinas (AKap), and Greenpeace Philippines
Tanay, Rizal, Philippines
Format: In-Person Event
Age Group: Local IP farmers and community members
Subject Area or Theme: Climate Change Awareness and Indigenous Perspectives
Description: In a collaborative effort between the designated institutions, a transformative in-person community teach-in took place on May 6th, 2023, in the controversial region of Tanay, Rizal, Philippines. Tanay is the home of the Dumagat Indigenous Groups who have been protesting environmentally destructive hydroelectric dam projects in their mountain ranges.
The purpose of this teach-in was to engage the local IP farmers and community members in a meaningful dialogue on the pressing issue of climate change and its impacts on their region. The event aimed to explore the ideas and perspectives of the Indigenous community regarding climate mitigation and adaptation.
By involving the Dumagat Indigenous Groups in the conversation, this event showcased the importance of including Indigenous perspectives in climate discussions and decision-making processes. It promoted a collaborative approach to addressing climate challenges, fostering a sense of empowerment and ownership within the community.
Dumagat Tribe leader, Tatay Renato and Nanay Perak. Tatay Nato and Nanay Perak have been advocates for their ancestral land and are sought after by state forces tagging them as communist insurgent upon defending their land.
National Sun Yat-sen University
Taiwan
Format: In-Person Event/#MakeClimateAClass
Age Group: Students and faculty
Subject Area or Theme: Climate and Food Systems
Description: The National Sun Yat-sen University in Taiwan hosted an impactful in-person event as part of the 2023 Worldwide Teach-In, centered around the guiding theme "Climate and Food Systems." Taking place on April 24, 2023, this 3-hour event featured 9 student-led panels that explored the critical connection between climate change and food systems.
Panel topics encompassed a wide range of relevant issues, including the impact of growing alpine vegetables, food movement initiatives, food self-sufficiency, and alternative protein resources. By addressing these subjects, the event shed light on the significance of sustainable food systems in mitigating climate change and promoting environmental stewardship.
Greece
Format: In-Person Event
Age Group: Students
Subject Area or Theme: Biodiversity, Biodiversity Loss and Climate Justice
Description: Deree - The American College of Greece hosted an engaging hands-on workshop that delved into crucial topics related to biodiversity, biodiversity loss, climate change/crisis, and climate justice.
Deree students actively presented their work on the three Learning Objects, leveraging the Deree-ACG forest as a living laboratory. This innovative approach enriched the discussions and allowed participants to connect theory with practical applications, fostering a deeper understanding of the subject matter.
As part of the World-Wide Teach-in Climate and Justice, Deree-ACG played a vital role as one of the hosts, showcasing their commitment to climate education and environmental stewardship. By engaging 26-50 attendees, the event encouraged meaningful dialogue and collaboration among students and participants.
In-Person Event with recording
Location: London, United Kingdom
Age Group: Students
Subject Area or Theme: Climate Action and Art
Description: Birkbeck College hosted an inspiring event that fostered creative collaboration and imagination around climate action. The event centered on a two-hour collaborative rehearsal/transformation of Zoe Svendsen's 5-minute play, Love out of the Ruins, commissioned for the 2021 Climate Action Theatre Anthology. The play explores the concept of imagining worlds beyond the confines of our current "colonizing, fossil-fuel addicted 'high carbon culture.'"
Participants came together to collectively reimagine our current reality and explore alternative narratives that challenge the status quo. Through a collaborative writing process, they worked on transforming the play, envisioning a future that aligns with climate-conscious and sustainable practices.
The event culminated in a reading of the participants' collaborative play, followed by a Q&A session, encouraging thoughtful discussions and reflections on the creative process and the themes addressed in the performance.
Centro Universitário UNA
Belo Horizonte, Minas Gerais, Brazil
Format: In-Person Event
Age Group: Graduate students and Middle school students
Subject Area or Theme: Biology Marine and Climate Change Exhibition
Description: Centro Universitário UNA hosted a captivating event, the Biology Marine and Climate Change Exhibition, at its campus in Belo Horizonte, Brazil. Organized by a scientific research project focused on cataloging the zoology teaching collection of Centro Universitário UNA, the exhibition aimed to raise awareness about climate change and our influence on marine ecosystems.
Students involved in the project prepared posters and cards to showcase different marine biology ecosystems found in Brazil and raise awareness about the challenges they face.
The exhibition featured an array of marine specimens, including turtle shells and craniums, pieces of coral reefs, microscopic slides of phytoplankton, diverse shells, and invertebrates that inhabit them. Videos about climate change and marine biology further enriched the visitors' experience. To provide an immersive experience, a 360-degree video offered some visitors a virtual reality tour of marine landscapes using virtual reality glasses.
Attracting 320+ visitors, the event provided an engaging platform for students to interact with a diverse audience, fostering discussions on conservation and biology.
University of New Brunswick
New Brunswick, Canada
Format: In-Person/Hybrid Event
Age Group: Educators, Staff, Students, and Community Members
Subject Area or Theme: Climate Action, Creative Writing, Virtual Reality Films
Description: The University of New Brunswick hosted a dynamic and collaborative in-person/hybrid event, fostering discussions and collaboration among local educators, staff, students, and community members.
The event was thoughtfully designed to be accessible, allowing participants to drop in at their convenience. It featured several engaging activities, including three student-moderated panels, workshops, and film screenings.
A highlight of the event was the captivating creative writing workshop titled "Anthroposcream: Fiction Writing in the Climate Crisis," led by acclaimed horror author Mike Thorn. The workshop delved into the intricate relationships between humans and animals during these environmentally fragile times, prompting participants to explore climate themes through creative expression.
The event also embraced the power of immersive storytelling through virtual reality films. Participants experienced "Storm Dog" from Northern Territory, Australia, and "Biidaaban: First Light" from the National Film Board of Canada. Both films offered unique perspectives on climate change, inspiring empathy and understanding through immersive storytelling.
UNB students participate in creative writing workshop, "Anthroposcream: Fiction Writing in the Climate Crisis"
Flagstaff, Arizona, USA
Format: In-person/Hybrid Event
Age Group: Students
Subject Area or Theme: Climate & Justice, Transdisciplinary Discussions
Description: Northern Arizona University (NAU) organized a transformative Climate & Justice Teach-In on March 29, aimed at fostering dialogue, awareness, and action on climate change. With a transdisciplinary focus, the teach-in offered an inclusive and engaging platform that combined panel sessions, keynote addresses, interactive workshops, and live performances.
A diverse audience of 500 participants came together to learn from knowledgeable experts and discover the meaningful actions already being taken to address climate challenges.
Throughout the day, participants had the opportunity to engage in interactive activities, ranging from art workshops to seed workshops, documentary showings, and informational tabling.
The teach-in culminated in a powerful keynote panel and dialogue session titled "Visioning the Future We Want to Build." The session featured opening remarks by Nora Timmerman, an associate teaching professor at NAU, and a panel of student climate activists from the university. The student panel provided insights into their climate activism journey and vision for a sustainable future.
University of Hartford
Hartford, Connecticut, USA
Format: In-Person Event
Age Group: Students and Staff
Subject Area or Theme: Art and Plastic Pollution Awareness
Description: The University of Hartford actively participated in the impactful "Entangled and Ingested" project, a unique and thought-provoking endeavor by artist and researcher Kat Owens. The project aims to raise awareness about the harmful impact of plastic on wildlife by creating life-sized portraits of animals harmed by plastic.
Through a collaborative effort, students and staff joined forces to sew a remarkable 12 x 10 foot portrait of the pygmy sperm whale. Using film plastic hand-sewn onto canvas, the portrait served as a powerful visual representation of the devastating consequences of plastic pollution on marine life.
Boone, North Carolina, USA
Format: In-Person Event
Age Group: Students, Faculty, Staff, and Community Members
Subject Area or Theme: Climate Agency and Empowerment
Description: At Appalachian State University, a compelling in-person event was held, featuring the inspiring work of Matt Scott. Through Project Drawdown's Neighborhood project, he produces short films that spotlight climate heroes in communities across the U.S., giving voice to those often unheard in the climate space.
The event included a captivating talk by Matt Scott, during which he shared insights and experiences from his climate storytelling initiatives. In addition to the talk, Appalachian State University showcased the creative work of its students, who expressed stories of climate disruption and/or climate action through various artistic mediums. The small-scale showcase featured original short plays and visual artwork, providing a platform for students to creatively communicate the challenges and responses to the climate crisis.
Madison, Wisconsin, USA
Format: In-Person Event with recording/#MakeClimateAClass
Subject Area or Theme: Climate Education and Sustainability
Description: Throughout the month of April, the University of Wisconsin Madison spearheaded the #MakeClimateAClass campaign, urging faculty members from diverse disciplines to integrate climate-related discussions into their classroom curricula. As the culminating event for this initiative, a two-hour in-person Teach-In took place, providing a platform to address climate-related issues campus-wide.
The Teach-In featured a prominent keynote speech from a respected figure within the university community, who shed light on the significance of climate education and its role in shaping a sustainable future.
Additionally, a panel of student sustainability leaders showcased their initiatives and efforts on campus, demonstrating the critical role that student-led movements play in advocating for sustainability and climate awareness.
UW-Madison Faculty at #MakeClimateAClass initiative's plenary event