The Road to a Sustainability Career: Grad School or Work First?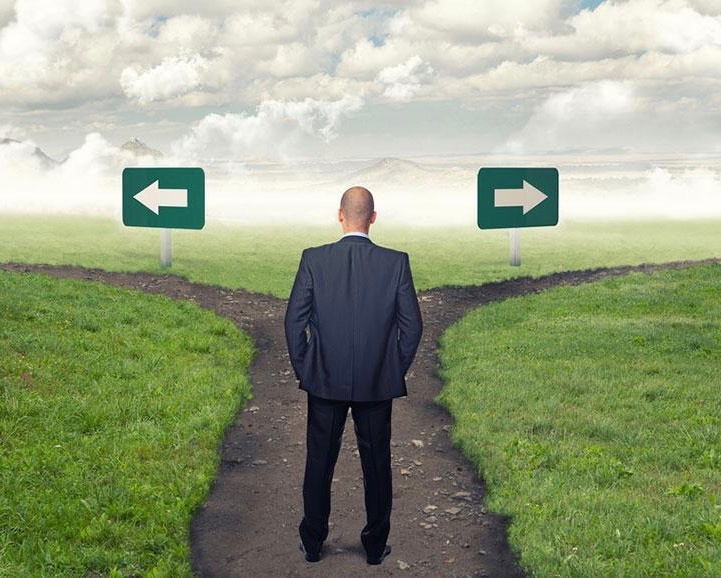 To pursue a sustainability leadership career, you will eventually need a graduate degree.
Although the type of degree can vary, typically aspiring environmentalists will pursue a master's or law degree for business or policy work and a master's or Ph.D for an education career. You certainly can find entry-level work in these fields with only a bachelor's degree, but a leadership career will probably require graduate school.
But the real question you're probably grappling with is about timing: should you go to grad school now or later? Keep reading for a full exploration of the pros and cons of attending a sustainability graduate program right after college or after a few years in the workforce.
The Three Buckets of Sustainability Work
Speaking broadly, sustainability work falls into one of three big buckets. The first is education, including the familiar professions of teacher, professor and researcher, but also rabbi, preacher, imam, artist, film-maker and journalist. Education workers include all those whose job it is to communicate about the moral and scientific dimensions of the sustainability challenges of the coming decades.
The second bucket is policy. Policy is the world of rules: laws and regulations. Young people pursuing a career in policy intend to work "changing the rules," fighting bad laws and policies and replacing them with good ones. These rules are set at the international level through the United Nations, in national capital cities such as Washington, D.C., or Beijing and at the state and city level — but also increasingly within big companies and large non-profit organizations.
The final bucket is business. If policy work is about changing the rules, green business-people want to "play the game." Within the confines of the existing rules, they seek to build financially viable organizations that directly solve social and environmental problems. This kind of mission-driven business is a new invention in the history of political economy. In the past 20 years, we have seen the emergence of new companies, and centers within traditional business, that view environmental and social problems not as costs to be externalized, but rather as opportunities to be profitably solved. Careers in this space include all the functional areas of business: management; finance; strategy; human resources; and operations.
Clearly, these categories overlap. Education work is done in the service of driving policy change, and business is often a dominant force in lobbying to change government policy. In addition to driving corporate policy change, sustainability directors can help firms innovate, pushing traditional companies to find new sustainable business opportunities. Nevertheless, it is useful to separate out these tracks when exploring your own calling.
Given this work landscape, the graduate school question for most college graduates seeking sustainability careers is thus: Now or later?
Making the Choice Between Grad School Now or Grad School Later
From the point of view of the planet, the answer is now. Consider a student who understands the depth of the sustainability challenges asking, "Should I take time off before going to grad school?" That would be like my dad asking to take time off before going to fight the Nazis in Germany. We are alive at an extraordinary moment in human history, in which we need all hands on deck, attacking problems with maximum skill and ability. Students who attend graduate school right out of college can tool up faster and step into leadership roles more quickly, making a difference soon.
That said, there are three reasons not to go to graduate school right away. The first is if you are unsure of the direction you want to pursue. You don't need to know your exact career path — grad school will help you sort that out. But you do need to know in which big bucket you want to be, at least initially: business; policy; or education.
The second reason not to go right away is if you are able to land a good job in sustainability education, policy or business instead; that is, a position that really helps grow your leadership abilities. In the down economy and difficult job market of recent years, this has not been easy. If instead you are looking at a couple of years of "time-off," working odd jobs and taking on low level internships, go to grad school instead.
The final reason not to go now is if you are deeply in debt from your undergraduate education. That said, moderate debt should not scare you off from graduate school. You will need to make the investment sooner or later. The sooner you make the investment, the sooner you will be in a higher paying position, and better able to pay off your loans. The U.S. government advises that students should not take on more total combined debt from undergraduate and graduate school then they expect to earn in their first job. For policy students, that might be $40,000-$70,000; for sustainability MBA's, $60,000-$100,000. The government also offers a loan forgiveness program for graduates who work for 10 continuous years in the non-profit or government sector after completing their education.
Of course, graduate schools might prefer you to have a few years of work experience. That way you bring more diversity of experience to the other students. But that is the school's concern, not yours. If admitted, go. Take advantage of the wealth of your fellow students' work experience to accelerate your career.
Key Features to Look for in a Sustainability Graduate Program
Rigorous academics: Beware of "cafeteria-style" programs with two or three core courses, and then a menu of "five from list A and five from list B." A collection of vaguely related courses is unlikely to provide the core tool kit that you will need. Look for a carefully curated program.
Career focus: Does the program provide a clear pathway to a sustainability career? What kind of career development support is offered? What kind of jobs have recent alums taken?
Accessible, involved faculty: Some masters programs are "cash cows" in which courses largely are staffed by faculty with little commitment to the program or students. This is either because the faculty are primarily focused on their research (or their Ph.D students or undergrad students) or because they are adjuncts with little connection to the program. High-profile faculty research might be eye-catching. However, genuine faculty interest in your work will get you a job.
Commitment to experiential education: Challenging, extended internships or consultancies that are carefully embedded in the academic curriculum are critical for a professional masters degree in sustainability. By contrast, short, low-level internships — internships as an afterthought — do little to advance your understanding or career.
Individual mastery: Masters students should develop mastery of a sub-field in their discipline. This requires a rigorous independent thesis or capstone. Many masters degree programs have dropped the individual capstone, replacing it with a group project, because of the expensive requirement for excellent, one-on-one faculty advising. This is not OK. The thesis or individual capstone is a critical dimension of the master's experience, and the primary foundation for career success.
The key to career success in sustainability is to go big, as big as you can imagine, in your 20s. For most people, this is the decade of maximum freedom: no kids, no mortgage debt. It is the time to experiment, fail fast and gain the experience and tools to change the world.
Reprinted with permission from the article "From College to Sustainability Career in Four Steps" (PDF), which appeared in the February edition of Sustainability, The Journal of Record.
Not sure what to do after you graduate from college?

Email our admissions counselor to schedule a free career consulting

call with
the Director of Bard's Graduate Programs in Sustainability, Eban Goodstein!


Schedule a Call Today!