Reflecting on Riverkeeper Sweep – and its model for community partnership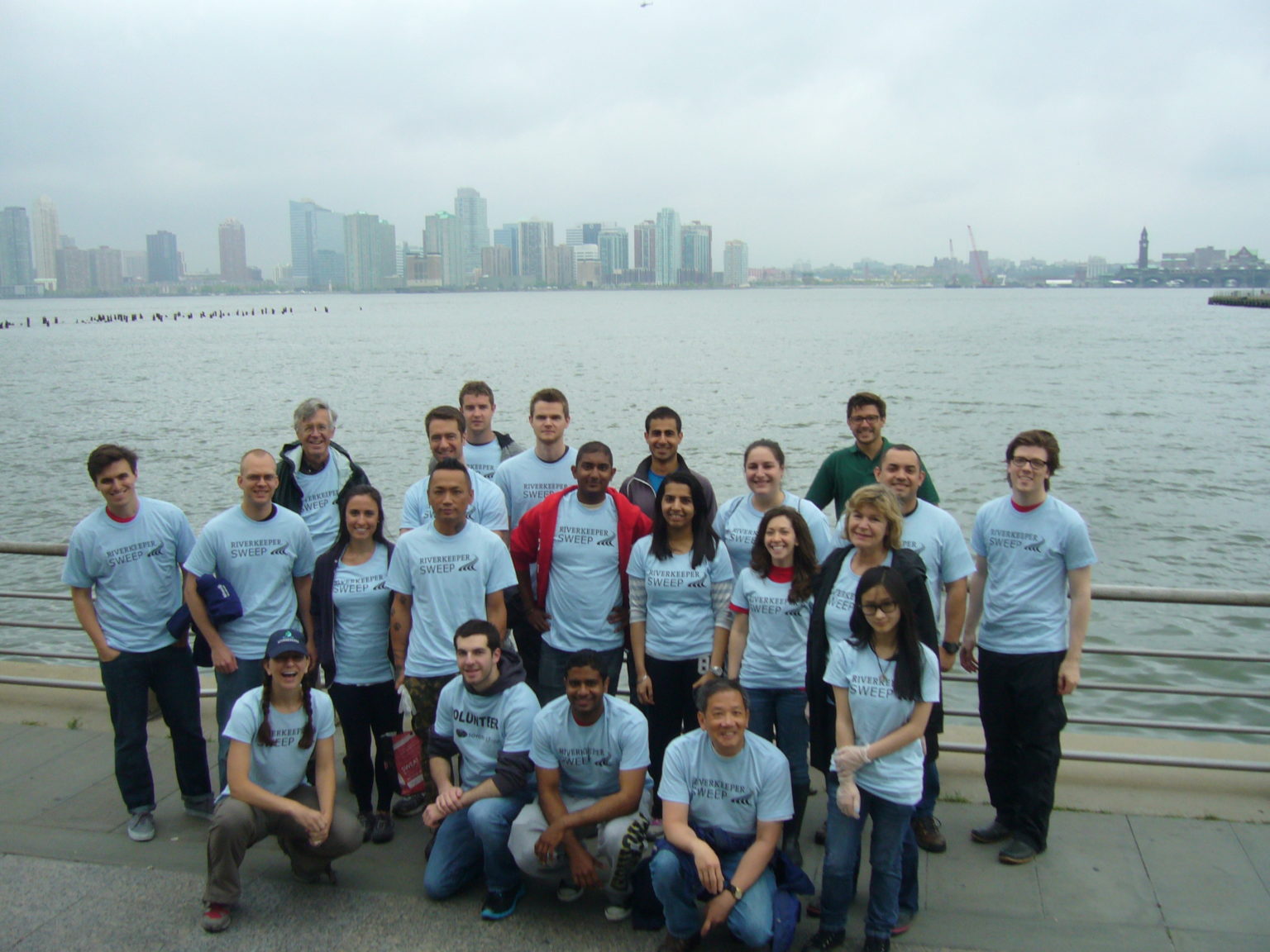 *Reposted with permission from the Riverkeeper blog.
The Bard Center for Environmental Policy (CEP) has a longstanding partnership with Riverkeeper, a Hudson Valley non-profit that has been working to protect and restore the Hudson River from source to sea. Riverkeeper has been safeguarding drinking water supplies, through advocacy rooted in community partnerships, science and law since 1966. The Bard CEP Riverkeeper Fellowship is a scholarship and internship opportunity for students interested in a career advocating for New York's waterways. This post is written by Jen Benson, a current CEP student and an employee at Riverkeeper. Read more about the Riverkeeper Fellowship under "M.S. Program Scholarships" here.
A 10-year-old tradition of shoreline cleanups harnesses local knowledge and passion, and strengthens a regional movement for the Hudson.
Riverkeeper Sweep reached its 10th Anniversary in 2021, and it's become a prime example of our approach to work together across a vast region to help restore the Hudson.
In launching our first Sweep, Riverkeeper adopted an earlier tradition begun by our long-time partners, Scenic Hudson. We tied into community efforts that had carried out shoreline cleanups at the local level for many years. In 2012, our goal was to organize seven shoreline cleanups along the Hudson. We were cleaning up after devastating floods that had occurred a year earlier, and commemorating the 40th Anniversary of the Clean Water Act. The response was big – 450 volunteers turned out for 30 projects on June 2, 2012. The number of projects jumped to 70 the next year, and eventually to more than 120. Ten years later, on May 1, 2021, there were 146 service projects from Brooklyn to North River in the Adirondacks, with volunteers working along shorelines, in parks and throughout urban streets.
For the last six years, I've had the pleasure of coordinating the Riverkeeper Sweep. Now I'm transitioning into a new role as Riverkeeper's Upriver / Mohawk River Civics and Community Stewardship Coordinator. I'll be working once again with local advocates – to protect waterways, drinking water and public access to the water. My deep love for Sweep and community-centered service projects will all be carried forward into my new role by inspiring and informing how I forge new partnerships and strengthen existing relationships.
As I move to a new role, I'm taking a moment to reflect back, along with others who created Sweep and helped it grow.
Community-led efforts
While the snow flies in early January each year, we begin reaching out to past Sweep Leaders – individuals, community organizations, fellow nonprofits, religious institutions, scout troops, and community activists – to begin planning for the upcoming May. Sweep Leaders are deeply invested in their local communities, and they use that knowledge to identify a site, or multiple sites, in need of a cleanup, invasive species removal, or planting project. They select the sites and recruit volunteers.
Riverkeeper then provides resources, guidance, materials, and promotion to support each of our Sweep Leaders in meeting the needs of their community and host a safe and successful project.
In 2012, Riverkeeper's Dana Gulley and Dan Shapley organized the first Sweep with support from longtime Riverkeeper Ambassador Suzie Ross. A dedicated network of Sweep partners, project leaders, volunteers, and sponsors have kept the tradition alive and growing. Here are some of their reflections as we look back over the decade and ahead to the next.
"I have really enjoyed watching the Riverkeeper Sweep grow over the last decade. Not only does the event do tangible good for the river, but it also reflects how Riverkeeper has gotten more effective at harnessing the pre-existing local knowledge and passion of communities throughout the Hudson's watershed to strengthen the movement for clean water. The Sweep is just one (super fun!) element of an engaged public, and an engaged public has the power to reclaim the health and wellbeing of the Hudson, it's tributaries and our surrounding communities for generations to come."
– Dana Gulley, former Outreach Coordinator at Riverkeeper
"At Riverkeeper, we are the lucky ones who work for the River on a daily basis, and Sweep is an opportunity when individuals and communities across the region can connect with the river and watershed in a tangible way."
– Dan Shapley, Interim VP of Programs and Interim Riverkeeper
"Sweep always brings on a bit of nostalgia for me: I think of Riverkeeper's stewardship of the program in the beginning; how each year it has grown not just from within my community but by expanded number of locations, participants and goals; and the impressive cumulative cleanup results of each passing year. I've seen dedicated service to the River each year by many Sweep veterans of all ages, but I've also witnessed the opportunity the event invites for newcomers to see and feel that they are part of something good, something important, something bigger, yet wholly accessible and memorable. It's an honor to lead every year, our day in service to our River, both unifies and reminds us of our connection we have to all others across this region."
– Suzie Ross, Ossining
"What I have found most valuable about Riverkeeper Sweep is how it has enabled me to expand the sense of community and build community around environmental efforts in Cornwall. When Cornwall started participating in the Riverkeeper Sweep at Donahue Memorial Park, located at Cornwall-on-Hudson, we started with a smaller yet excited group of participants, at about 35 people I believe. At first very few youth attended, with the exception of the Boys Scouts. Over the years, the numbers of volunteers and students has increased to a level that has left me feeling so incredibly grateful. This year, over half of the participants were youth, with some as young as 5. I hope to build on our current community engagement, thanks to Riverkeeper, expanding to citizen science and invasive species removal as well as some type of school programming."
– Carla Castillo, Cornwall
"It's been exciting to see Sweep expand beyond the shoreline up into tributaries and into the watershed. The tributaries and upland areas in the watersheds are also critical areas to preserve, protect and restore for the long-term health of local communities who may rely on surface waters for drinking water, and for area ecosystems as well."
– Anthony Grice, Newburgh
It has been, and continues to be an honor and a challenge to coordinate Riverkeeper Sweep – filled with lessons and stories, and standing as a clear indication of what is possible when communities come together for the river.
A note of gratitude to Scenic Hudson: Prior to 2012, Scenic Hudson ran the Great River Sweep from 1998-2007 – we are grateful for Scenic Hudson's support of our adoption of the program.
Riverkeeper is seeking candidates to fill the role of Volunteer & Outreach Coordinator. Visit our Jobs page to learn more.