One Simple Application and You Can Build the Sustainability Career of Your Dreams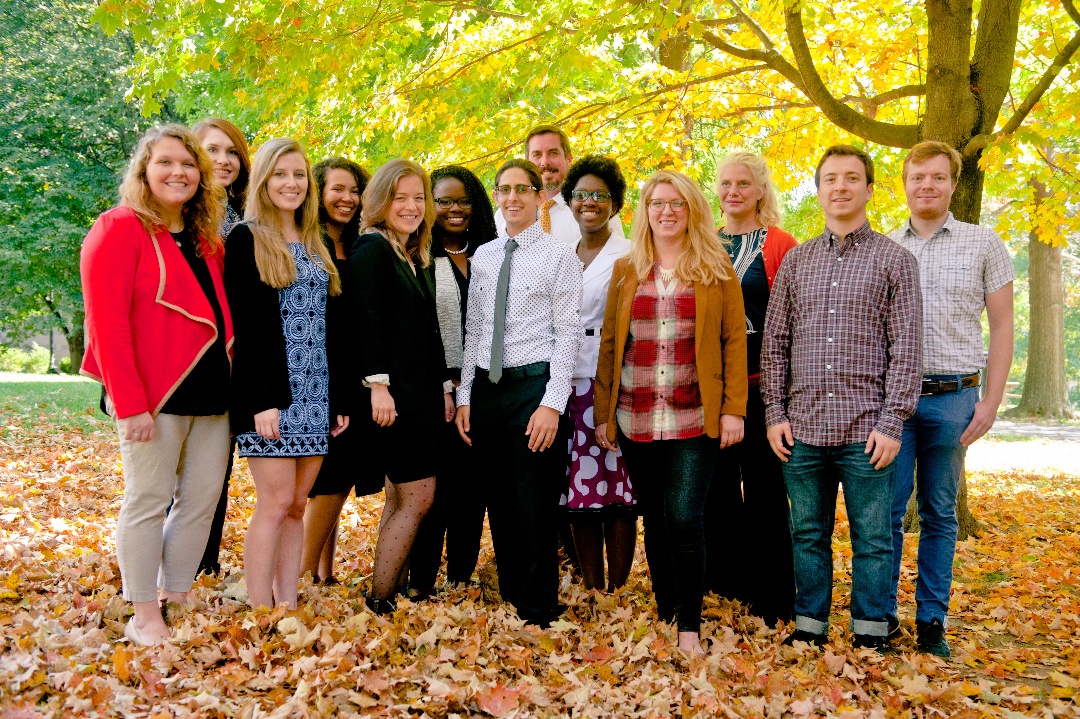 Just because life as we know it has shut down or been suspended, doesn't mean we've stopped accepting applications to the Bard Graduate Programs in Sustainability.
In fact, we are more committed than ever to our student community and have developed new processes to make application to our programs and course delivery for existing and future students as seamless as possible. Keep reading to learn why Bard Graduate Programs are uniquely positioned to serve you both today and into the coming years as you consider launching your sustainability career.

Two Key Reasons Our Graduate Programs Are More Relevant than Ever
A powerful feature of our program has come to the forefront over the last month: the strength and resilience of our community. We are small-by-design and have a committed and engaged culture of continuous improvement. This includes multiple avenues for constant feedback between students and faculty. This, in turn, allowed us to pivot quickly to fully online, while ensuring the delivery of the highest quality graduate education possible at the moment.
Under these rapidly changing circumstances, Bard's CEP and MBA programs are uniquely positioned to respond to new course delivery requirements because our faculty are experienced in teaching in a synchronous, webinar format. Our professors have not missed a beat, and given the conditions, are continuing to deliver the best training to Graduate Programs in Sustainability students. While we anticipate being back to normal operations in the fall, our small-by-design structure, combined with the quality and dedication of our faculty, has ensured that all of our students, and their education, are taken care of in this emergency, and will be in the future.
A second feature of Bard's Graduate Programs in Sustainability that we don't often highlight has emerged in this crisis: the depth of our collective intellectual and practical project. Even in normal times, Bard faculty and students are thinking about and practicing how to drive deep structural change, to move existing capitalism rapidly towards a "natural capitalism. The world is changing fast, and over the next year or two, as we live through the pandemic, Bard GPS will be an especially exciting center for both the radical re-imagining and hands-on experimentation we need to build a sustainable future.
How to Apply to Bard Graduate Programs in Sustainability
The deadline to apply to the Bard MBA program is May 15, and the deadline to apply to Bard CEP is June 1. We do allow a brief grace period upon request if you need more time to gather test scores, transcripts, and letters of recommendation. The online application and personal statement must be submitted by the application deadline. Reach out to us today at codonnell@bard.edu if you'd like to request extra time for your supplemental materials
1. Complete the Online Application
Create an account in our online application system, select the application that corresponds to your program of choice, complete all required fields, and submit along with the $65 application fee (if you have attended an event or virtual event, you are eligible for a fee waiver!). Please email Caitlin O'Donnell (codonnel@bard.edu) with any questions. Start your MBA application HERE or your CEP application HERE.
2. Write a Personal Statement
Provide a written personal statement that addresses the following points. Personal statements should be a maximum of 1000 words and double spaced. Introduce yourself, providing context for your interest in Bard's Graduate Programs in Sustainability based on your personal, academic and/or professional experiences. Speak to the environmental or social problem around which you see the biggest opportunity to drive change. Tell us what the issue is, why you're motivated by it (be specific), and why you think it's poised for meaningful change.
3. Submit a Resume/CV
A resume or curriculum vitae highlighting your professional experience and relevant qualifications.
4. Submit two letters of recommendation.
Two letters of recommendation from both an academic and professional source. We accept letters of recommendation through the online application system. When prompted in the Recommendations section of the application -- enter each recommender's name and contact information. The recommender will then receive an email with detailed instructions on how to submit his or her recommendation online.
5. School Transcripts.
Official transcripts from all postsecondary institutions attended. In light of the COVID-19 crisis, because we cannot access our mail and most other college campuses are working remotely, we have a limited ability to receive official transcripts. If your undergraduate/graduate institution does not offer electronic transcript transmission, we will accept an unofficial copy/screenshot of your transcript until the time that an official copy can be sent.
6. Submit GRE or GMAT Scores.
The Bard College school code is 2037. There is no departmental code. For applicants to the dual degree program with Pace Law School, LSAT scores are acceptable in lieu of the GRE. For applicants to the dual degree program with the Bard MBA in Sustainability, GMAT scores are acceptable in lieu of the GRE. Applicants with an undergraduate GPA of 3.7 or higher may submit a formal GRE waiver request. Contact Caitlin O'Donnell for information on how to apply for a GRE/GMAT waiver.
7. Complete and Submit FAFSA.
All applicants requesting any sort of financial aid (loans, fellowships, campus employment) must complete a FAFSA. Read More about Financial Aid.
8. Schedule an Interview.
Upon the submission of your application, the Bard Admissions Office will be in touch to schedule your admissions interview. All interviews will be conducted by members of the Graduate Admissions Committee and are held via video conference.
This Crisis Is an Opportunity
We cannot be paralyzed by fear, confusion, and uncertainty as we face the coming months and years of this pandemic. It is time to dream big, to create the future we're hoping for, to get the skills and training we need to tackle this crisis and the larger crisis of climate change.
If you're worried about the economy or are facing unemployment or underemployment, this is the time to make yourself essential. Enter one of our career-focused graduate programs, and let us leverage our network to help you get the experience and knowledge you need.
Consider applying to the Bard Graduate Programs in Sustainability to launch the sustainability career you've been dreaming about. Our team of faculty and staff are prepared to serve you and your education needs. Reach out to us today with any questions.