The MBA Choice, Part II: How Bard's Low-Residency Model is Practical for Working Professionals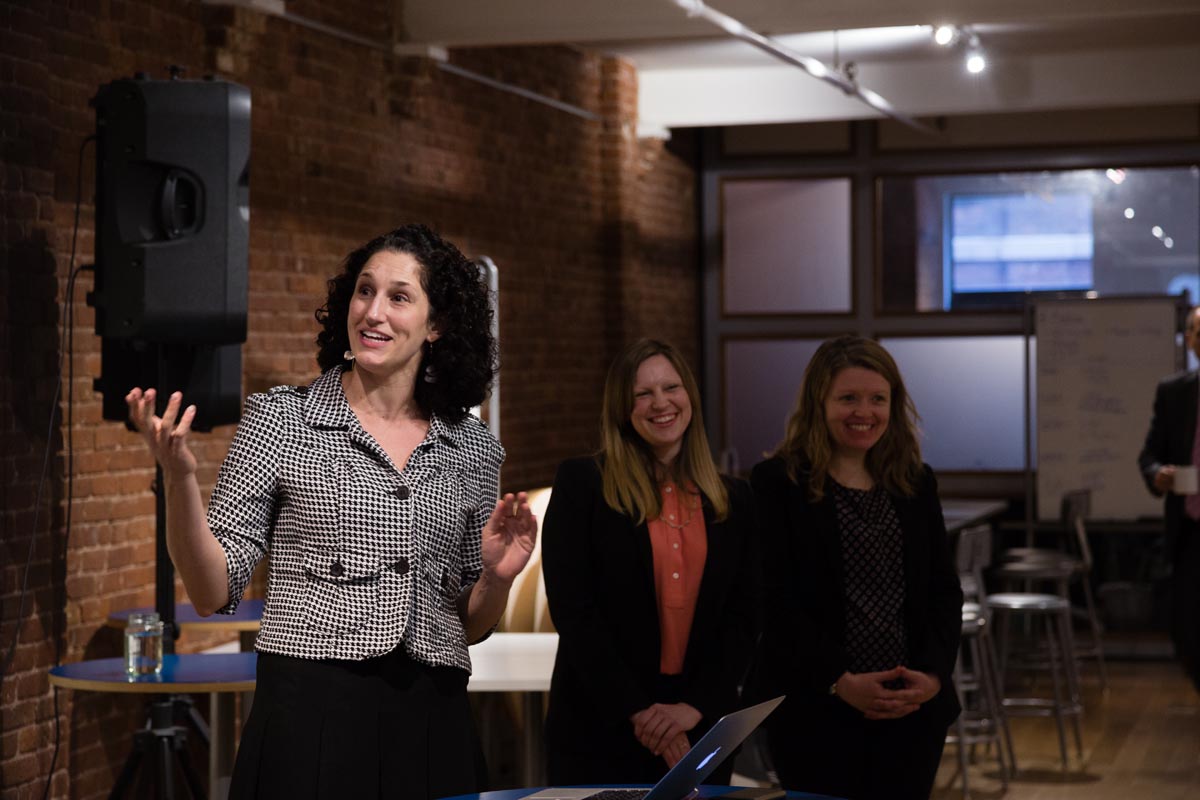 This blog post is the second in a series highlighting the advantages of Bard's unique low-residency approach to getting an MBA in Sustainability. If you missed last week's post about how this approach strengthens learning and community, check it out here.
As discussed last week, when we set up Bard's MBA in Sustainability, we utilized the latest way to organize a skills-based graduate program: a "low-residency" structure, also known as a "hybrid" or "one weekend a month + online"model. It has been the best choice for preparing our students with the business and sustainability skills they need to change the future.
To refresh your memory, low-residency models sit in between conventional educational models on the one hand, and strictly online programs on the other. Conventional MBAs include the go-somewhere-for-two-years and take classes approach, as well as night school or every weekend programs that are entirely face-to-face. By contrast, in Bard's low-residency structure, classes meet in person over an extended, four-day weekend once each month. There are five of these "residencies" over the course of each semester. The weekend residencies are supplemented by online webinar classes every Tuesday and Thursday night from 7 PM to 10 PM.
Here are three clear ways the Bard low-residency approach to getting an MBA in Sustainability helps make the program accessible and relevant to working professionals:
Students Can Work 30-40 Hours Per Week
The hybrid structure supports students to work comfortably 30 hours a week, uncomfortably 40 hours per week. For students working more than full time, we offer a part-time, three year version of the MBA: thirty, three-day retreats, still tied together by the online classes. Low residency thus enables working professionals to gain an MBA education, and reduces the opportunity cost of the degree. Students don't have to give up two years of salary to advance toward a career in sustainable business. Also, it allows students to bring their day-to-day work experiences into the classroom, further enriching the education.
World Class, Practitioner Faculty
Low-residency, combined with Bard's location in New York City, has allowed the program to assemble an amazing faculty of engaged practitioners who are also excellent teachers. It would not be possible to staff our business program with PhD academics. Business schools are not producing PhDs who understand how to run and build mission-driven businesses. As a consequence, Bard hires practitioners to teach strategy, marketing, finance, operations, and in fact, all of our classes-- people who are actually inventing sustainable business in their day-jobs.
Our New York City location provides an incredibly rich applicant pool from which to draw, ensuring a faculty committed to excellence in the classroom, and to personal engagement with students in their learning and career development.
Bard College as a whole was recently awarded a #1 ranking by the Princeton Review for Classroom Experience, and we reflect that commitment in our MBA. Learning from practitioners helps our working students to bring their lessons in the classroom right back into their own day to day jobs.
Students can attend from anywhere in the US
A final advantage of the low-residency structure is that it allows students to attend the Bard MBA while living and working elsewhere. Students currently commute in to New York City for classes once each month from Los Angeles, Boulder, Austin, Minneapolis, Chicago and Atlanta.
To sum it up, Bard's low-residency approach to an MBA in Sustainability allows working professionals to advance their careers while getting a top-notch education in business and sustainability principles from world-class practitioners. This combination of online and retreat-like learning is far more effective than conventional or online only models. To learn more about our low-residency structure and our MBA in Sustainability, check out our website.
Stay tuned for next week's post on how we've leveraged technology to make our MBA in Sustainability possible.
Are you considering pursuing an advanced degree in sustainability?

Start by learning more about Bard's Graduate Programs in Sustainability.
Request more information here!