The Importance of Sustainable Agriculture—The Future of Farming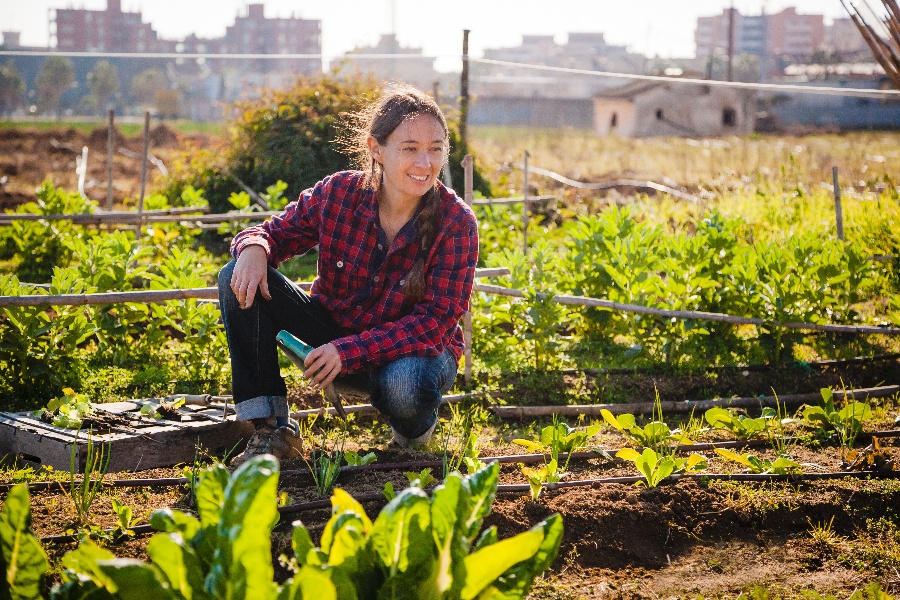 Sustainable agriculture is an integrated systematic approach to plant and animal production and distribution that protects the environment, expands the Earth's natural resource base, and makes the most efficient use of nonrenewable resources.
This approach to agriculture adopts the principle of sustainable development—namely, that we must meet the needs of the present without compromising the needs of future generations.
While there is no single solution to sustainable agriculture, transformational changes can be envisioned and implemented to perpetuate good stewardship of the natural systems that farms depend on.
Agriculture Statistics: Food for Thought (Pun Intended)
Let's talk about the goal of sustainable agriculture — environmental health, economic profitability, and social equity — and the future of farming.
Farming Basics:
A Brief History of Farming
Agriculture, the practice of cultivating plants and livestock, has a history dating back thousands of years. From the inception of hunter/gatherer societies to the massive changes in manufacturing introduced by the industrial revolution, agriculture has continued to be a critical part of human survival.
But for too many decades, we have been operating within a framework rooted in industrial agriculture — a broken system that depletes our agricultural landscape of the resources it depends on.
Industrial agriculture prioritizes large-scale factories and employs farming practices that degrade our water, soil, air, and environment as a whole. This system was not made to last, and with today's awareness of the climate crisis, fundamental changes need to be made to the way we approach food and animal production.
The Environmental Impact of Agriculture
Recognizing the negative impacts of agricultural production is critical to minimizing unintended environmental consequences.
Agriculture can lead to soil degradation and ecosystem disruption, but in many countries, agriculture is the leading source of pollution, too. The livestock sector alone contributes to 18% of all greenhouse gas production worldwide. In addition to that, the toxic chemicals used on farms are pollutants; pesticides and fertilizers can poison the surrounding air, soil, and water, and they linger around for generations.
Some farmers use gasoline-powered machinery; others burn their fields to prepare them for planting a new crop. Both of these farming practices contribute to greenhouse gas emissions.
Understandably, growing crops or maintaining livestock requires a lot of water. Today, 69% of the planet's freshwater is used for agriculture. Fresh water is a finite resource, and without more creative water conservation measures or innovative irrigation methods, agriculture will continue to consume excessive amounts of water while degrading freshwater systems across the globe.
This is especially true for places prone to drought, like California. Almonds are a multibillion-dollar industry. However, it takes approximately 15 gallons of water to produce 16 almonds. Water is diverted from rivers for almond farming, negatively affecting fish, and California's aquifers are being tapped for it, as well. These water sources are being used faster than they can be replenished.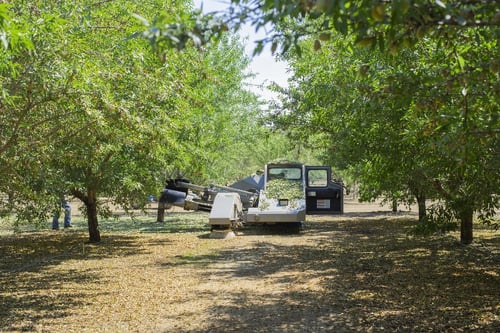 So, how can we make agriculture more environmentally friendly? By making it sustainable.
What Is Sustainable Agriculture?
Again, sustainability rests on the principle that we must meet the needs of the present without negatively impacting the ability of future generations to meet their own needs. Agricultural sustainability takes it a step further: good stewardship of the natural systems and resources to reduce harm and improve environmental stability.
Sustainable agriculture is the rejection of the industrial approach to food production—and the integration of environmental health, economic profitability, and social equity.
Sustainable Agriculture Practices
Environmental sustainability in agriculture includes the intentional practice of:
Maintaining healthy soil
Managing water wisely
Reducing food waste
Minimizing air, water, and climate pollution
Promoting biodiversity
Enhancing quality of life for farm families and communities
Reducing tillage
Integrating livestock and crops
Adopting agroforestry practices
Managing whole systems and landscapes
Sustainable Agriculture Examples—Green Farming at Work
As we navigate today's critical climate crisis, it is our responsibility to put ethical, green farming practices to work. Examples of sustainable agriculture include:
Permaculture
Biodynamic farming
Hydroponics and aquaponics
Urban agriculture
Agroforestry
Polycultures
Crop rotation
Natural animal raising
Natural pest management
Heirloom growth
The Future of Farming
To ensure a regenerative and sustainable agriculture system, fundamental changes need to be implemented at the policy level regarding the restoration and management of our natural environment.
Armed with state-of-the-art technology and cutting-edge research, we can make integrated, systemic changes that will protect the environment. Sustainable agriculture and other sustainable development examples like it can pave the way for a regenerative approach to agriculture.
See how a master's in environmental policy can help facilitate change>>
The future of farming is green—the future of farming is sustainable.
Looking for a Sustainability Master's Program?
Connect with Bard!
Bard's sustainability master's programs are designed to cultivate leaders who break through existing systems, innovating solutions to critical social, environmental, and economic challenges. Bard's students can pursue cutting-edge master's degrees in policy, business, or education that embed extended field-based practical training and individualized career support.
Change minds, change the game, and change the rules with one of these sustainability master's programs:
All four of Bard's Sustainability master's programs are top-rated green degrees. Interested in learning more about one or all of these programs? Request more information today!