"Talking About Climate" Short Plays Competition - Winners Ready to Perform at Your School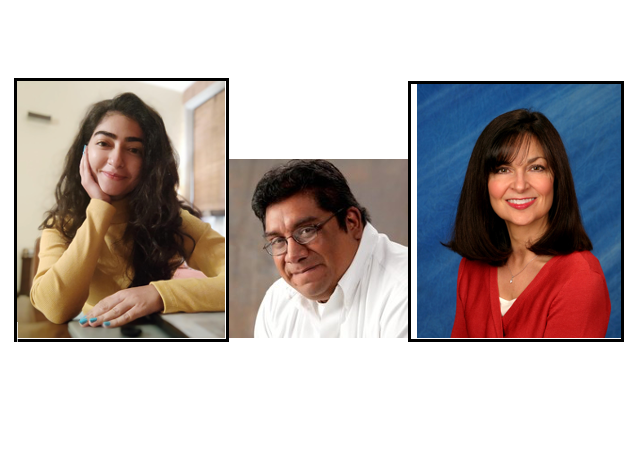 The Worldwide Teach-In on Climate and Justice's juried competition for short plays, Talking About Climate, has come to a close! We are excited to share the 3 winners:
Theater is a powerful medium for teaching. Playwrights were offered the opportunity to submit short, provocative plays engaging with the climate crisis and its various intersecting issues including race, gender, and religion. Bard College Graduate Programs in Sustainability, the Worldwide Teach-In on Climate and Justice and the winning playwrights encourage students and others to perform these plays as part of climate education events. Each of the plays is less than 10 minutes and has a cast of fewer than 6, so you can stage all three plays in a provocative 90 minute session.
Our goal is to provoke thoughtful discussions about climate change, solutions and justice among college and high school audiences. As the climate crisis and its associated effects rapidly escalate, "talking about climate" is of increasing importance – if we don't talk about climate change, then we won't act to stop it. Theatre has the power to help us do that.
Judges including playwrights, actors, professors, and students selected 10 semi-finalists and 3 winners from a pool of 40 entries from writers around the world. The winners each will receive a $500 honorarium.
Each of these plays provide unique viewpoints and perspectives to the climate crisis, offering educational, comical, and dramatic storytelling. Read on for brief descriptions of the plays and to find access to Q&As with the writers.
In "What Lies in the Fire", E. Salvador Chapman, a student at the Institute for American Indian Arts in Sante Fe, NM touches on themes of Indigenous knowledge, religion, and wildfires to tell a story about a futuristic world in which society has learned to rebuild and be resilient in the face of climate disasters. An audience in 2120 watches a recording of two firefighters in the American Southwest in 2020 post-wildfires as they search for signs of life that culminate in an important lesson for the future. Read the full play here, and visit this link for a Q&A with the writer.
In All the Way Back", Donna Latham, a feminist playwright from Chicago, IL writes about the aftermath of Hurricane Harvey where emotions run high as Houston residents seek refuge and come together for a common goal. Latham writes an interesting dialogue of a diverse set of strangers facing the same crisis, where themes of climate denialism and conflicting viewpoints set the characters apart, though we are reminded of their shared humanity towards the end. Read the full play here, and visit this link for a Q&A with the writer.
"When Birds Fly Away", written in native Urdu, is by Maha Hasan, an environmental engineer and trained theater and screen actor from Pakistan. In the play, an anxious old man strikes up a conversation with a strange young man who shares his bread with some wild birds. Slowly, the dialogue between them unravels how the two of them and the wild birds suffer a similar fate because of climate change. The play unravels the intricacies of what it means to be uprooted from one's ecosystem and provokes a discussion on the correlation between climate change and social inequity. Read the full play in Urdu here, and in English here, and visit this link for a Q&A with the writer.
As global warming continues to push temperatures higher, we need to get comfortable talking about climate all of the time. Conversations should be taking place in the classroom, workspaces, and even entertainment! Using diverse mediums such as theater to communicate climate change helps reach a broader audience – a feat of increasing importance.
For full biographies of the playwrights, please visit our website here and navigate down to the "Climate Comedy & Climate Theater" tab. A sincere thank you for judging and input into the contest design to Pheobe Godfrey and Chantal Bilodeau, and to our other judges.
Please direct any questions to Contact.SolveClimate@gmail.com and we will share them with the playwrights. For other inquiries and to share ideas and interest in participating in our movement, email solveclimate2030@gmail.com!
The Worldwide Teach-In on Climate and Justice is a project of the Graduate Programs Sustainability at Bard College, with support from the Open Society University Network.