OSUN Leads Worldwide Climate Education Effort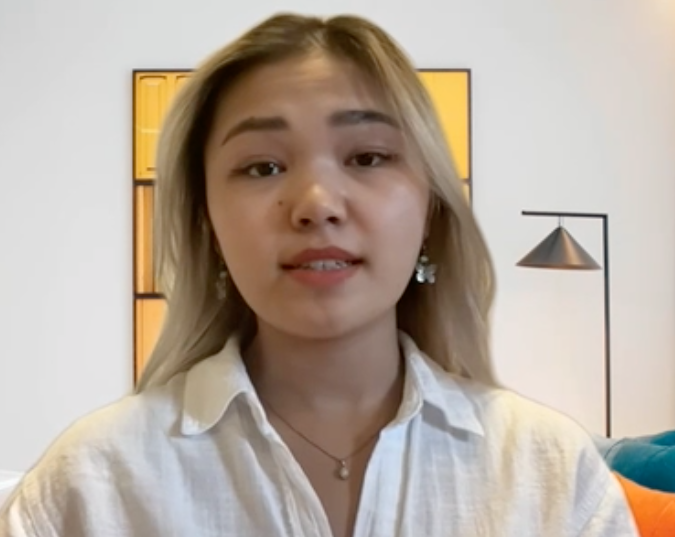 The 2023 Worldwide Teach-In on Climate and Justice, held the first week of April 2023, involved more than 300 universities and colleges, secondary and primary schools, museums and galleries, community organizations, faith institutions and others in more than 60 nations. Faculty, staff and student volunteers organized educational events about climate change, climate solutions and climate justice, collectively reaching close to 50,000 participants. These teach-ins ranged from one hour to one week and were held in person, virtually and in hybrid formats. Details on the 2023 events, worldwide, are here.
Participating OSUN Schools included Ashesi/Bard/Bard Berlin/Black Mountains College,/ Universidad de Los Andes/BRAC/Al Quds/CEU/AU Beirut/AU Bulgaria/ AUCA/ Birkbeck/National Sun Yat Sen U/Arizona State/Sciences Po/ and Parami. In this video you can hear from these faculty and staff organizers about their climate education efforts during the WorldWide Teach-in.
American University of Bulgaria: Evelina Van Mensel
Black Mountains College, Natalia Eernstman
American University of Centrayl Asia, Mira Dzhakshylykova
Universidad de los Andes, Carla Medrano
Ashesi University, Daniel Bempah Quansah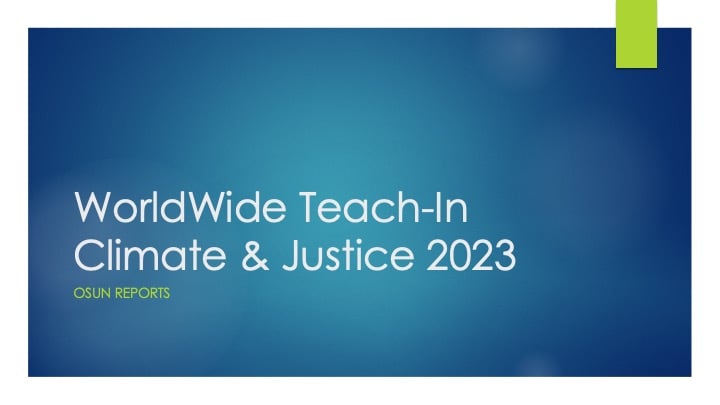 The 2023 Teach-ins involved students, teachers, government officials, community organizers and activists, faith leaders, lawyers, policymakers and many others. Participants included artists, actors, musicians, scientists, engineers, architects, historians, and scholars from essentially all scholarly and practitioner endeavors. Organizers included students, educators, and sustainability staff and other professionals.. We provided funding to partners to translate the main content of the website from English to Spanish, French, Portuguese, Arabic and Hindi.
Looking forwards, in fall 2023, our partners at AUBG, Los Andes and AUCA will each be organizing virtual conference for climate educators in thier regions. These will. serve as a springboard for even wider participation for the rebranded and more ambitious WorldWide Climate and Justice Week, set for April 1-8.
"The summer of 2023-- humanity's hottest-- began with the massive Canadian fires, and ended with the fires in Maui and Greece", said Eban Goodstein, one of the Co-Directors of the OSUN-led Teach-in Project. "For the ever-increasing number of climate-concerned students and educators, Climate Education Week is a worldwide platform for to help move people from a state of climate despair to a focus on climate repair."