Loper Joins Bard MBA Faculty in Organizational Leadership focusing on JEDI Transformations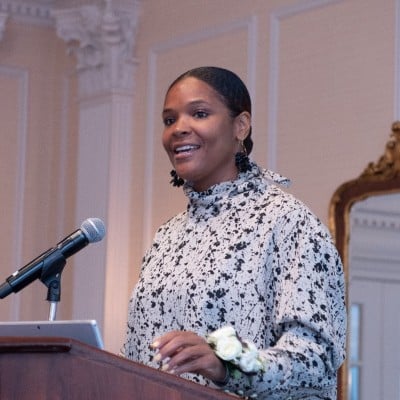 Renay Loper has joined the Bard MBA in Sustainability as Clinical Faculty in Organizational Leadership. Loper's focus on JEDI Transformation in the workplace will provide critical thought leadership to advance the MBA's commitment to train anti-racist business leaders, and achieve key goals laid out in the MBA's strategic JEDI Roadmap.
Loper comes to the Bard MBA from a role as VP for Innovation at Pyxera Global, where she led the design of scalable impact strategies with corporate clients around social and racial justice, access to healthcare, and economic mobility and environmental justice in a circular economy context. While at Pyxera, she was the architect of alliances between the public, private, and social sectors, bringing to bear expertise in social innovation, responsible philanthropy, business materilaity, scalable impact, and developing inclusive solutions. She also established the Rhetoric to Action series, a set of conversations with global business and community leaders designed to shift the narrative toward action to dismantle unjust systems and the rebuilding of new ones. Loper brings extensive international experience to the program as well.
Loper will help anchor the leadership vertical in the MBA curriculum, covering courses including Personal Leadership Development, Leading Change in Organizations and Building a Culture for Sustainability. In addition, the program will look to her leadership in its efforts to infuse a focus on anti-racist organizational leadership across the curriculum, as well as to take on a thought leadership role in the area of JEDI organizational transformation.
The Bard MBA, based in NYC, has been ranked the #1 Green MBA three-years running by Princeton, Review, as well as the #2 MBA for Non-Profit Management. The program is one of the few graduate business degrees in the world that fully integrates a focus on sustainability and mission-driven business.